Federal prosecutors filed a new subpoena in an investigation into whether New Jersey Gov. Chris Christie retaliated against the Democratic mayor of Jersey City for not supporting his re-election bid, the Wall Street Journal reported.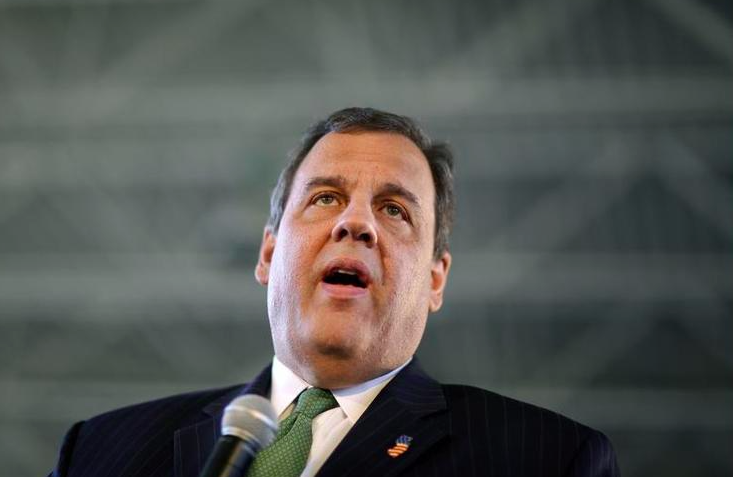 New Jersey Gov. Chris Christie addresses a gathering at a town hall meeting Tuesday, March 17, 2015, in Freehold, N.J. (Photo/Mel Evans)
The subpoena is seeking information pertaining to the George Washington Bridge scandal and includes two ousted Christie aides, David Wildstein and Bill Baroni. It's a sign the "Bridgegate" scandal could continue to be a factor in Christie's expected run for the 2016 Republican presidential nomination.
Unlike many other Democratic mayors in the state, Fulop didn't endorse Christie in his 2013 re-election campaign.
From the Wall Street Journal:
Within an hour of his decision not to provide Mr. Christie a coveted endorsement from across the political aisle, Mr. Fulop has said, meetings his administration had scheduled with state commissioners were abruptly canceled.

Documents uncovered during investigations of the bridge scandal contain indications that Mr. Fulop was considered an enemy of the administration.

They include a message Mr. Wildstein sent ordering "radio silence" in response to requests from the mayor of Fort Lee seeking relief from a week of heavy traffic triggered by the lane closures. "His name comes right after mayor Fulop," Mr. Wildstein wrote.

A person familiar with the latest subpoena to the Port Authority said it was a broad request covering correspondence among aides and allies of Mr. Christie, including Messrs. Wildstein and Baroni, that touched on any efforts to penalize Mr. Fulop or Jersey City over his failure to endorse Mr. Christie.

A spokesman for Mr. Christie declined to comment on the new subpoena. In the past, Mr. Christie has downplayed "friction" with Mr. Fulop, and said his administration is committed to working with Jersey City.