NEW YORK (TheBlaze/AP) — Health officials say two more American aid workers arrived in the United States Wednesday night to be monitored for Ebola, bringing the total brought back to the country since Friday to 17.
None of those being monitored have tested positive for the viral disease.
All are connected to an unidentified American who had been in Africa with the group Partners in Health and who returned to the U.S. last week after he came down with Ebola. He is currently in critical condition at a government hospital in Bethesda, Maryland.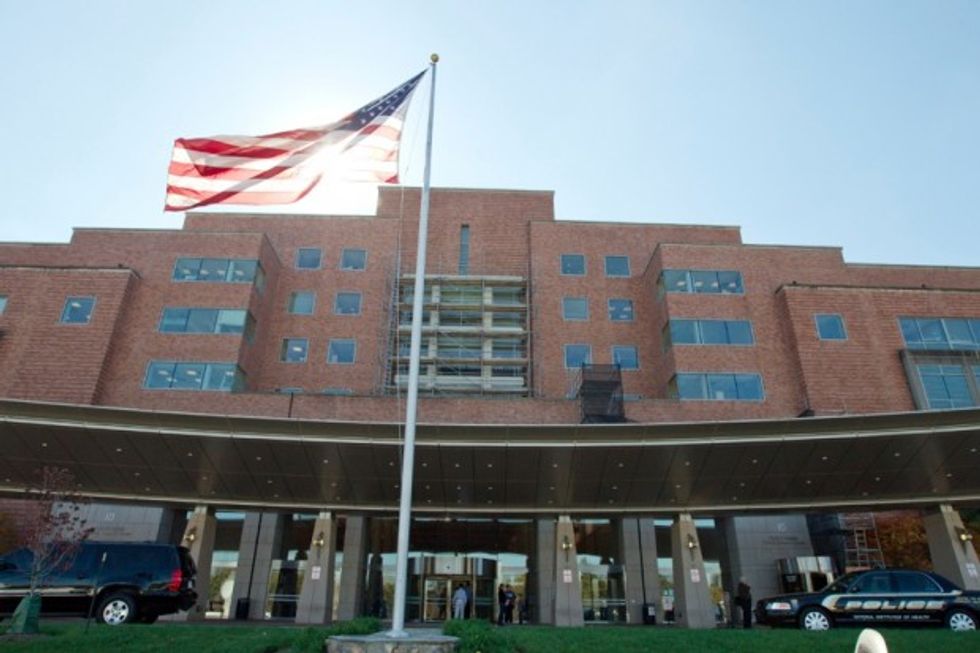 The National Institutes of Health Mark O. Hatfield Clinical Research Center where patients with Ebola are treated is seen in Bethesda, Md. An American health care worker who contracted Ebola while volunteering in a Sierra Leone treatment unit has been downgraded to critical condition at the National Institutes of Health, doctors said Monday. (AP/Jose Luis Magana)
According to the U.S. Centers for Disease Control and Prevention, the aid workers being monitored were brought back on non-commercial planes and volunteered to self-isolate during a 21-day monitoring period, the incubation time for the Ebola virus.
Some aid workers are staying near hospitals with special isolation units in Bethesda, Atlanta, and Omaha, Nebraska. A CDC spokeswoman said Wednesday said the two most recent people are considered low risk and will go home for the 21-day monitoring period.
In addition to aid workers, a mother and child in Amarillo, Texas, who recently came back to the U.S. from Liberia, are being monitored after the child developed a fever.
Watch this report about the patients under watch for the disease:
As of March 15, there were more than 24,700 cases of suspected, probable and confirmed Ebola infections worldwide. More than 10,000 deaths have occurred since the outbreak began in December 2013.
Sierra Leone is planning another three-day, countrywide shutdown March 27 through 29 to ferret out Ebola cases, remind people how to protect themselves from the disease and control its transmission.
In what Sierra Leone hopes will be a final push to zero cases, Alfred Palo Conteh, head of the country's Ebola response, said Wednesday that the government will again ask residents to stay in their homes for three days. The government has done this before, and some experts said it was unexpectedly effective in providing information about to control the disease.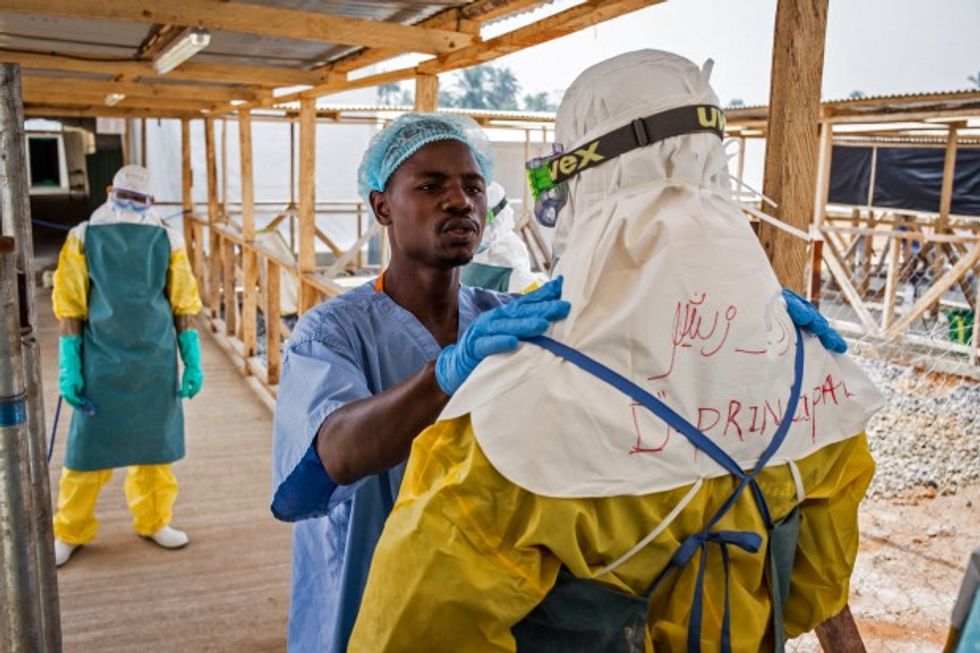 In this photo taken on Monday, March 2, 2015, a health care worker prepares a colleague's Ebola virus protective gear at an Ebola virus clinic operated by the International Medical Corps in Makeni, Sierra Leone. The World Health Organization says Thursday, March 12, 2015, its tally of Ebola deaths has passed the grim milestone of 10,000, mostly in West Africa. (AP/ Michael Duff)
Though Sierra Leone and Guinea continue to see new cases of the disease, Liberia, the third country severely affected, currently has no Ebola cases.
—
Front page image via Shutterstock.