Jayden Gall's kindergarten class at Alamo Elementary School has been hosting "mystery readers" this month. These were the clues to describe one of their latest guests: "He wears a uniform to work, lives in California and works on helicopters," MLive reported.
The clever kindergartner from Ostego, Michigan, piped up that his dad, a U.S. Marine, fit that description. And sure enough, he guessed right.
Watch the moment Sgt. Joshua Gall walked into the room to surprise his son:
"I knew it," Jayden said, hugging his dad after not seeing him for more than a year, according to MLive.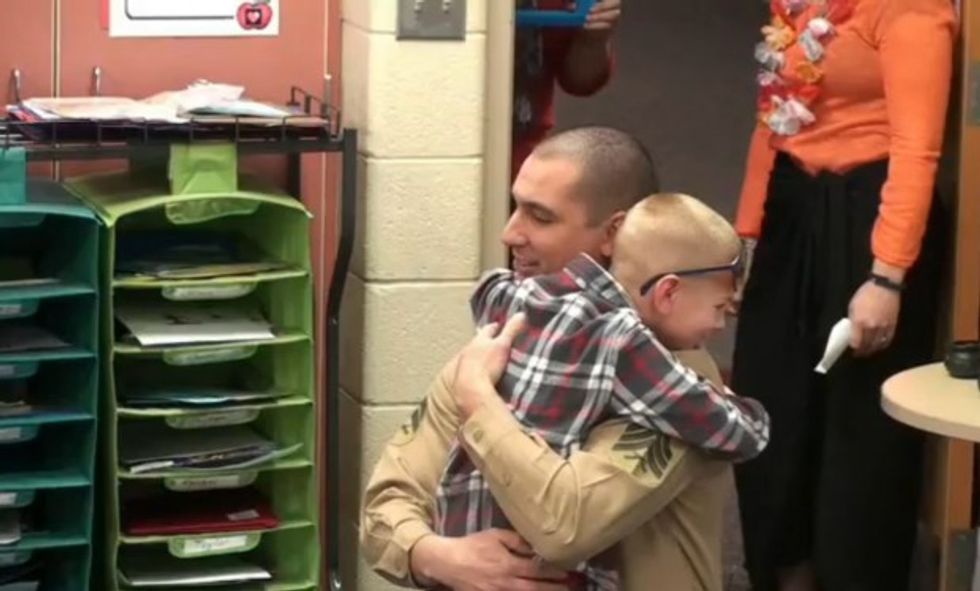 Image souce: MLive
"I haven't seen him in so long, I just wanted to come and surprise him when he wasn't expecting it," Gall told MLive.
The touching reunion took place last week while Sgt. Gall was on leave before returning to California, WOOD-TV reported.