Rep. Aaron Schock (R-Ill.), the disgraced Republican who resigned this week amid a growing ethics scandal, is the subject of a possible criminal investigation by federal authorities for misuse of campaign and taxpayer money, according to the Chicago Sun Times.
According to that paper, the FBI has issued subpoenas to several witnesses, and is expected to hear testimony at a grand jury hearing next month in Springfield, Illinois.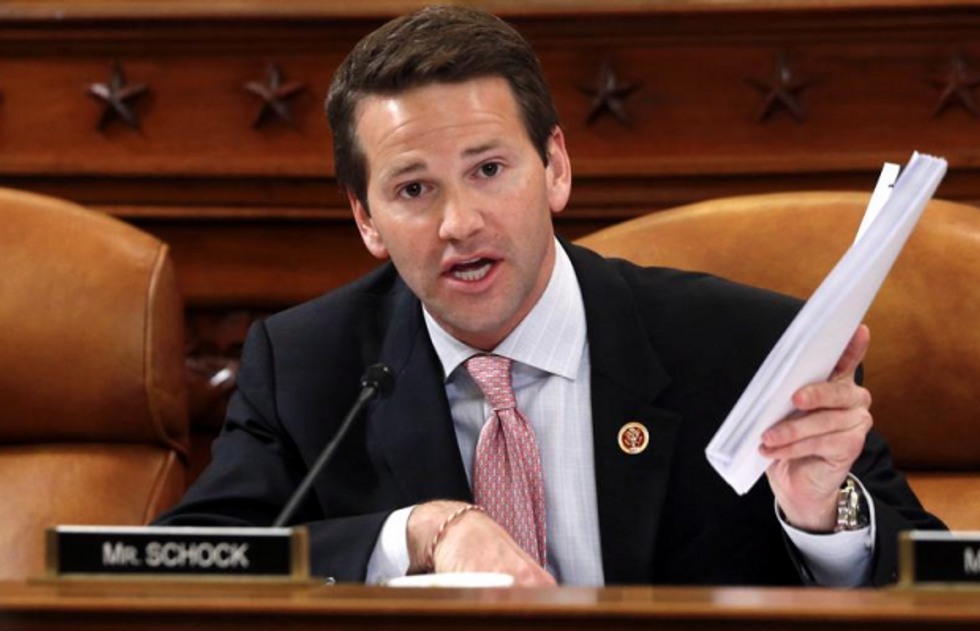 Rep. Aaron Schock (R-Ill.) is the subject of an investigation by the FBI, according to a Chicago press report. Schock said he would resign from Congress at the end of March. Image: AP Photo/Charles Dharapak
The FBI told TheBlaze Friday that its policy is not to confirm or deny the existence of any investigation.
Schock has been the subject of several financial scandals over the last few weeks. It was first reported that he spent tens of thousands of dollars to redecorate his office on the taxpayers' dime, and that he used campaign money to pay for travel.
Most recently, it was reported that Schock vastly overstated the miles he drove in his personal car during his last two campaigns, and received improper reimbursement for tens of thousands of miles that he apparently never drove.
Schock's own father warned that trouble could be brewing for his 33-year-old son, by saying he believes Schock will be successful 10 years from now, "if he's not in jail."