© 2023 Blaze Media LLC. All rights reserved.
"Should you redshirt your kid?"
Parents who hold their children back to start kindergarten until they're a little older might be giving them an advantage in the short run, but a study that looked at the longer-term effects suggests doing so could have serious consequences.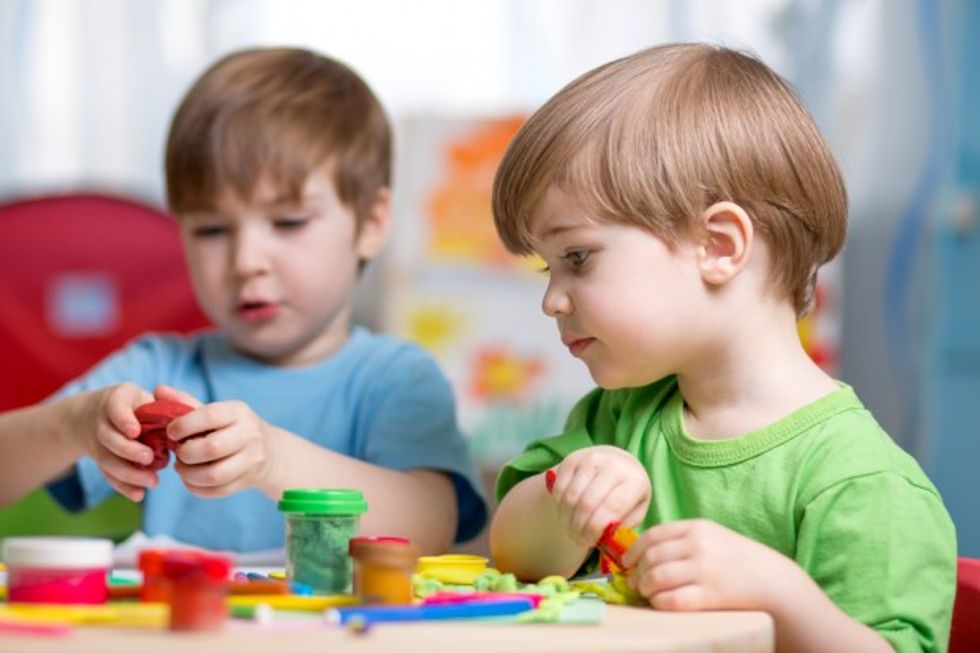 Photo credit: Shutterstock
Research that will be published in the American Economic Journal-Applied Economics found that children who entered school as "old for [their] grade" initially do well academically and socially, but at 16 years old, there's a shift.
"Up until the 16th birthday, it is all positive," Philip Cook, a professor at Duke's Sanford School of Public Policy, said in a statement. "They are doing better, relative to their classmates, by every measure. It makes sense, because they are more mature."
But after that, Cook's research with Songman Kang of Hanyang University in Seoul, South Korea, found that students who were older for their grade were more likely to drop out and commit a serious crime before turning 20 years old.
"If they were born before the cutoff date, they have just 19 months between their 16th birthday and graduation to be tempted to drop out," Cook said. "If they were born just after and enter school later, they have 31 months, and for some of them, it is an irresistible temptation.
"It's human nature. For a lot of adolescents, high school is a drag."
The risk for these students was even higher if they were born to an unwed mother or a mother who was also high school dropout.
"Should you redshirt your kid?" Cook asked. "Well, on the one hand, he'll do better while he's in school and is less likely to become delinquent. On the other hand, he'll be more likely to drop out before graduation, and bad things may follow that."
Though this study is the first to provide a "causal link between dropout and crime" and the age at which students began schooling, it's not the first time the longer-term impact of starting kindergarten later has been discussed.
Gary Painter with the University of Southern California found in his research that "redshirting" kids in kindergarten doesn't provide academic or social advantages later in life, the education website Great Schools pointed out. Conversely, a study from the University of British Columbia found that those who are young for their grade are less likely to become CEOs of companies. And these are just a couple of studies about the topic.
Most schools set specific dates for the age at which a student will be accepted into a class, but more parents have been delaying the start of kindergarten, thinking it gives their child an advantage.
Clearly, there's still a lot of conflicting research on the topic.
—
Front page image via Shutterstock.
Want to leave a tip?
We answer to you. Help keep our content free of advertisers and big tech censorship by leaving a tip today.
more stories
Sign up for the Blaze newsletter
By signing up, you agree to our
Privacy Policy
and
Terms of Use
, and agree to receive content that may sometimes include advertisements. You may opt out at any time.