Dozens of Israelis descended on a Tel Aviv-area cemetery last week after an elderly man was spotted alone, crying at his wife's graveside with no one to attend her memorial service.
A stranger passing through the cemetery in Petah Tikva snapped a photo of the man, later identified as Binyamin Zohar, and posted it on Facebook, telling others about the widower who had nobody to mourn with him for his wife of 50 years, Viola, who died two years ago after an illness.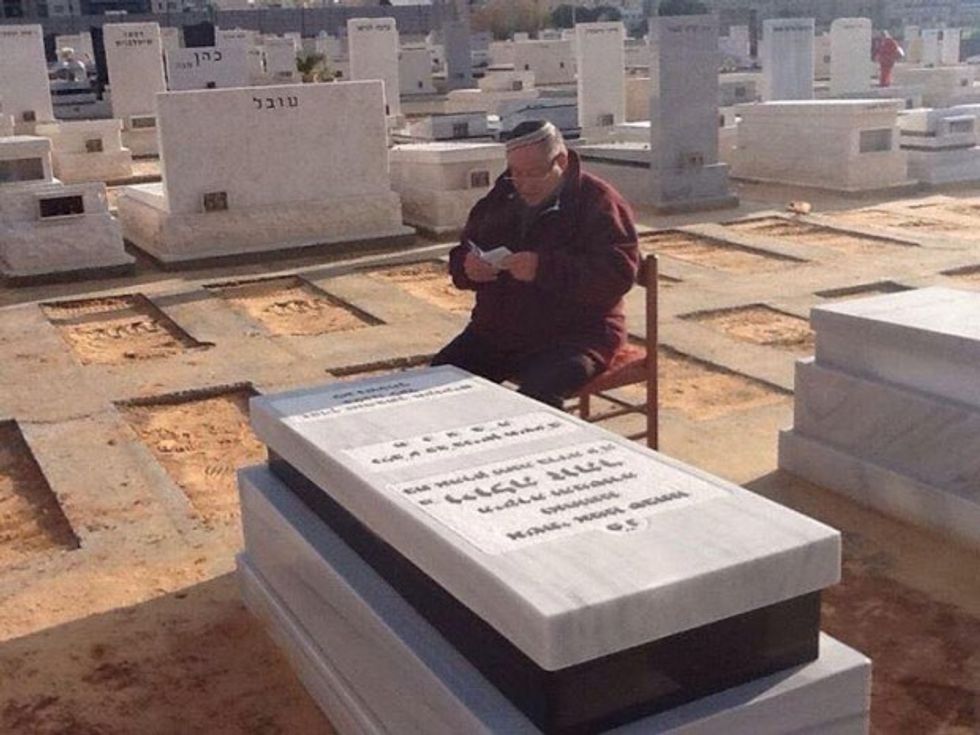 A woman saw Binyamin Zohar sitting alone, praying at his wife's grave. He didn't expect anyone would show up at her memorial service. A Facebook post changed that. (Image via Facebook)
"Not a day goes by that I forget her. Not an hour. My house is filled with her pictures. Wherever I turn, all her pictures are there," Zohar told Israel's Channel 10.
The post was shared tens of thousands of times on social media, prompting dozens of people who never met Binyamin or Viola to drop what they were doing and head to the cemetery.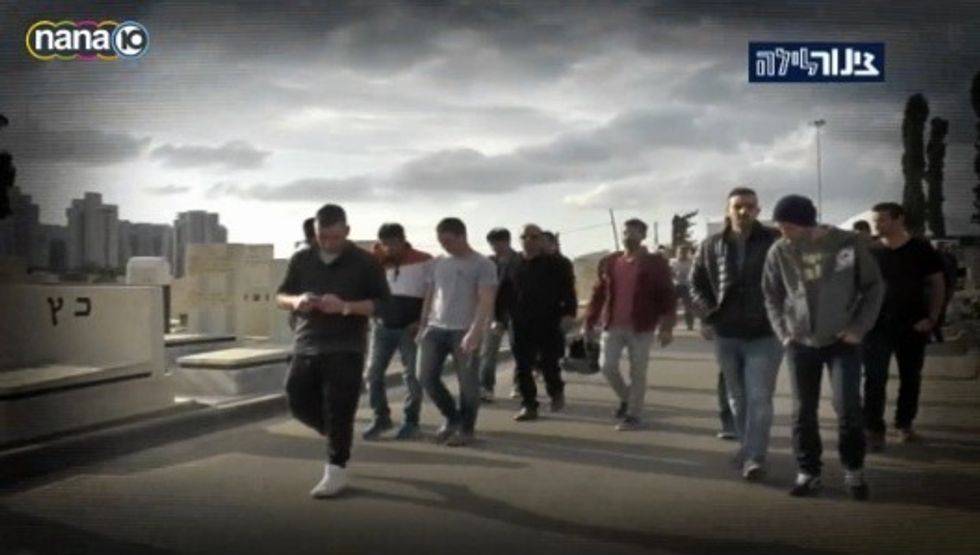 Hours later, dozens of strangers showed up to help Zohar pay tribute to his wife. (Image source: Channel 10)
One student who showed up told Channel 10, "My friend and I were studying for a test and he suddenly said, 'Do you feel like taking a study break?' and I said, 'What happened?' and he showed me his phone and the message."
"I'm going. No matter what, I'm going," the student said.
Another man said that after he saw the post, "There's no way I'm not going to be there [when I heard] the man is alone.  … Not a chance."
As he approached the grave surrounded by people he had never met, Zohar cried out, "Where's Viola?"
"I've never seen them. I don't know them. They're like my brothers. I didn't expect such a surprise like this at all," he added.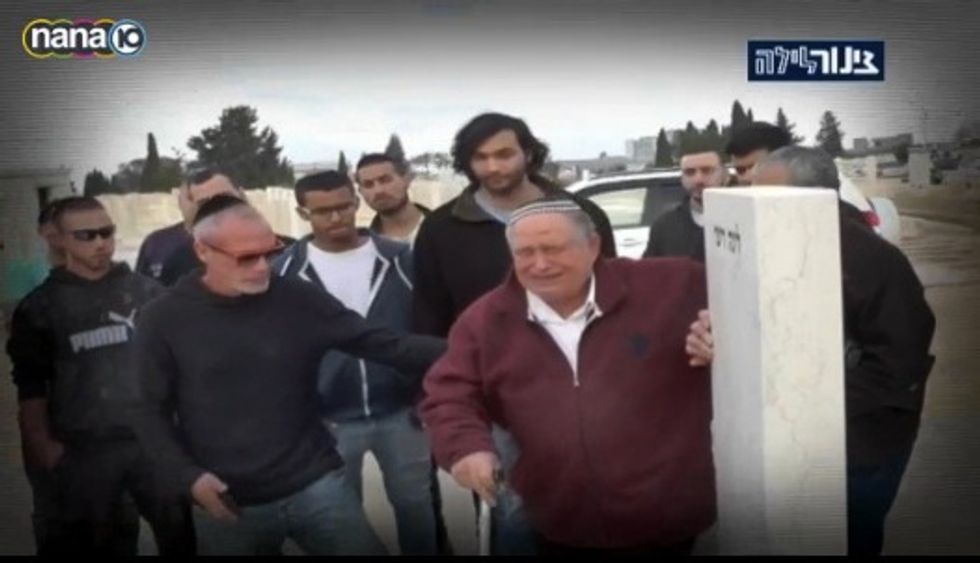 Binyamin Zohar was overwhelmed by the showing. (Image source: Channel 10)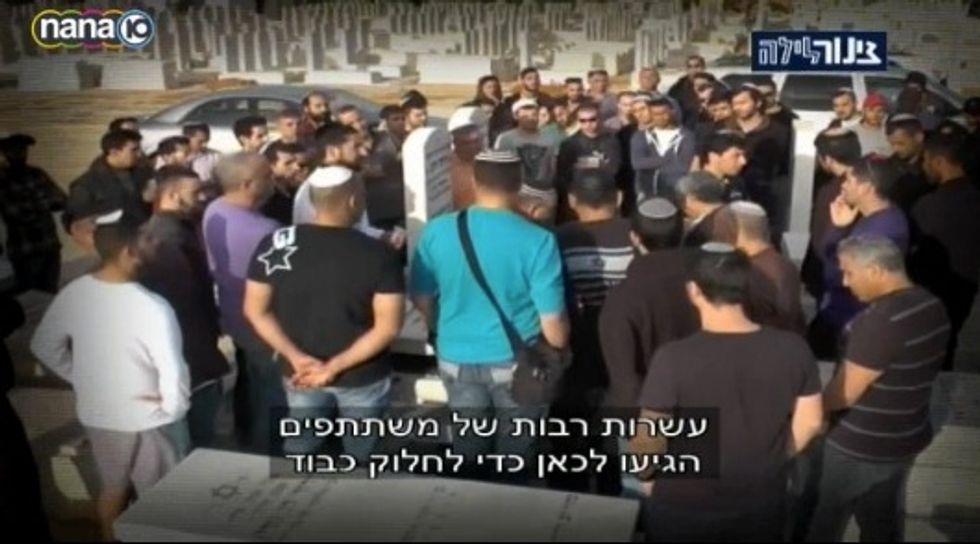 Image source: Channel 10
In Jewish tradition, mourners need a minyan – a group of 10 — to say the mourner's kaddish, the Jewish prayer for the dead, on the anniversary of a close relative's death. The origin comes from the book of Genesis, when Abraham pleaded with God to save Sodom if he could find 10 righteous men.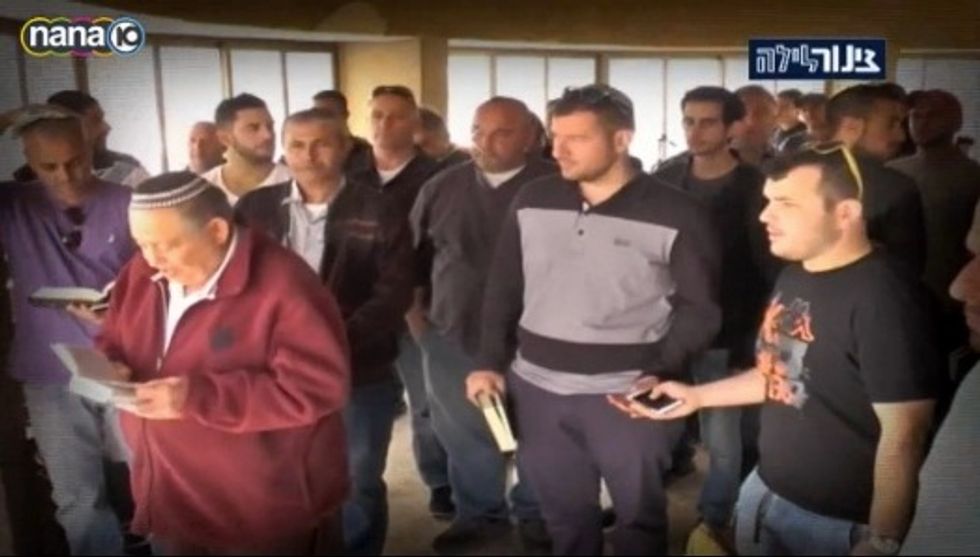 Zohar said the kaddish prayer with the help of far more than the 10 men that are needed under Jewish tradition. (Screenshot: Channel 10)
Zohar got at least 10 minyans, maybe more, based on the throngs who descended on the cemetery.