It's an image that shows struggle, determination and perseverance, but more importantly — as Louisville, Kentucky, Mayor Greg Fischer put it — it shows "what a compassionate city looks like."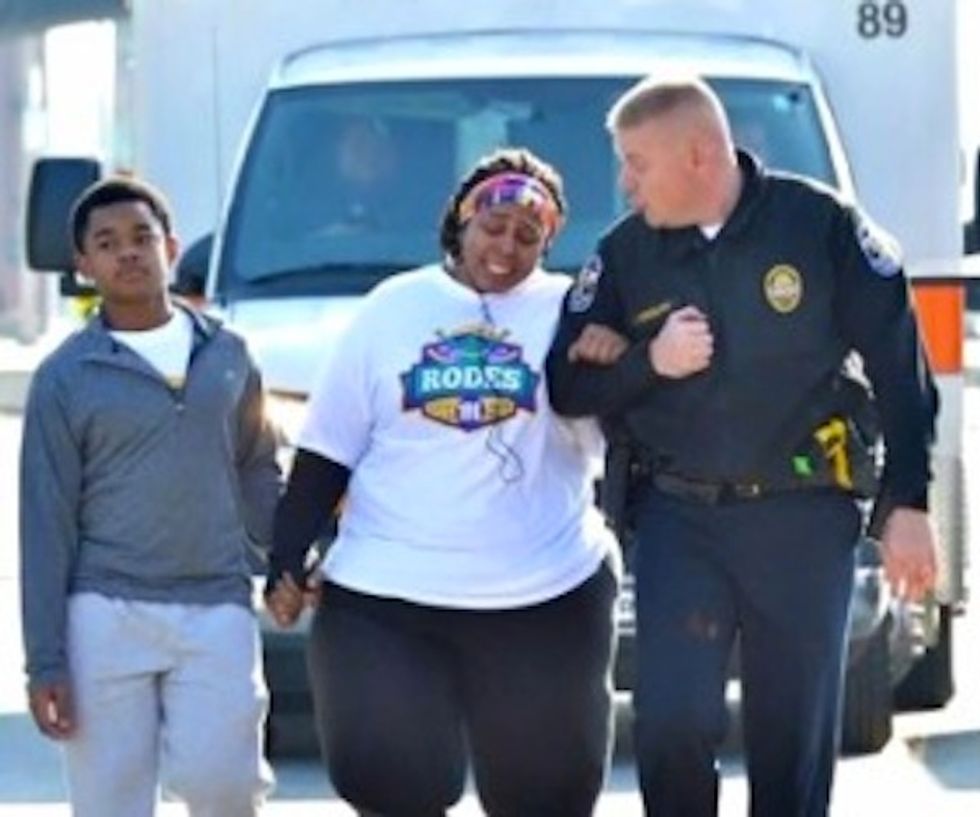 Lt. Aubrey Gregory helps Asia Ford finish a 10K in Kentucky. Images of the officer helping the woman have gone viral since the race Saturday morning. (Image source: WHAS-TV)
Though it took Asia Ford a little more than two hours and 17 minutes to complete the Rodes City Run 10K Saturday, putting her at 5,203rd place — dead last — the accomplishment is that she finished. And she did it, in part, thanks to Louisville Metro Police Lt. Aubrey Gregory.
Around the 4-mile mark, Gregory noticed Ford struggling, according to WHAS-TV. He stepped in to see if she needed medical help. It turned out Ford didn't eat before the 6-mile race, making her weak by this point. She added on Facebook that her lungs were still recovering from a bout of pneumonia as well.
But she wasn't about to give up.
"He asked me if I wanted to stop and I was like, 'no,' we have 2 more miles to go," Ford told WHAS.
Taking Gregory's hand, Ford soldiered on. An image of the pair was originally posted on the news station's Facebook page, it reported, where it garnered more than 40,000 likes. Mayor Fischer put up a post as well that received an additional 23,000 likes and more than 4,000 shares.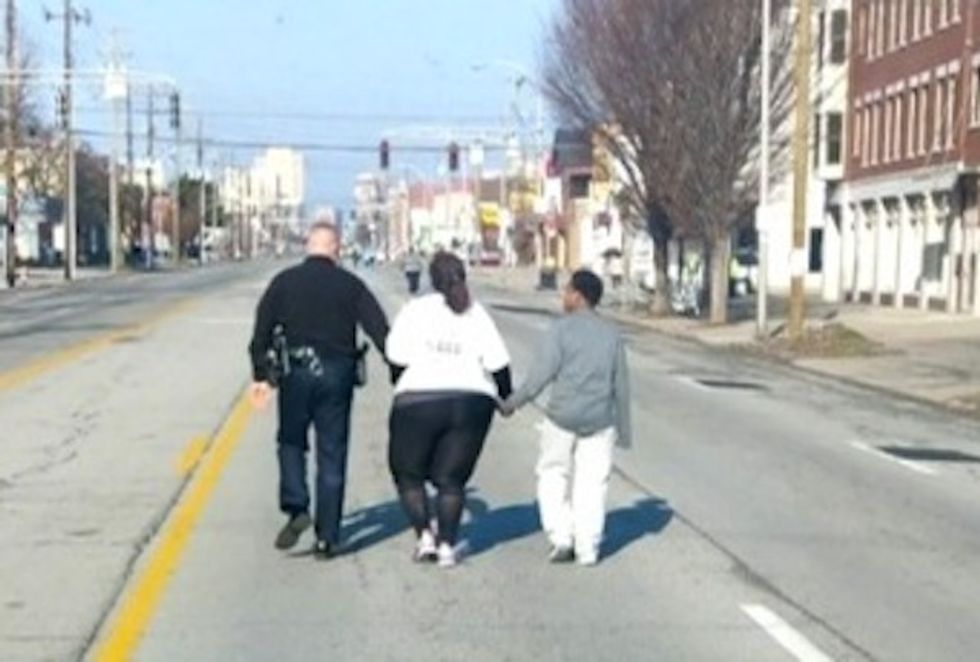 WHAS reported that Ford has struggled with her weight and is on her way to getting healthier after seeing her husband lose a limb to diabetes. (Image source: WHAS-TV)
"Your heart starts to fill up, you get those goosebumps and tingles all over your body," Gregory told WHAS. "When I watched her approach and I started to hear people scream and I let her go right there before the end and to see her raise her hands, there aren't words to express the way I felt seeing her be successful."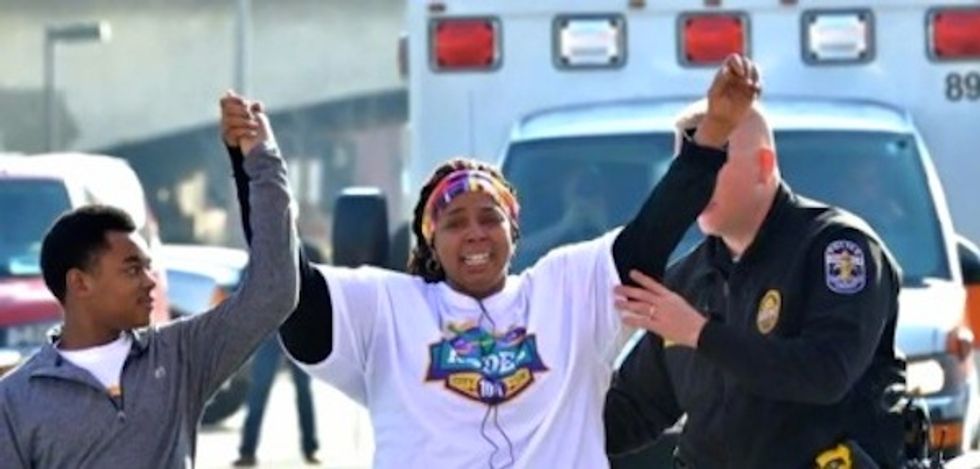 Though she finished in last place, Ford wrote on Facebook that as long as you don't give up, you're still a winner. (Image source: WHAS-TV)
Watch Ford and Gregory talk about the accomplishment in WHAS-TV's report:
On Facebook, Ford wrote, "This 6.2 miles meant more to me than any race ever so my message today is, You don't have to be 1st, AS LONG AS U DON'T GIVE UP AND U FINISH...YOU ARE A WINNER."
Watch this report about how the photo went viral:
On Sunday, Fischer wrote on Facebook that Ford, Gregory and photographer Jonathan Roberts, who snapped the viral images, would be at city hall Monday to be honored for "this intersection of health and compassion."