At Lexington High School in Massachusetts, near the site of the first battles of the American Revolution, school officials nixed a plan to hold an "American Pride"-themed dance because they said it wasn't inclusive enough.
Instead, it's been renamed the "National Pride" dance.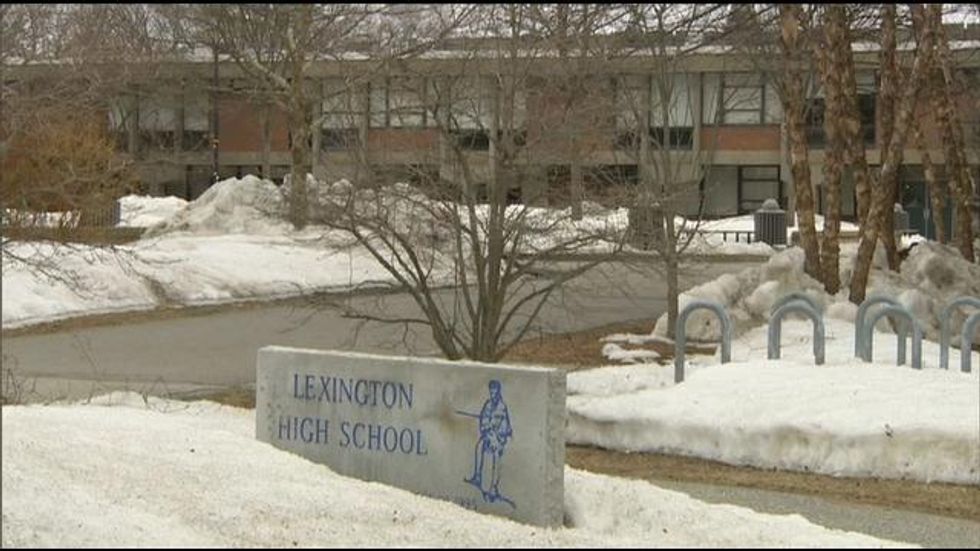 Image source: WHDH-TV
As WHDH-TV reported, it's particularly ironic not only considering Lexington High's proximity to where the American Revolution battles of Lexington and Concord took place, but that the school's mascot is an American Revolution minuteman.
Despite the historical tie, Lexington School District Assistant Superintendent Carol Pilarski stood by the decision.
"Given the diverse demography of our community it was suggested by the advisers that the students come in maybe national pride theme so they could represent their individual nationalities," Pilarski told WHDH.
Not all students see it that way: student Ethan Embry called the decision "hypersensitivity to political correctness."
Another student, Sneha Rao, said many students couldn't believe the original "American Pride" theme could be considered offensive, since so many people consider America to be a melting pot of a variety of national origins.
While the name change has attracted plenty of attention, school officials are standing firm in their decision. Lexington High's "National Pride" dance is scheduled for late April. Students can wear red, white and blue if they so choose.
(H/T: WHDH-TV)
–
Follow Jon Street (@JonStreet) on Twitter