During these last two years of his second term in office, President Barack Obama said he's determined to advance his agenda — regardless of Republican cooperation — "by hook or by crook."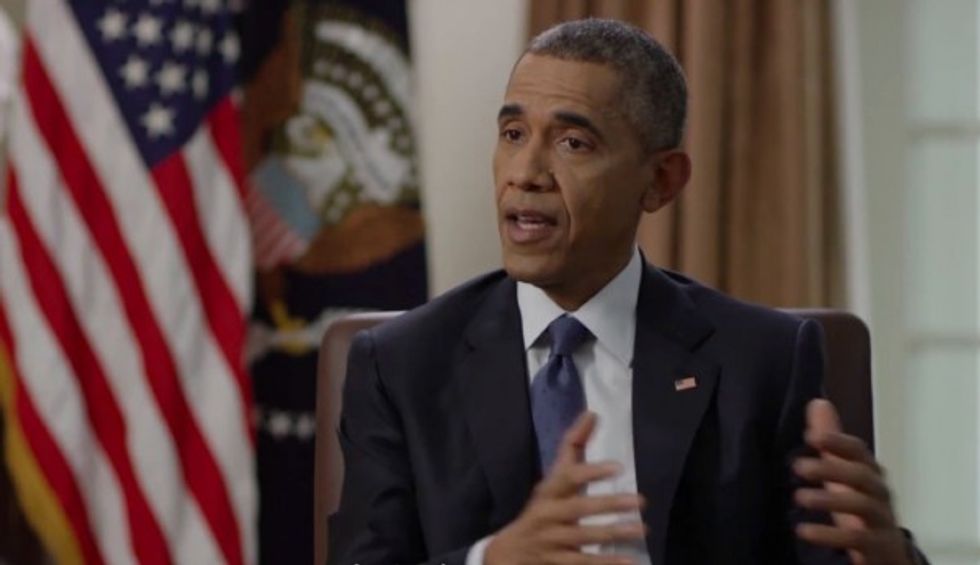 Image source: YouTube
Obama made the statement as part of his recent interview with the Huffington Post.
Here's how Obama put it:
What we have done though is consistently looked for additional opportunities to get stuff done. Wherever we see a possibility of increasing wages, creating more jobs, making sure that more people are able to access opportunity, we're gonna seize it. And we're going to, wherever possible, try to reach out to Republicans and see if they can work with us. And where they're not willing to work with us, we will do it administratively or we will convene the private sector.

By hook or by crook, we're going to make sure that when I leave this office, that the country is more prosperous, more people have opportunity, kids have a better education, we're more competitive, climate change is being taken more seriously than it was, and we are actually trying to do something about it. Those are going to be the measures by which I look back and say whether I've been successful as president.
(H/T: Weasel Zippers, Daily Caller)
—
Follow Dave Urbanski (@DaveVUrbanski) on Twitter