Sen. Ted Cruz (R-Texas) said Monday that winning the youth vote will be key to a Republican White House victory in 2016, which means making headway into a segment of the voting population that has gone heavily to President Barack Obama in the last two elections.
"I believe that there is an incredible opportunity with young people in 2016," he told reporters Monday afternoon. "If Republicans carry the youth vote, we will win in 2016, and I intend to work hard to energize an army of young people who want to reignite the promise of America."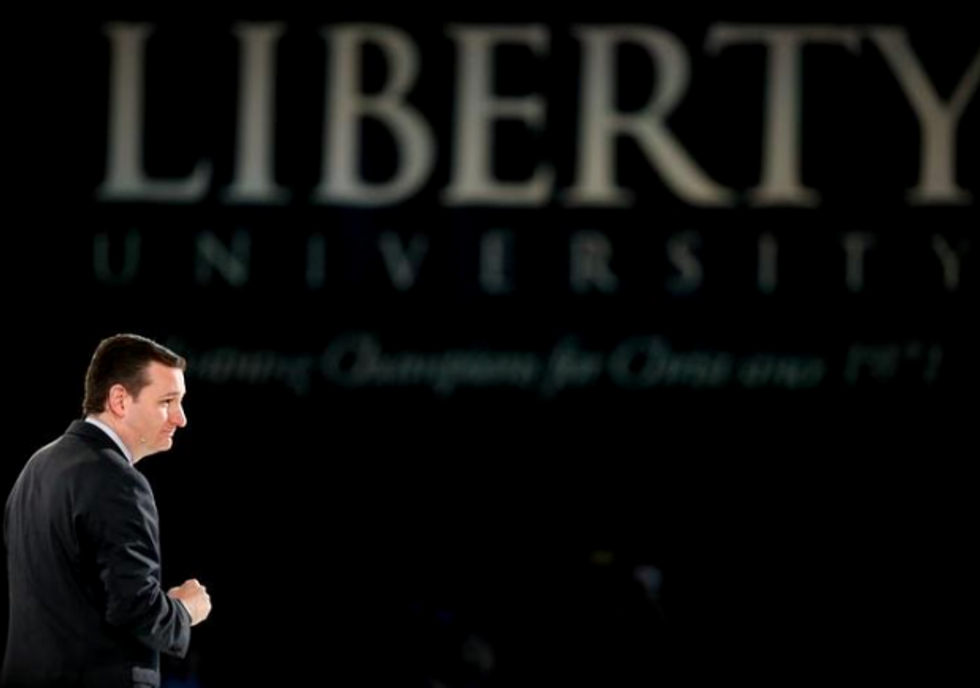 Sen. Ted Cruz (R-Texas) says he wants to mobilize an energetic army of young voters to help him win the White House in 2016. Image: AP Photo/Andrew Harnik
Cruz noted that in 2008 and 2012, Obama won the youth vote by margins of about 70-30. While that's a huge disadvantage, Cruz said he believes Republicans can use Obama's own policy initiatives against Democrats in 2016.
"A great many young people right now are demoralized and disillusioned by the false promises that President Obama gave them," Cruz said. "There are young people across this country with faded posters of hope and change on their wall who are still sleeping in their parents' basement."
Cruz said Obamacare is a prime example of a policy of Obama's that has failed many young people, and that Congress owes Americans a better plan than simply forcing younger people to buy plans that many don't need or want.
"They have paid the price for Obamacare," he said of younger voters. "One of the simplest ways to understand Obamacare is that it is a massive wealth transfer from young, healthy people to everybody else."
Cruz, who announced his 2016 campaign Monday morning, indicated he has a knack for attracting younger people to a campaign through social media. "I would not have been elected to the U.S. Senate without an army of young people who were on social media every day, who were knocking on doors, who were making phone calls, who were engaged," he said.
Cruz said that while he's aware that many on the left think he's "crazy," he said Americans will make up their own minds, and ultimately won't believe the media's portrayal of him as a "wild-eyed lunatic with dynamite strapped around my chest."
He also sought to put to rest the idea that he's not eligible to run for the White House because he was born in Canada.
"I was born … in Calgary, my mother was a U.S. citizen by birth, and under federal law, the child of a U.S. citizen born abroad is a citizen by birth, a natural-born citizen, which is what the Constitution requires to run for president," he said.
Cruz said objective legal experts have examined the issue, which has affected other candidates over the years, and said there's no legal barrier to him serving as president.
"The issue I'm sure will persist as a matter of political chatter, but in terms of legal substance, there is no legal substance there," he said.