Judge Andrew Napolitano, a staunch libertarian, generally likes Sen. Ted Cruz (R-Texas) as a 2016 presidential candidate — but he thinks there are a couple of key issues that he and Cruz disagree on.
(UPDATE: Ted Cruz Campaign Addresses Two Key Criticisms From Prominent Libertarian Judge Napolitano)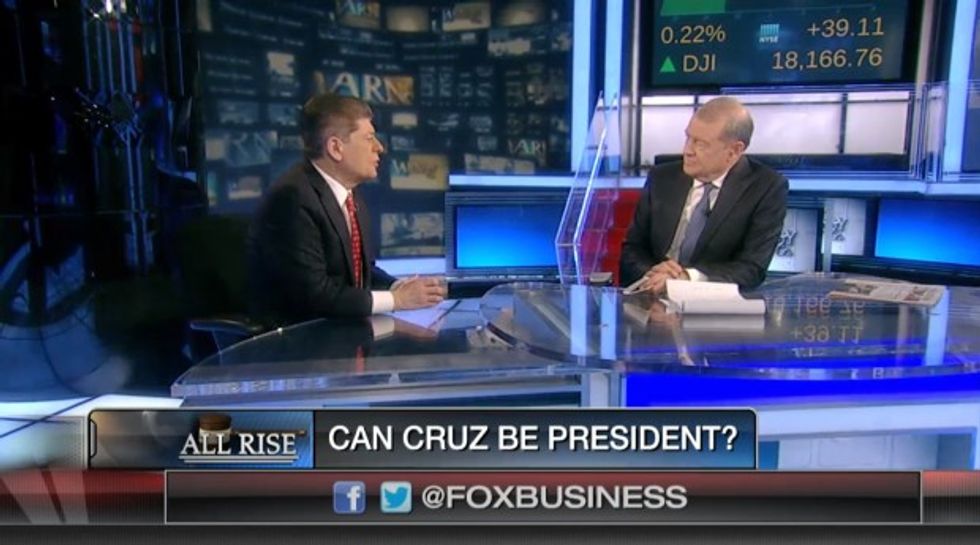 (Fox News)
Firstly, Napolitano told Fox News' Stuart Varney that his "heart sank" after one line from Cruz's first campaign speech at Liberty University in Lynchburg, Virginia, on Monday.
"When he quoted Jefferson this morning, the purpose of the Constitution is to chain down the government, my heart stirred," Napolitano said. "But then when he said there's a federal right to education, my heart sank."
However, he also said Cruz "by and large" looks at the federal government as having "limited authority" more than any other candidate likely to run — except Republican Sen. Rand Paul of Kentucky.
The second issue Napolitano finds himself at odds with Cruz is foreign policy.
"I think Ted Cruz probably would join all the other Republicans but Rand Paul with the idea that we should — to use Woodrow Wilson's phrase — make the world safe for democracy, which means perpetual death and perpetual war," he said. "I think Rand Paul would pull back from that and only engage in defensive wars where we were truly exposed to danger."
Watch the segment via Fox News below:
(H/T: Fox News Insider)
---