The world's bankers may have developed an increasing fondness for Asia over the past few decades, but when it comes to the cities they like best, nothing beats the more traditional centers of power.
The most recent Long Finance ranking of world financial centers released Monday by the London-based financial think-tank Z/Yen Group reveals an important truth about the world of finance: For all the rest of the world's development, the post-World War II Anglo-American system of global dominance is alive and well.
New York City came out on top of the rankings...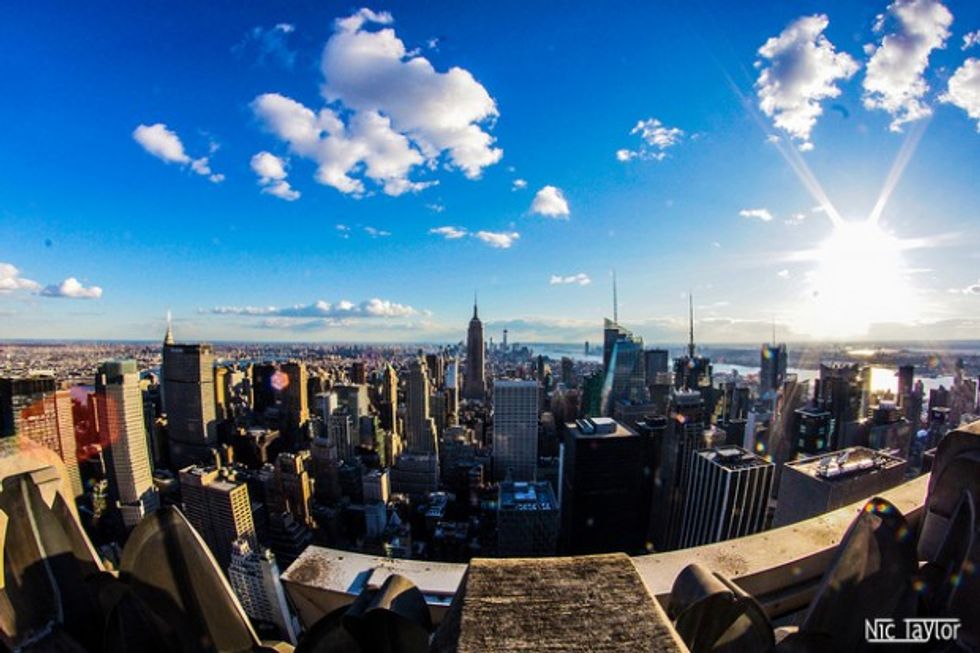 New York City. (Image via Nic Taylor/flickr)
...while London was close behind. Two former British colonies in Asia, Hong Kong and Singapore, rounded out the top four.
The rankings were compiled based on thousands of assessments from financial professionals, ranking cities on five major factors: business environment, financial sector development, infrastructure, human capital and reputation.
See the top 10 below: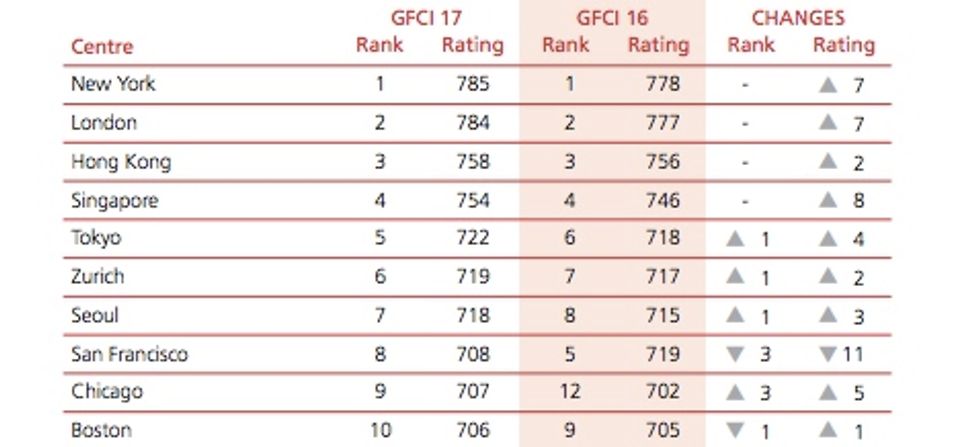 (Image via Long Finance/Z/Yen Group)
North America continued its strong showing on the rankings, with four U.S. cities in the top 10 and eight North American cities in the top 20.
Asia displayed strong growth, Z/Yen's analysis noted, with 11 out of 12 of the Asia/Pacific region's top cities moving up the rankings.
On the other end of the spectrum, ongoing instability kept many African and Middle Eastern cities down, and an economic crisis in Greece and international sanctions in Russia tanked those nations' capitals' scores.
"Reputation is more important than reality," noted one London asset manager in the survey. "It is no real surprise to see Athens and Moscow at the bottom of the list."
Explore the top 20 cities below:
It's worth noting that Z/Yen's ranking is just based on financial professionals' judgment — rankings of world cities by economic power, such as the Brookings Institution's Global Metro Monitor Map, are even more dominated by Anglo-American might.
(H/T: Business Insider)
—
Follow Zach Noble (@thezachnoble) on Twitter