A woman devised a special way to tell her significant other that he was going to be a father. She might not have gotten the initial reaction she was hoping for though.
"What is this?" the man going by the username Texasagg2010 on YouTube said in the cellphone video showing him at the refrigerator.
"'Daddy's beer?' 'Oops,'" he continued reading what was written on a couple of beer bottles.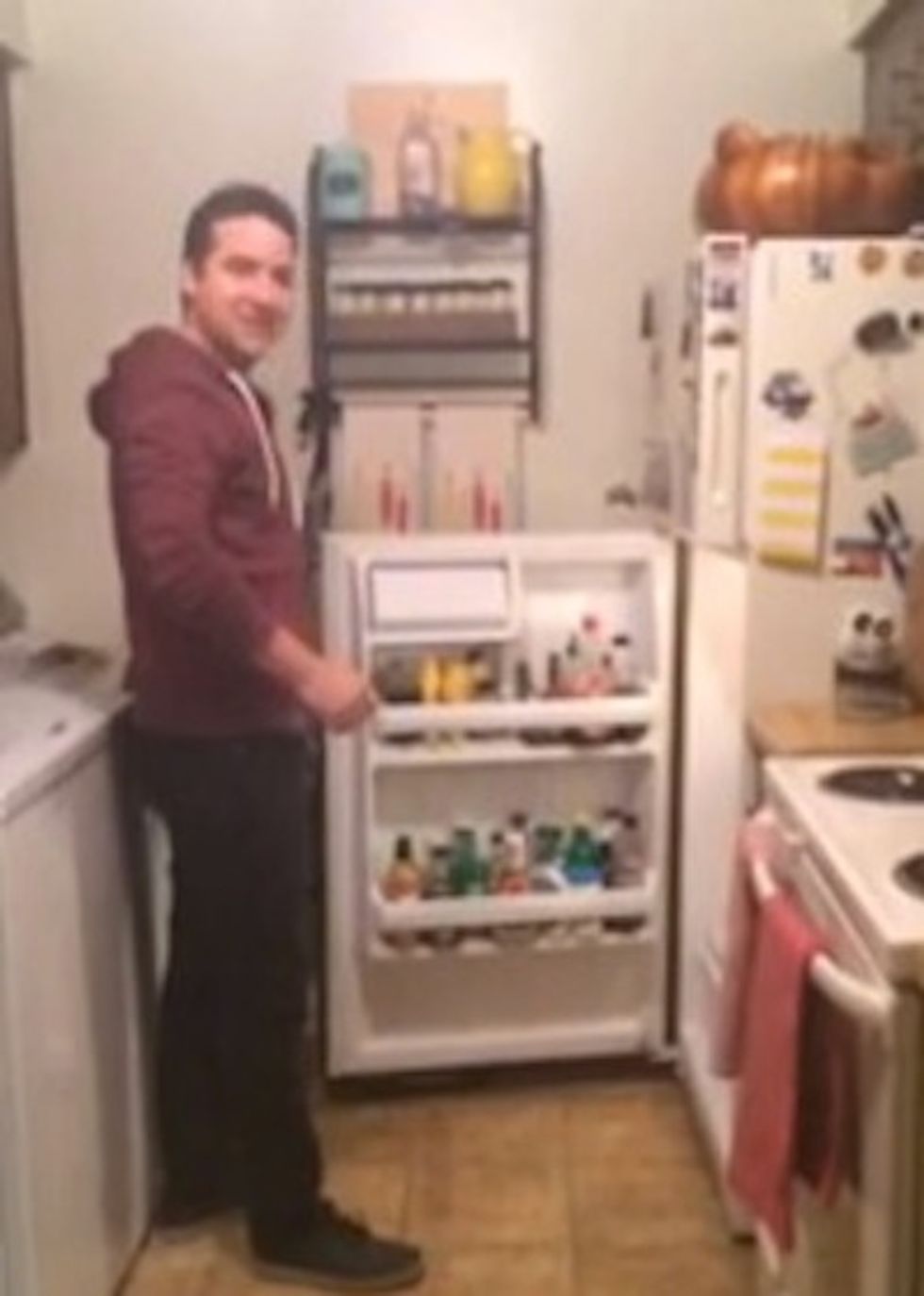 At first he didn't understand what "Daddy's Beer" meant. (Image source: YouTube)
Then, a moment later, he said "Oh" in a disappointed tone.
"Are you for real?" he said.
Watch his most unenthusiastic response:
In the comments, Texasagg2010 explained that he was "shocked at first, obviously, but then very excited!"
(H/T: Reddit)