Reporters have to be ready to maintain their cool when things don't go as planned during live broadcasts. And that's exactly what Bob Barnard did Monday.
The WTTG-TV reporter was at the Smithsonian's National Museum of Natural History in Washington, D.C., promoting Museum Week when an African Moon Moth decided his ear was a suitable habitat in which to lay her eggs.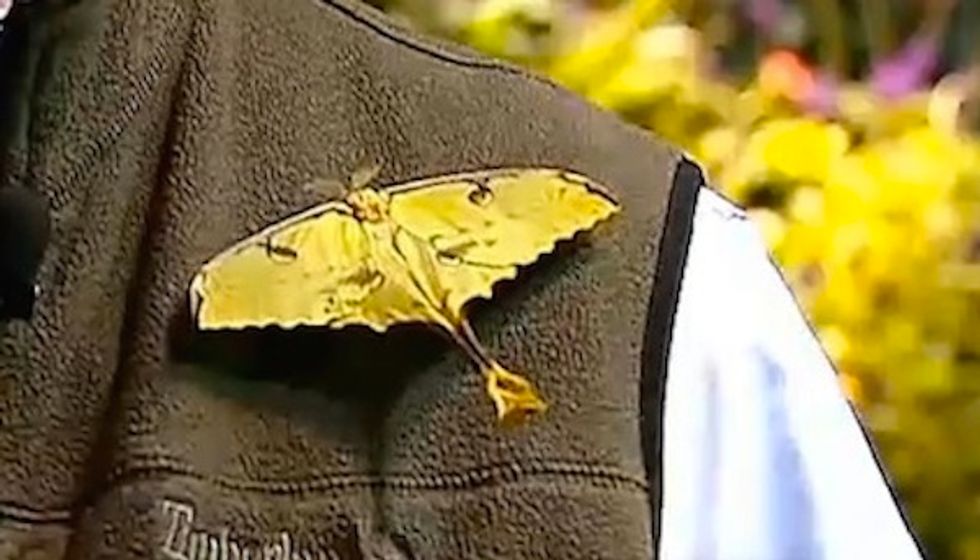 Image source: WTTG-TV
The broadcast began with the moon moth sitting docile on Barnard's chest. As the interview continued and the camera panned around to other creatures in the museum's butterfly pavilion, the moth sauntered on up to Barnard's ear.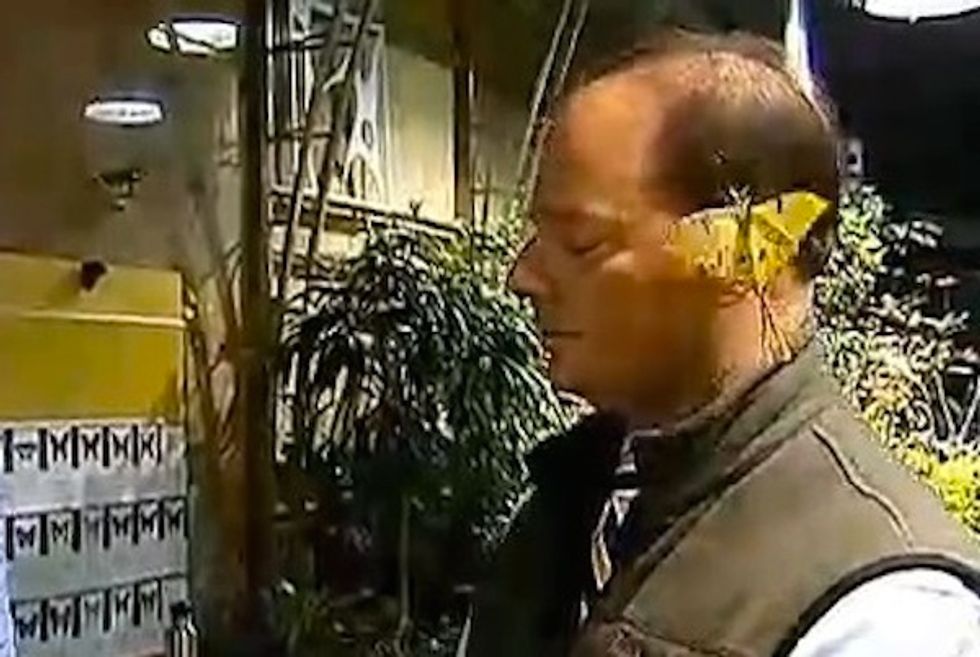 Image source: WTTG-TV
Unphased, Barnard continued the interview, saying "I'll let him hang out here."
"And this African moon moth is mating with my earlobe," Barnard joked later as the winged creature flapped around.
Watch the interview:
After the broadcast though, the moth's true intention with Barnard's ear was revealed. Two little white eggs were left just inside.
That African Moon Moth on my ear on live TV laid two eggs! (Yuck) It's #MuseumWeek@NMNH@fox5newsdcpic.twitter.com/W6BSGKrRsR

— Bob Barnard (@barnardfox5dc) March 23, 2015
According to the Chicago Botanic Garden, the African moon moth is considered a pest in its native southern Africa. As mentioned in WTTG's report, the adult moths don't have mouthparts and do not eat. The botanic garden says that they live on fat stores for their week-long lives.