Navy veteran Roy Feragen was devastated last week when his primary mode of transportation, a motorized wheelchair, was stolen while he shopped at a Utah store — but it's the police response he will never forget.
According to KTVX-TV, the 84-year-old veteran can walk, but not very far or steadily. So, when asked to react to his chief mode of transportation being unfairly taken from him, Feragen had no words.
"I ain't gonna use that kind of language," he said.
After discovering what had happened, officer Mike Wersland and others at the Salt Lake Unified Police Department moved into action. Just days later, they had a surprise for Feragen: a brand new top-of-the-line replacement chair donated by Overstock.com.
The Navy veteran was brought down to city hall Tuesday where Mayor Larry Johnson presented it to him.
"This is super," Feragen said. "Does it have an overdrive?"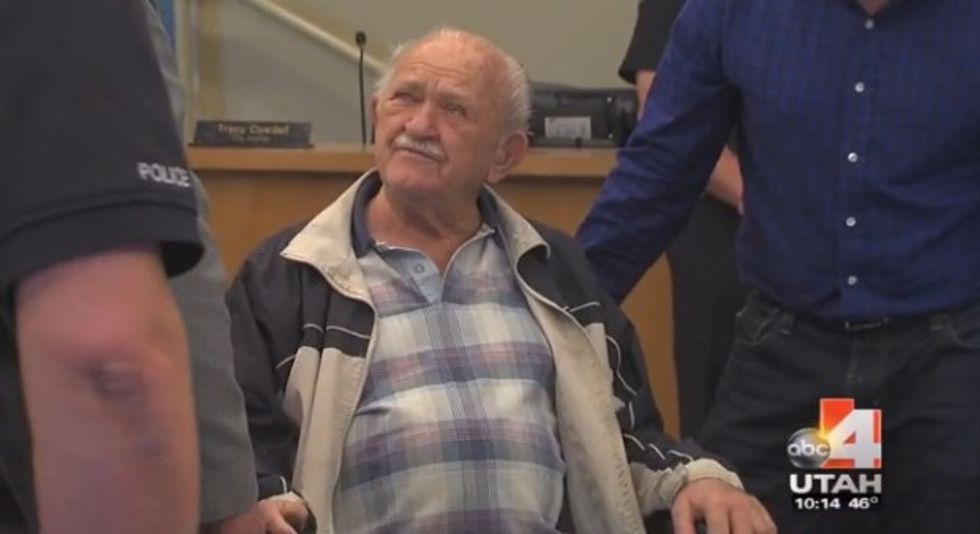 Image source: Screen grab via KTVX-TV
"I don't know if it will go 40 miles per hour," he joked. "I always liked to speed."
Then things got serious and tears filled the 84-year-old's eyes.
"I don't know what you can say but this is fantastic. You don't expect this," Feragen said. "This is just beautiful."
[sharequote align="center"]"I don't know what you can say but this is fantastic. You don't expect this."[/sharequote]
Wersland was also visibly emotional.
"I'm just overwhelmed at the willingness people have to step up and make a bad situation better," he said.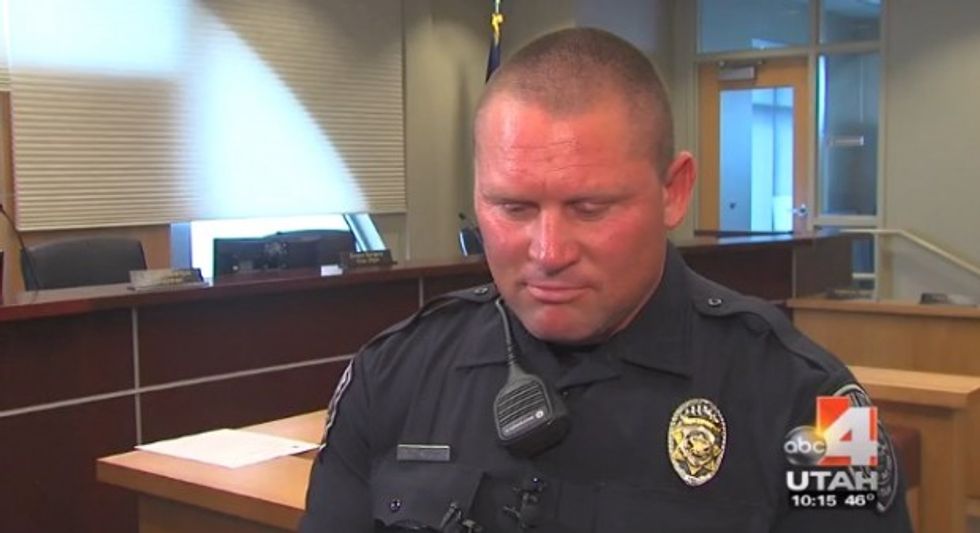 "I'll never forget it," the officer added. "I've been doing this for 20 years and I've never experienced anything like this."
Overstock.com's senior vice president of customer care Brian Popelka said the company was thrilled to donate the $1800 chair.
"To have a veteran and knowing that this is going to be getting his life back to normal," Popelka said, according to KTVX. "I think everybody up there was shedding a tear and very proud."
Police are searching for a Caucasian couple in their 20's who left the store parking lot last week near the time Feragen's wheelchair was stolen.
—
Follow Oliver Darcy (@oliverdarcy) on Twitter