Story by the Associated Press; curated by Oliver Darcy.
—
WASHINGTON (AP) — The Saudi ambassador to the United States says his country has begun airstrikes against the Houthi rebels in Yemen, who drove out the U.S.-backed Yemeni president.
Ambassador Adel al-Jubeir says the operations began at 7 p.m. Eastern time.
He says the Houthis, widely believed to be backed by Iran, "have always chosen the path of violence." He declined to say whether the Saudi campaign involved U.S. intelligence assistance.
Al-Jubeir made the announcement at a rare news conference by the Sunni kingdom.
He says the Saudis "will do anything necessary" to protect the people of Yemen and "the legitimate government of Yemen."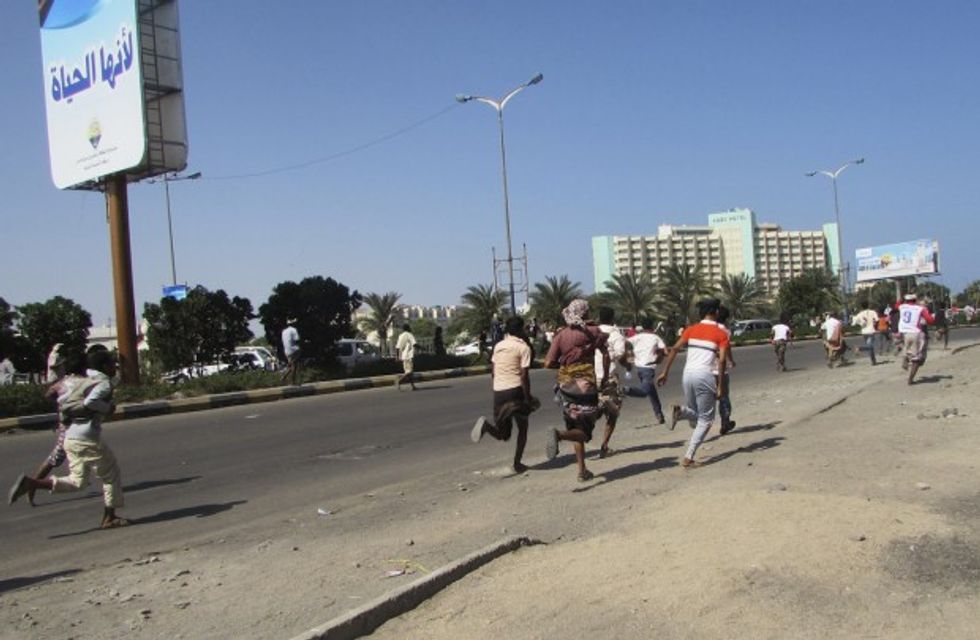 People flee after a gunfire on a street in the southern port city of Aden, Yemen, Wednesday, March 25, 2015. Yemeni President Abed Rabbo Mansour Hadi fled the country by sea Wednesday on a boat from Aden, as Shiite rebels and their allies advanced on the city where he had taken refuge. (AP Photo/Yassir Hassan)
The departure of Yemeni President Abed Rabbo Mansour Hadi illustrated how one of the most important American counterterrorism efforts has disintegrated.
—