Rep. Aaron Schock (R-Ill.) said Thursday that he would use President Abraham Lincoln as inspiration to overcome the adversity he now faces, after being forced to resign in the wake of charges that he improperly used campaign money to redecorate his office, and fraudulently claimed mileage reimbursements for miles he never drove.
In his last speech on the House floor Wednesday, Schock noted that Lincoln held his seat for one term many years ago, and indicated that Lincoln also went through his share of troubles, although he didn't compare Lincoln's adventures to his own.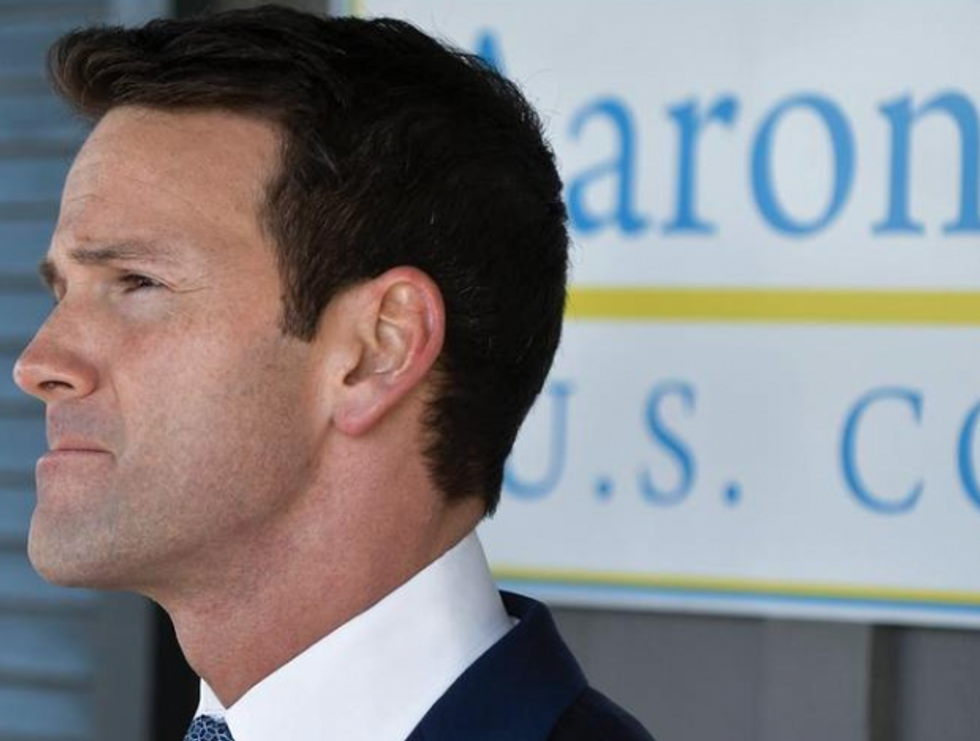 Rep. Aaron Schock (R-Ill.) cited God and Abraham Lincoln in his last speech on the House floor before resigning in disgrace. Image: AP Photo/Peoria Journal Star, Ron Johnson
"Abraham Lincoln held this seat in Congress for one term, but few faced as many defeats in his personal business and public life as he did," Schock said. "His continual perseverance in the face of these trials, never giving up, is something all of us Americans should be inspired by, especially when going through a valley in life."
"I believe that through life's struggles, we learn from our mistakes, and we learn more about ourselves," Schock said. "And I know that this is not the end of a story, but rather the beginning of a new chapter."
Schock also said he's confident that what happened to him is all part of God's plan.
"I know that God has a plan for my life," he said. "The good book tells us that before I formed you in the womb, I knew you. I also know that every person faces adversity in life."
Schock didn't address his various scandals directly in his speech, but acknowledged that they happened indirectly.
"I leave here with sadness and humility," he said. "For those whom I've let down, I will work tirelessly to make it up to you."