Glenn Beck on Monday railed against the "hypocrisy from those who are always preaching diversity and tolerance" while discussing Indiana's Religious Freedom Restoration Act. The legislation aims to prevent the government from forcing people to provide services that go against their religious beliefs, like catering for a same-sex wedding, but some have said the legislation could lead to discrimination against gay people.
"I'm not for discrimination against gays. But I'm also not for discrimination against religious people," Beck said. "There comes a time when we all have to live together. There comes a time when we're all going to have to accept that people are different and celebrate true diversity. Diversity doesn't happen when everybody believes in exactly the same thing, when everybody is exactly the same and we all walk in lockstep. That's not diversity."
Beck has long maintained that the government has no place in marriage. Gay people have every right to get married, he said, but they don't have a right to force people who disagree to be involved in the ceremony.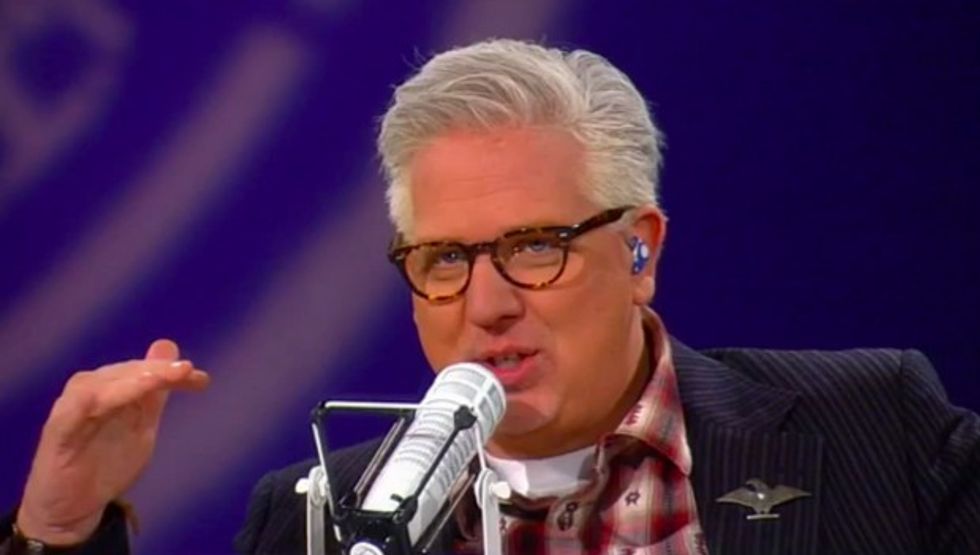 Glenn Beck speaks on his radio program March 30, 2015. (Photo: TheBlaze TV)
"You don't have a right to discriminate against someone because they're gay," Beck said. "But gay people, you don't have a right to force people who are religious to participate in your ceremony. Then we all get along! It's just that easy."
Beck said progressives are "targeting" Indiana because "they do not want any other state to do this."
"They're coming after Indiana because they cannot have another state join this bandwagon. They have to stop it at Indiana," Beck said. "This is all about politics. It has nothing to do with anything that is real. That's why you have to stand on one side or the other."
Beck said if you are someone who can "live side by side with anybody, [just] don't tell me what I have to believe religiously," then you "need to stand with Indiana."
"And you better stand. Because they are," Beck concluded. "The other side is."
[mlbvideo content_id=57489183]
The full episode of The Glenn Beck Program, along with many other live-streaming shows and thousands of hours of on-demand content, is available on just about any digital device. Click here to watch every Glenn Beck episode from the past 30 days for just $1!