An economist at the Labor Department's Bureau of Labor Statistics is undergoing a review after she apparently sent out a tweet claiming that Christians "vote for Nazis."
Economist Elizabeth Ashack's twitter account is @elizabethashack, and sometime over the weekend, that account appeared to tweet out:
"People in the red states vote for nazis to govern, and then call themselves Christian, it will not end well for them. #BoycottIndiana." A screenshot of the tweet was captured by SooperMexican.com.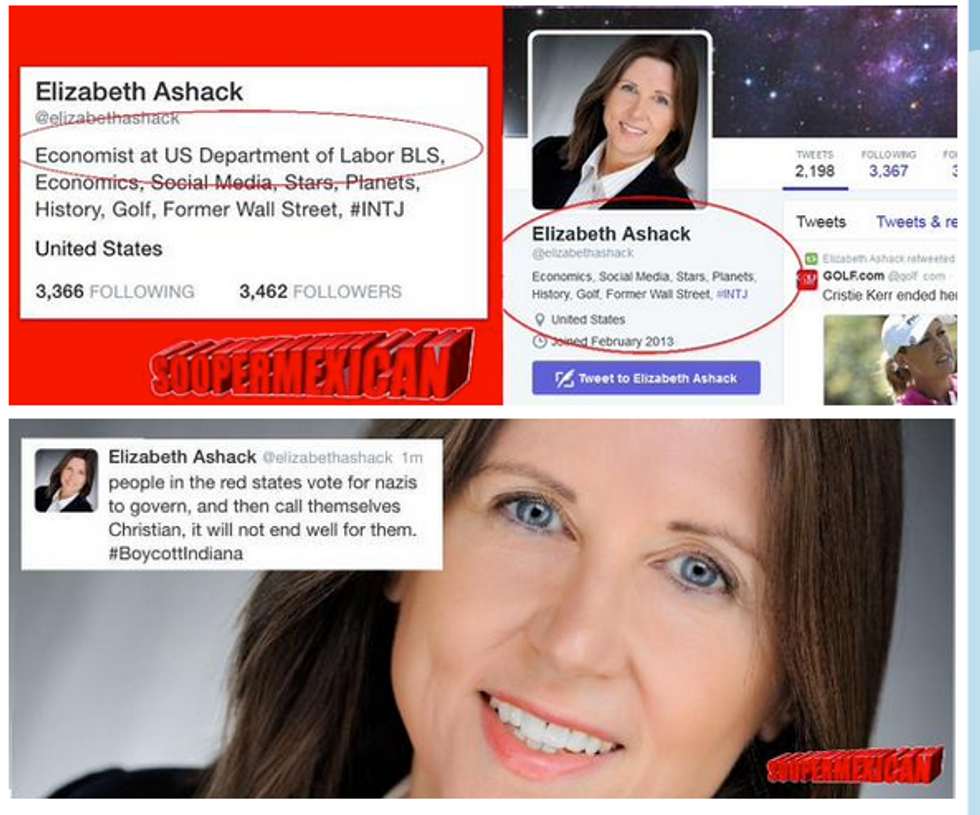 Image: SooperMexican.com
The tweet is a reference to a new Indiana law aimed that some say would make it easier to discriminate against gay people. Supporters of the law, however, say it would only require courts to weigh the right to religious liberty in cases that might involve discrimination.
On Monday, a new tweet was apparently written by Ashack, which said that her work and her home computers were "hacked," and that an investigation is underway. Neither this tweet nor the original "Nazi" tweet were on her Twitter account as of Monday.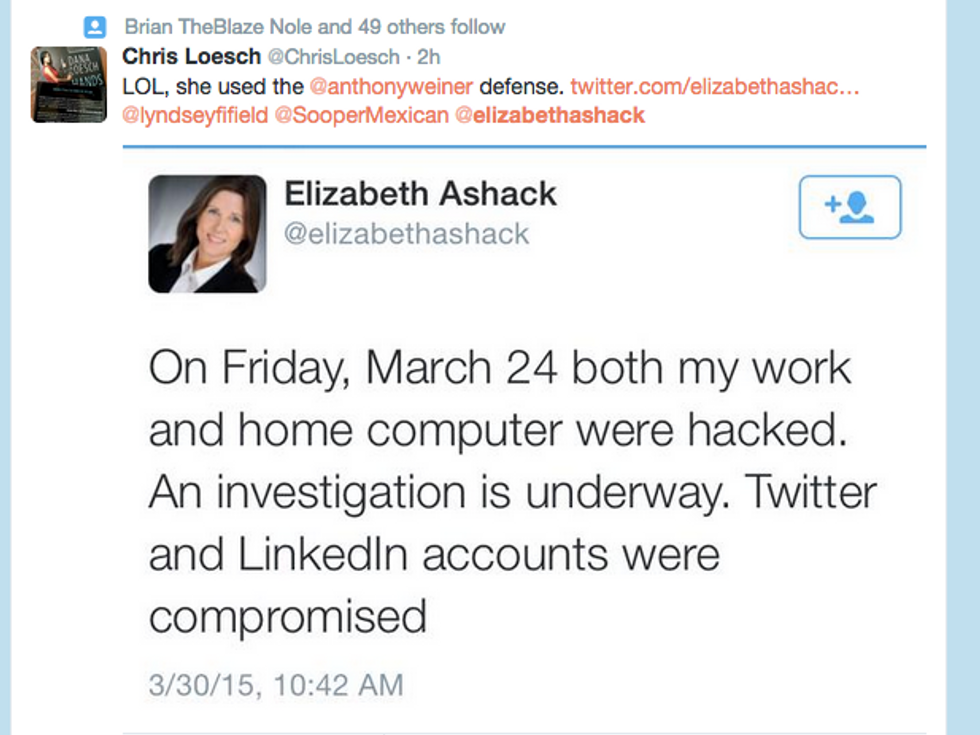 Ashack's past Twitter profile said she was an "economist at U.S. Department of Labor BLS." But her new Twitter profile no longer includes any note about her work for the government, which has led to some speculation that she was already fired from BLS.
However, a spokeswoman for BLS told TheBlaze that Ashack still works for BLS, and that "the matter is under review." The spokeswoman had no estimate of how long it might take to review what happened, but said BLS hopes it can be done "quickly."
On Twitter, many were immediately skeptical that Ashack's computer may have been "hacked." That's the line that disgraced former Rep. Anthony Weiner (D-N.Y.) tried to use after he accidentally sent naked pictures of himself over Twitter, a claim that was ultimately debunked.