A Brazilian model who almost lost her leg — and her life — following botched injections to make her thighs more curvy has announced that she's now an evangelical Christian who won't be donning overtly sexy outfits following her dire medical battle.
Andressa Urach, 27, the 2012 runner-up in Brazil's Miss BumBum competition, was hospitalized with an infection in November 2014 that resulted from an injection of a plastic known as PMMA and a form of hydrogel, according to the New York Daily News.
The injections, which were reportedly far more than the recommended amount, created gaping ulcers that nearly claimed her leg and left her battling for her life after going into septic shock.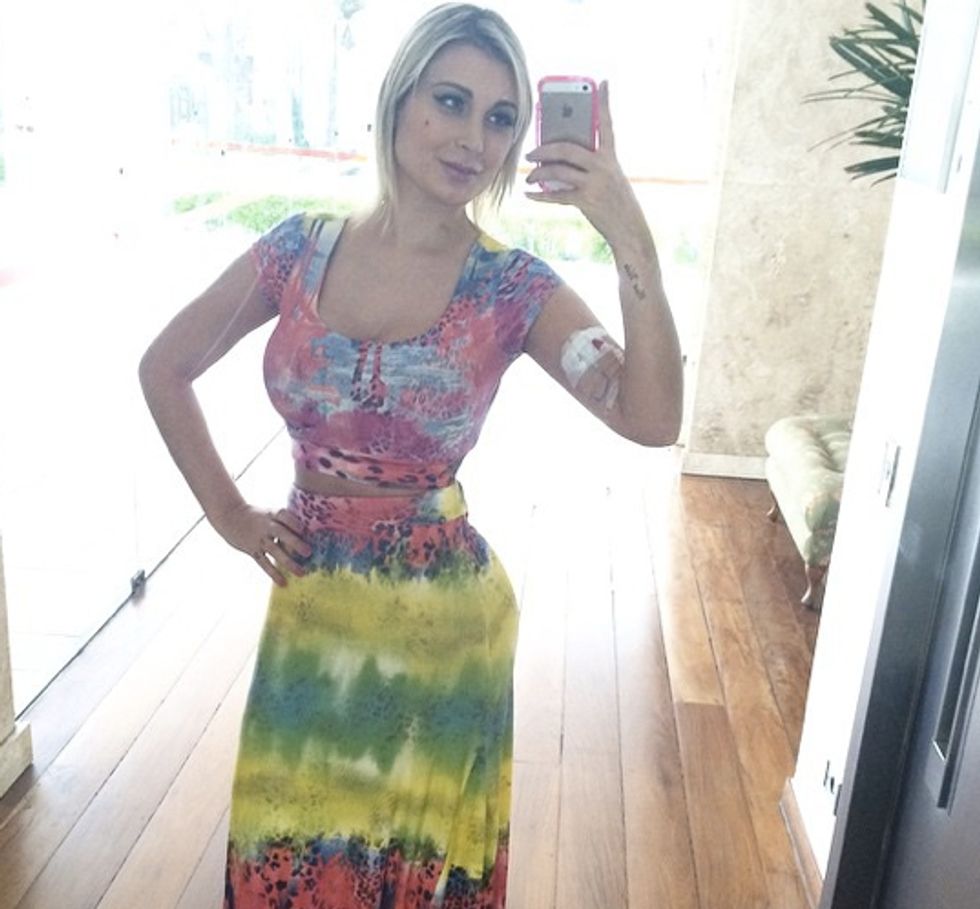 Andressa Urach nearly died after injections caused a deadly infection (Instagram/Andressa Urach)
Urach now believes that it was her faith in God and praying fans who helped her recover, announcing that she has joined a Christian church following the ordeal and is profoundly changing her life.
She has already removed sexy photos from her social media accounts and is speaking openly to media outlets about the importance of her faith, the Daily Mail reported.
"I believe completely that faith saved my life and it has changed my view about everything," she told the Sun. "It is not what you write or say that makes the difference with God but how you choose to live your life."
Urach said that she threw out six wardrobes comprised of sexy and revealing clothing in an effort to make good on her new-found devotion.
The model, who has a 9-year-old son, told CNN last month that her medical crisis unfolded following an obsession with plastic surgery.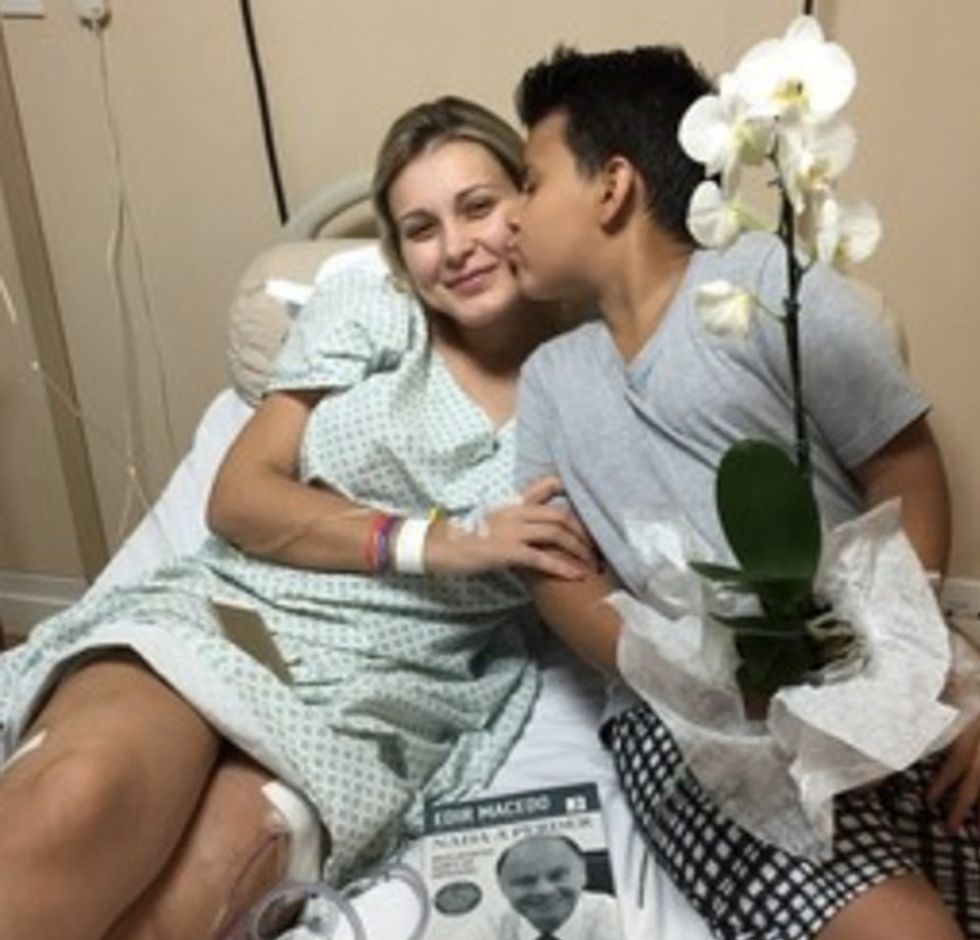 Andressa Urach and her son (Instagram/Andressa Urach)
"I've had more than 10 surgeries. My nose, my cheekbones, my jaw. I injected my lips numerous times, changed my breasts twice and did liposuction two times," Urach said. "I idolized my body, so it had to be perfect."
Now, Urach is hoping to inspire others to be more careful and to know the limitations of their bodies.
(H/T: Daily Mail)