It was suspected that mysterious cases of limb paralysis in children was linked to a virus spreading across the country, and now science further supports it.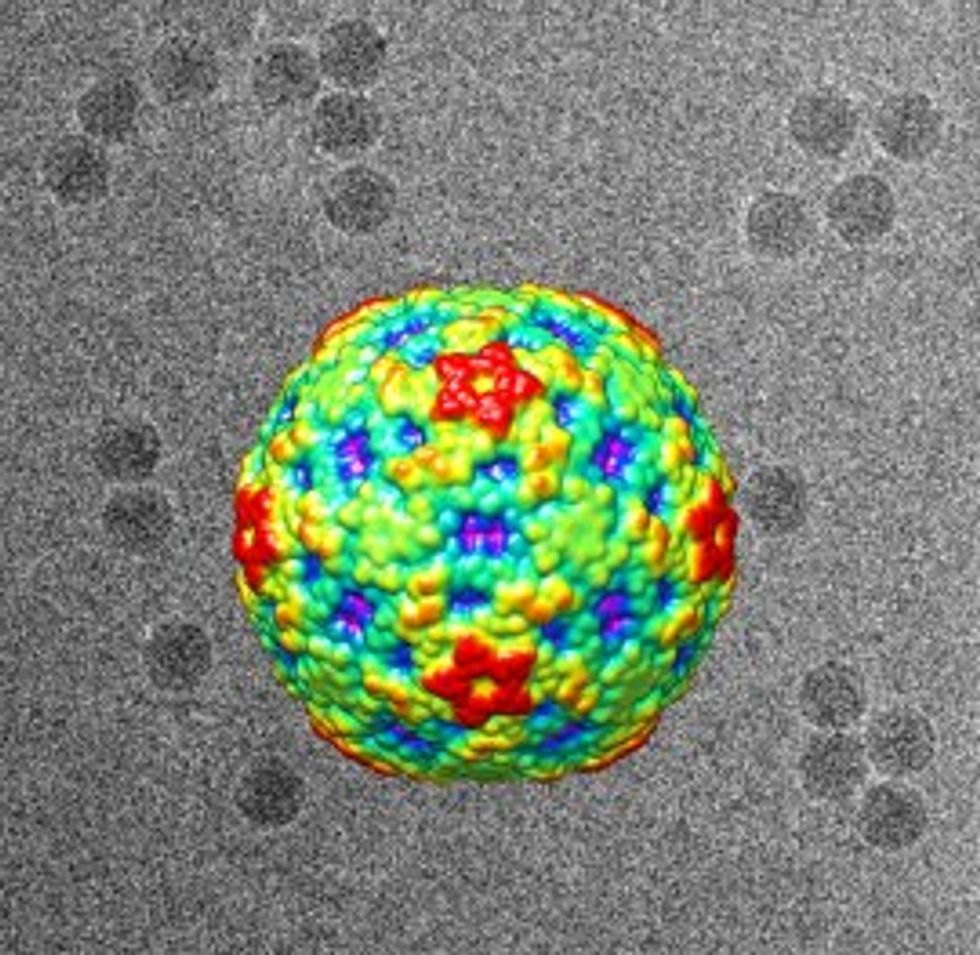 Reconstruction of enterovirus D68 (Image credit: Yue Liu and Michael Rossmann, Purdue University)
Researchers from the University of California, San Francisco, announced Monday that they found enterovirus D68 in half of the children from California and Colorado diagnosed between 2012 and 2014 with acute flaccid myelitis.
There was a strong outbreak of the respiratory illness in 2014 with 49 states and the District of Columbia reporting cases that totaled more than 1,100. Fourteen people with EV-68 died. Most of these cases involved children and the Centers for Disease Control and prevention noted that it's likely millions more had a mild case of the virus but didn't seek medical treatment. The most common symptoms include a runny nose, sneezing, coughing and body and muscle aches.
The study published by UCSF in the Lancet Infectious Diseases journal strengthens the connection between the virus and the symptoms of muscle weakness and paralysis seen in some patients, a news release stated. The scientists checked for other infectious agents that could have caused these symptoms and didn't find any.
"This suggests that it's not only the virus, but also patients' individual biology that determines what disease they may present with," Dr. Charles Chiu, an associate professor of laboratory medicine and director of UCSF-Abbott Viral Diagnostics and Discovery Center, said in a statement. "Given that none of the children have fully recovered, we urgently need to continue investigating this new strain of EV-68 and its potential to cause acute flaccid myelitis."
According to the study, 80 percent of children reported having upper respiratory problems about a week before they experienced acute flaccid myelitis. Because samples for testing were taken more than a week after the children exhibited upper respiratory infections, the researchers said it was harder to find EV-68.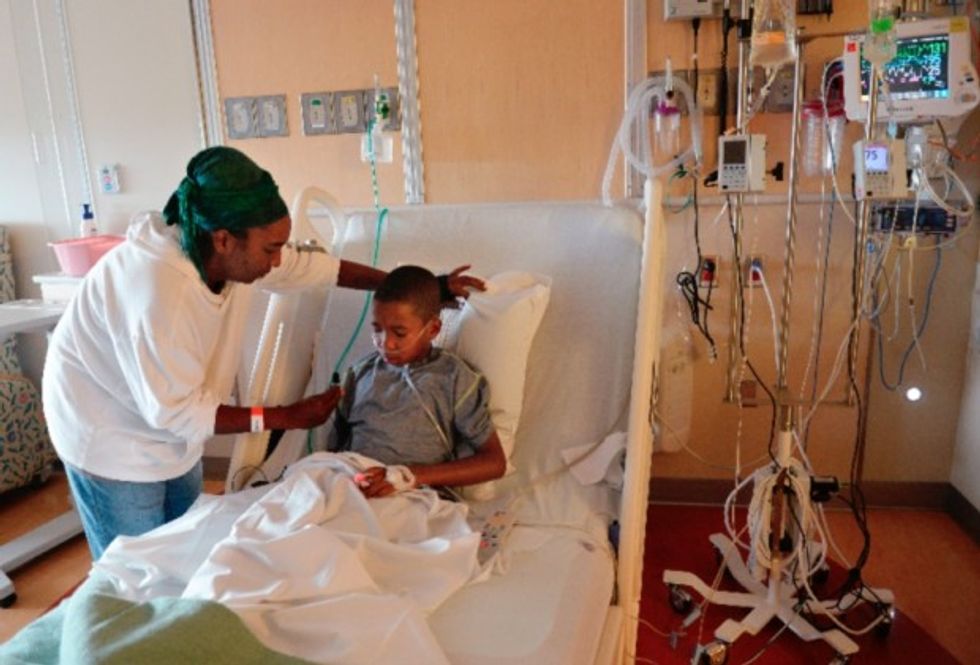 In this Monday, Sept. 8, 2014 photo, Melissa Lewis, of Denver, helps her son, Jayden Broadway, 9, as he coughs in his bed at the Children's Hospital Colorado in Aurora, Colo. He was treated for the enterovirus 68 and released, but his asthma made the illness more difficult to fight. (AP/The Denver Post, Cyrus McCrimmon)
"The lack of detectable virus in cerebral spinal fluid could also mean that the neurological symptoms are coming from an aberrant immune response to recent EV-68 infection and not because the virus is directly invading neurons," Chiu said.
EV-68 infections are most common in the summer and fall. There are no specific treatments for the virus but the symptoms can be managed. According to the CDC, severe cases may require hospitalization.
Chiu told the Washington Post this strain is "starting to look more like polio unfortunately where the paralysis appears to be permanent or semi-permanent. This is why there is such an urgency for more research to investigate this."
Watch this report about the study: