He worked tirelessly to keep a premature baby alive.
Thirty years later, that baby would return the favor.
KTLA-TV reported Sunday on the reunion of paramedic Chris Trokey and Dr. Michael Shannon, brought together in support of a childhood cancer research fundraiser — years after each man had helped save the other's life.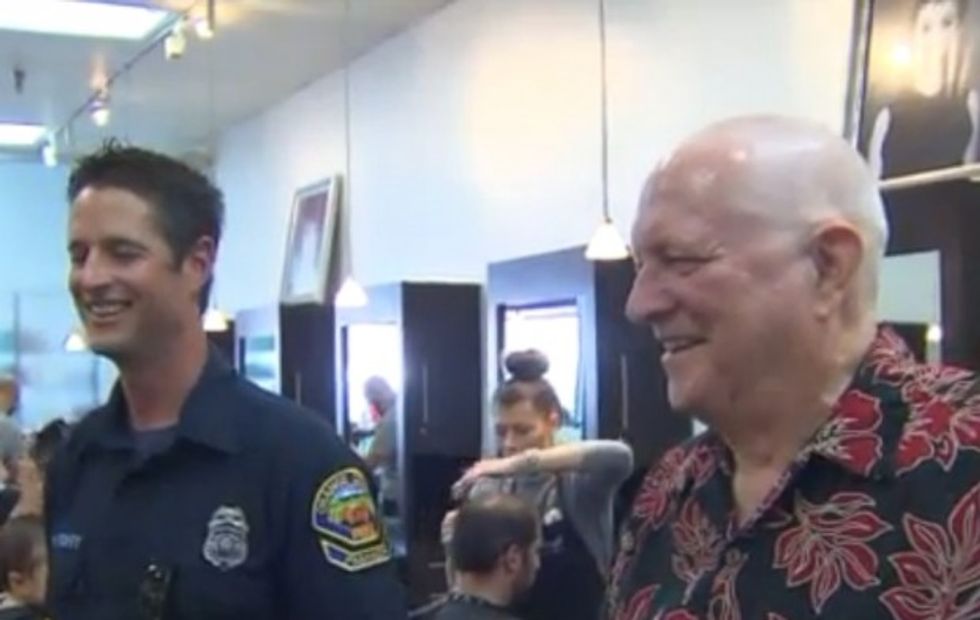 Chris Trokey and Dr. Michael Shannon. (Image via KTLA-TV)
On March 29, 2011, Shannon's SUV was struck by a truck, and by the time first responders arrived, Shannon's vehicle was ablaze and the pediatrician had to be extracted with the Jaws of Life.
Among those who saved Shannon's life was Trokey, an Orange County paramedic who reacted with shock when he learned the name of the man he'd rescued.
"I didn't know about until I went to the hospital and started talking about it, Dr. Shannon. And I was like, 'Oh my gosh, Dr. Shannon?'" Trokey told KTLA. "That's when I found out."
Shannon had saved Trokey's life 30 years prior, when Trokey had been born prematurely and weighed just 3.2 pounds; Shannon stayed up through the night with the infant as he stabilized.
Shannon was grateful for Trokey's aid on the day of his crash.
"It's amazing to watch them all grow up, but to have one come back in your life, on a day you really need it, that's really incredible," Shannon said.
Now the two men are fast friends — and Shannon is the pediatrician for Trokey's son.
Watch KTLA's report below:
—
Follow Zach Noble (@thezachnoble) on Twitter