Her Tumblr page spells it out for all to see: "I'm Siobhan Reece, 17, and there's not a boy on this earth worthy of me."
With that much swagger going for the North Carolina high schooler, it's not too surprising that after receiving a rejection letter from Duke University, she got on Tumblr and posted a humorous response that's going viral.
A rejection of Duke's rejection letter: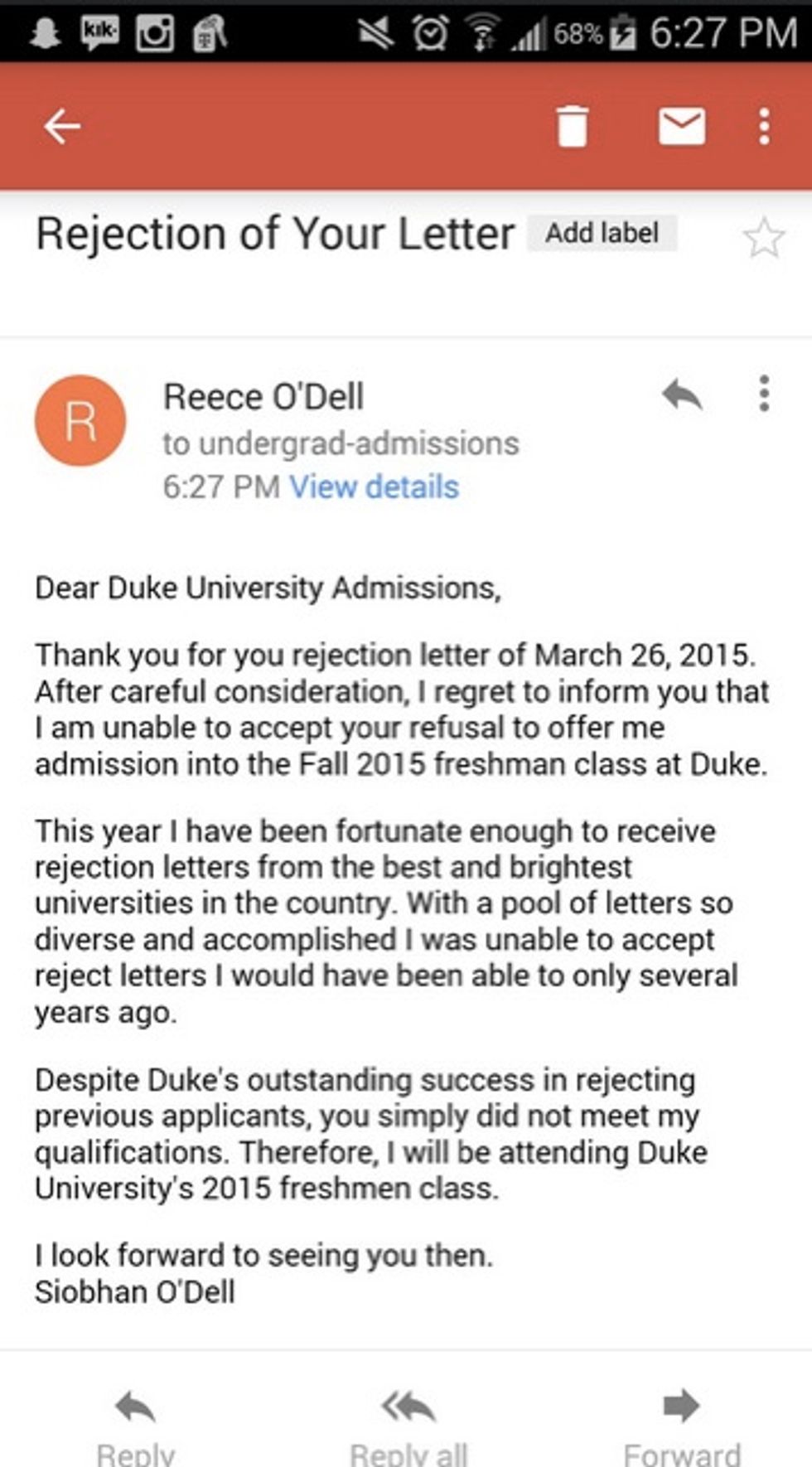 Image source: Tumblr
O'Dell apparently used the same format and wording as Duke's rejection letter to tell officials on the Durham campus that their efforts to say no "simply did not meet my qualifications."
"After careful consideration, I regret to inform you that I am unable to accept your refusal to offer me admission into the Fall 2015 freshman class at Duke," O'Dell wrote, adding that she would be attending classes there after all.
O'Dell has since gained notoriety as the subject of news clips and articles — including a story for Seventeen magazine.
Her reaction?

Image source: Tumblr
Not that everybody is gushing over her tongue-in-cheek letter back to Duke. Apparently O'Dell's principal is not a fan:

Image source: Tumblr
But others couldn't be happier:

Image source: Tumblr

Image source: Tumblr
So where will O'Dell attend college come fall? She indicated on Tumblr that her destination is the University of Southern California.
(H/T: The Huffington Post)
—
Follow Dave Urbanski (@DaveVUrbanski) on Twitter