Brian Flemming recently made headlines after removing his shirt on camera. Not long ago he weighed 625 pounds, and after losing nearly 400, he said he is carrying around more than 30 pounds of excess skin.
"This is a very difficult thing for me to do, but I wanted to finally share this," he said, showing what can happen with extreme weight loss.
Flemming appeared on Glenn Beck's radio program Wednesday to share what motivated him to lose the weight, saying a conversation with a woman struggling with her own health changed his life.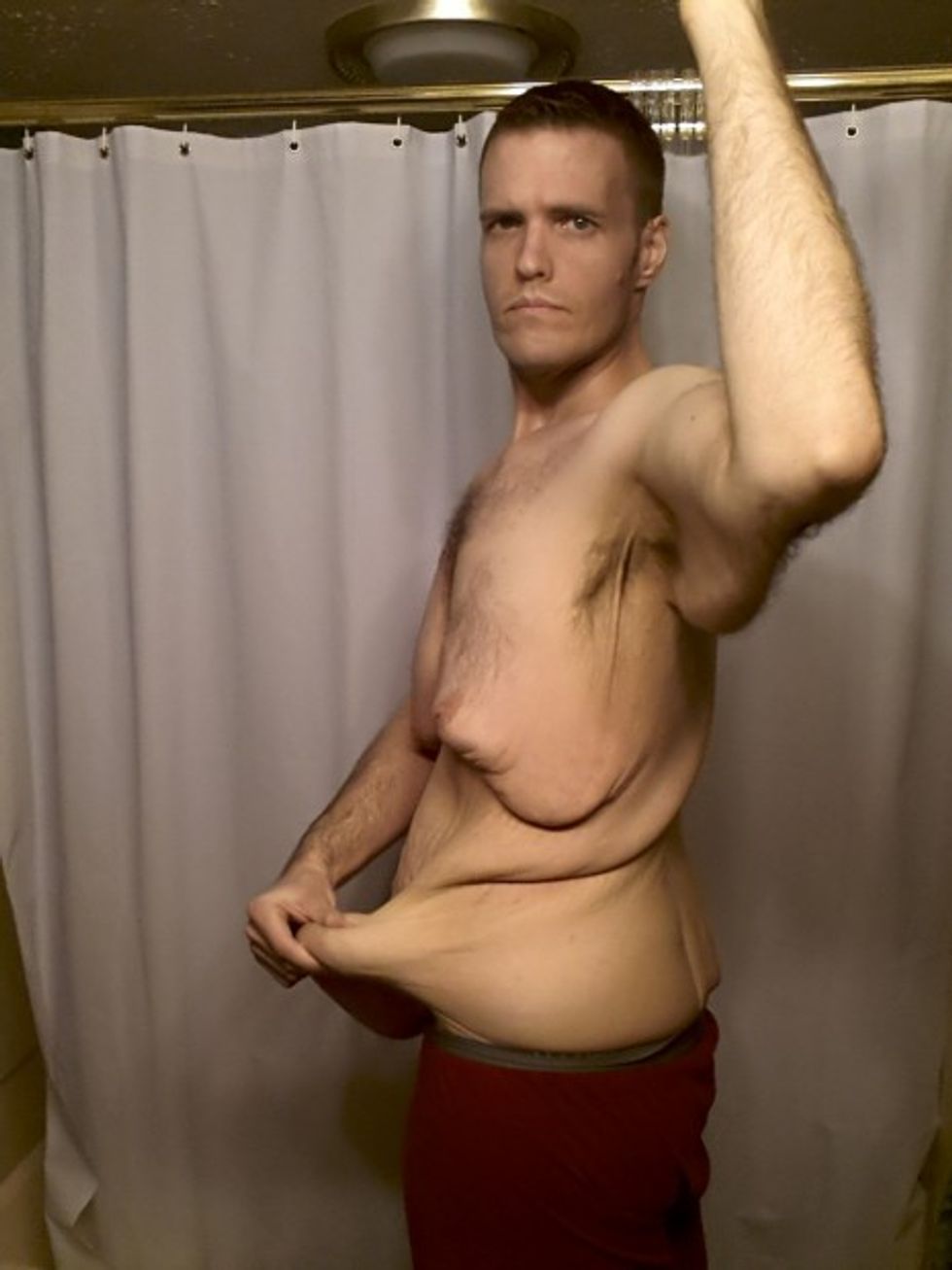 Image source: Facebook
"I was depressed. I was eating nothing but fast food," he said. "I was eating probably over 7,000 calories per day at my heaviest weight."
Flemming said he was also playing video games at the time, and he "completely randomly got matched up with a woman in London, England." He told her about his struggle with his weight and depression, and admitted that he was "expecting some sympathy."
"I got quite the opposite," he said with a laugh. "She kicked my butt. She basically told me I was throwing my life away and kind of put things into perspective for me. I found out at the time that she has myotonic dystrophy. It's a form of muscular dystrophy. And she has to stay very fit and very healthy to keep her symptoms at bay. So she saw someone like me throwing my life away, and she just wouldn't have it."
"Holy cow. What a Godsend she was," Beck remarked. "Have you two met?"
"Yes, we have actually," Flemming responded. "I went over to meet her in London, England. It was the first time I had flown overseas. I went over and spent Christmas and New Year's with her the past two Decembers in a row. And we're best of friends. We're very, very close."
Flemming said he came to realize that "there are thousands of people out there that are fighting for their lives, people that don't take their life for granted, and then there's me. I'm thirty years old. I'm just throwing everything away."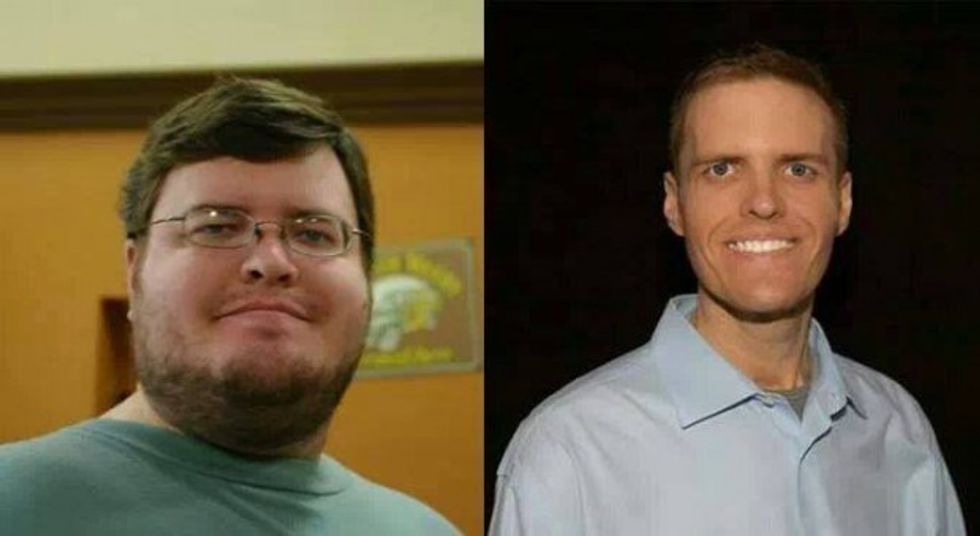 Image via GoFundMe
Flemming said he had been drinking a fifth of vodka every night, but in October 2012, he quit drinking cold turkey. The weight "just started pouring off." As he saw his health improving, he started cutting back on fast food too.
"I started gradually taking things out of my diet that were unhealthy," he said. "The weight came off pretty rapidly. The first three months, I lost a pound a day. So I lost nearly 100 pounds in three months."
Flemming also began working out for five minutes a day, walking in place in front of the television. Slowly he would add one minute, and then another, until he was able to actually start running. He recently ran his first half-marathon.
"After losing all that weight, I have about 30 to 40 pounds of excess skin that is left over," he explained. "And I'm at a point where I'm so active and I'm eating so healthy, I really am not going to lose any more weight. ... And this excess skin has given me back problems. It's just preventing me from doing a lot of things that I love doing now."
Flemming said it costs more than $20,000 to have surgery to remove the excess skin, and a friend of his recently started a GoFundMe page to raise money for the surgery.
"We're completely blown away. Jackie and I have been just unbelievably grateful for everybody's support," he said. "I think we're now over $18,000. The surgery is quoted at $22,000. So we're almost there."
"I would guess you will have necessary amount soon," Beck's co-host Pat Gray said.
[mlbvideo content_id=58754483]
The full episode of The Glenn Beck Program, along with many other live-streaming shows and thousands of hours of on-demand content, is available on just about any digital device. Click here to watch every Glenn Beck episode from the past 30 days for just $1!