BERLIN (AP) -- The co-pilot of Germanwings Flight 9525 appears to have researched suicide methods and cockpit door security in the days before he flew the plane into the French Alps, killing 150 people, German prosecutors said Thursday.
Duesseldorf prosecutors said investigators found a tablet computer at co-pilot Andreas Lubitz's apartment in Duesseldorf and were able to reconstruct his computer searches from March 16 to March 23.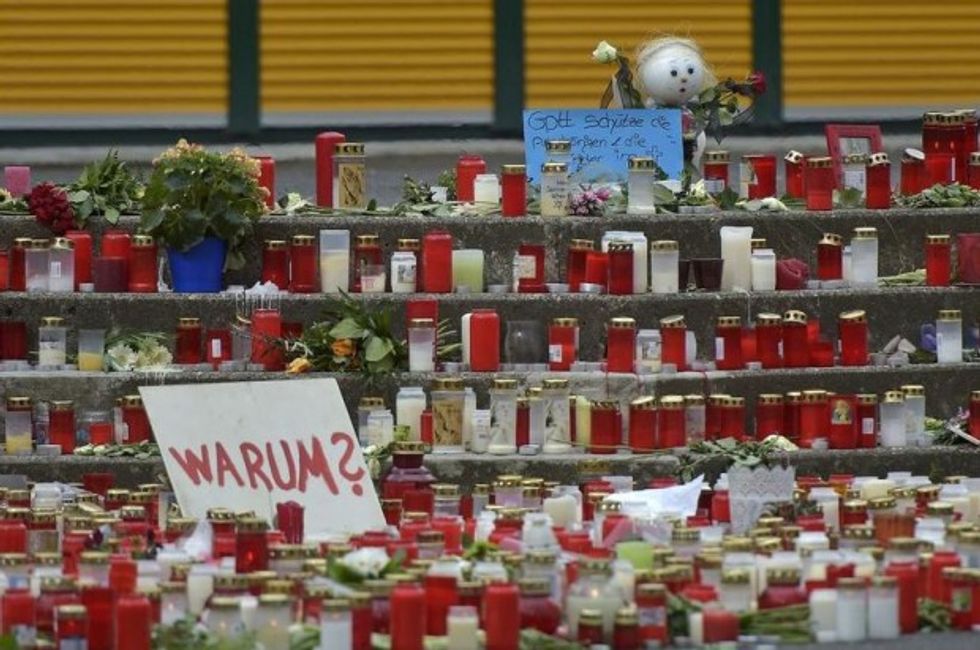 AP Photo/Martin Meissner
Based on information from the cockpit voice recorder, Investigators believe the 27-year-old Lubitz locked his captain out of the A320's cockpit on March 24 and deliberately crashed the plane, killing everyone on board.
Prosecutors' spokesman Ralf Herrenbrueck said in a statement that Lubitz's search terms included medical treatment and suicide methods. On at least one day, the co-pilot looked at search terms involving cockpit doors and their security methods.
"(He) concerned himself on one hand with medical treatment methods, on the other hand with types and ways of going about a suicide," Herrenbrueck said. "In addition, on at least one day (Lubitz) concerned himself with search terms about cockpit doors and their security precautions."
German prosecutors said personal correspondence and search terms on the tablet, whose browser memory had not been erased, "support the conclusion that the machine was used by the co-pilot in the relevant period.
French prosecutors, meanwhile, said the second black box from the Germanwings jet crash had been found - the data recorder that contains readings for nearly every instrument on the plane.
Investigators were also examining cellphones found in the debris of the jet crash for clues about what happened. A French reporter who says he saw such cellphone video described the excruciating sound of "screaming and screaming" as the plane flew full-speed into a mountain.
No video or audio from the cellphones of the 150 people aboard the plane who were killed in the March 24 crash has been released publicly. On Thursday, Lt. Col. Jean-Marc Menichini told The AP that search teams have found cellphones, but they haven't been thoroughly examined yet. He would not elaborate.
Questions persist about journalist Frederic Helbert's reports in the French magazine Paris-Match and in the German tabloid Bild this week about the video that he says he saw. Helbert vigorously defended his reports in an interview Thursday with The Associated Press.
Special mountain troops continued searching the area Thursday for personal belongings and the second black box flight recorder.
Helbert said he viewed the video thanks to an intermediary close to the investigation, but does not have a copy himself. The publications chose not to release the video, he said, "because it had no value regarding the investigation but it could have been something terrible for families."
The video was shot from the back of the plane, he said, so "You cannot see their faces, but you can hear them screaming and screaming."
"No one is moving or getting up," he told the AP in Paris. "What was awful, what is imprinted in my memory, is the sound."
"People understand something terrible is going to happen," he said.
Germanwings, meanwhile, said Thursday was unaware that Lubitz had suffered from depression during his pilot training. German airline Lufthansa confirmed Tuesday that it knew six years ago that Lubitz had suffered from an episode of "severe depression" before he finished his flight training.
"We didn't know this," said Vanessa Torres, a spokeswoman for Lufthansa subsidiary Germanwings, which hired Lubitz in September 2013.
She couldn't explain why Germanwings wasn't aware of the depression when its parent company Lufthansa was.
Germany also announced the creation of an expert task force to examine what went wrong in the Germanwings crash and consider whether changes are needed to cockpit doors or pilot procedures for passing medicals. It will also discuss the question of recognizing psychological problems.
Any conclusions will be shared with international air safety organizations.
France's air accident investigation agency has already said it will examine cockpit entry and psychological screening procedures.