The obituary for a Jacksonville, Florida, woman doesn't follow the expected format, and, perhaps after reading it, you'll realize that neither did the woman who penned it.
The obituary for Emily Debrayda Phillips is a more than 1,000-word, touching recollection of life. Originally published in the Florida Times-Union on Tuesday, it is now going viral with people who read it saying they wish they could have known this woman.
"It pains me to admit it, but apparently, I have passed away," Phillips began. "Everyone told me it would happen one day but that's simply not something I wanted to hear, much less experience."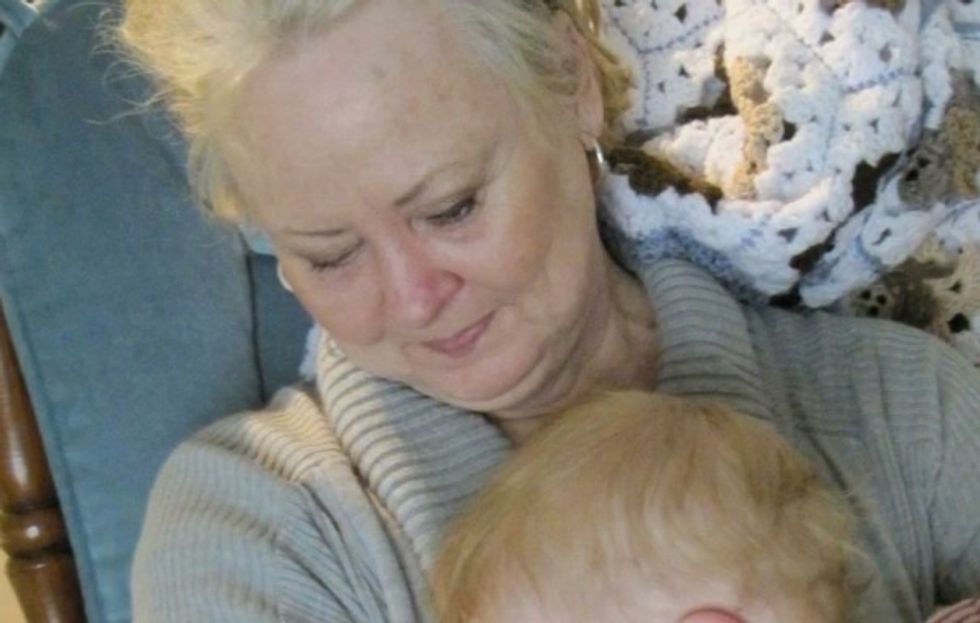 Emily Phillips was diagnosed with pancreatic cancer in February and died on March 25 at 69 years old. (Image source: WJXX-TV)
"So many things in my life seemed of little significance at the time they happened but then took on a greater importance as I got older. The memories I'm taking with me now are so precious and have more value than all the gold and silver in my jewelry box," the woman born Feb.  9, 1946, and died on March 25 wrote.
The poignantly written letter records some of her simplest of memories: twirling a baton in the Miss North Carolina Pageant, the grade school teachers who influenced her to choose it as a profession herself, tearing up her friend Mary Ann's paper dolls, etc.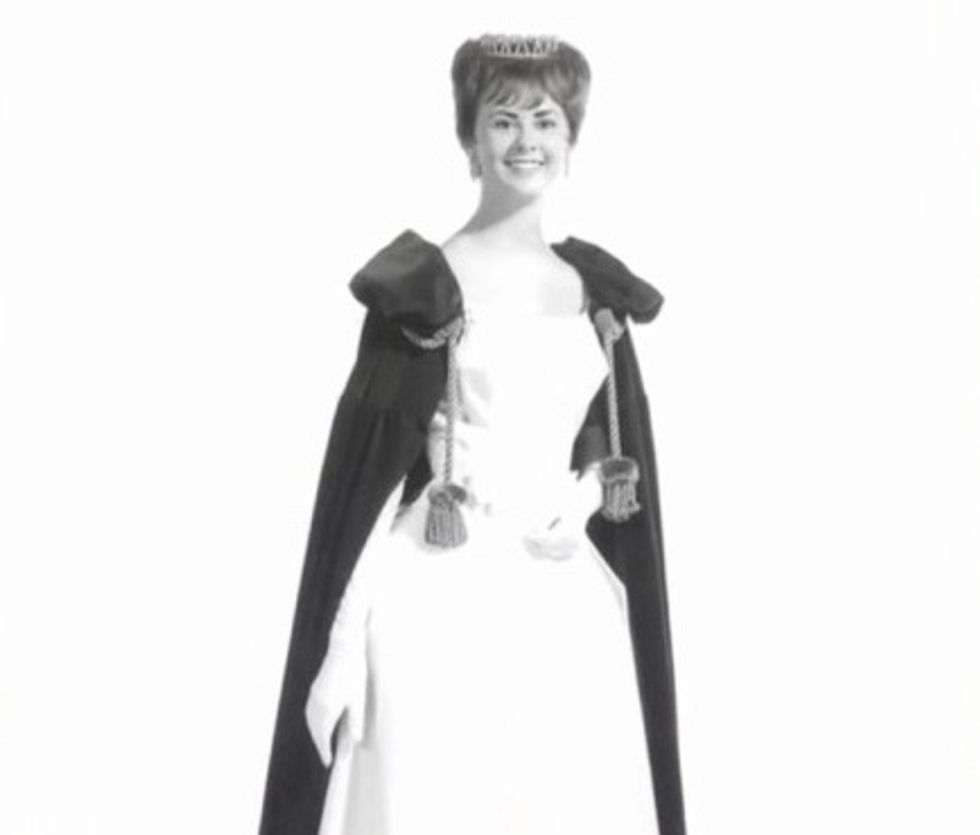 Phillips left behind a letter that was published as her obituary in a binder called "Emily's Death Journal." (Image source: WJXX-TV)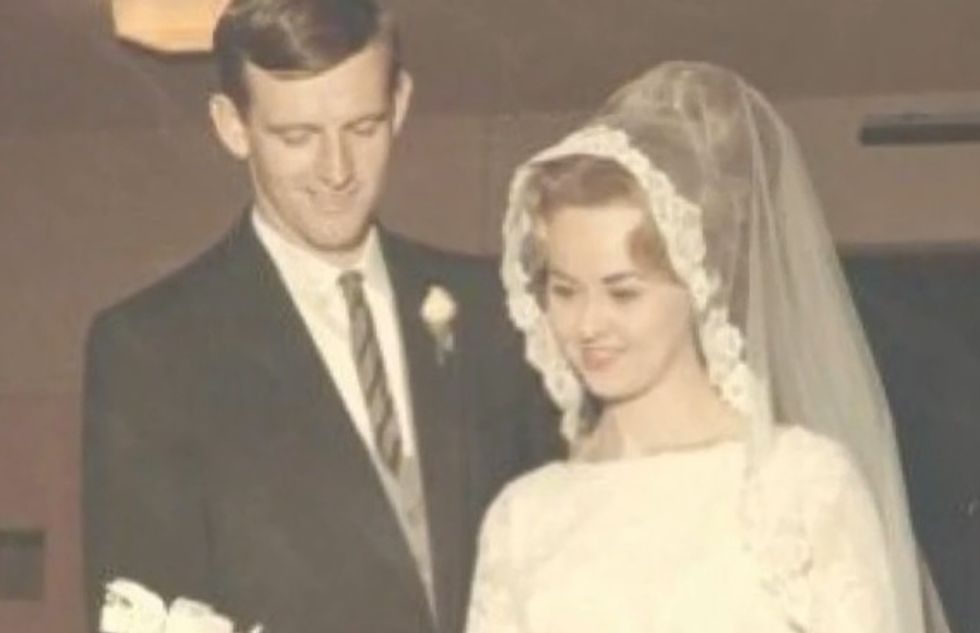 The obituary has started going viral on the Web. (Image source: WJXX-TV)
"So…I was born; I blinked; and it was over," the woman known as Nana Banana to her grandchildren continued. "No buildings named after me; no monuments erected in my honor. But I DID have the chance to know and love each and every friend as well as all my family members. How much more blessed can a person be?
"So in the end, remember…do your best, follow your arrow, and make something amazing out of your life. Oh, and never stop smiling.
"If you want to, you can look for me in the evening sunset or with the earliest spring daffodils or amongst the flitting and fluttering butterflies. You know I'll be there in one form or another. Of course that will probably comfort some while antagonizing others, but you know me…it's what I do.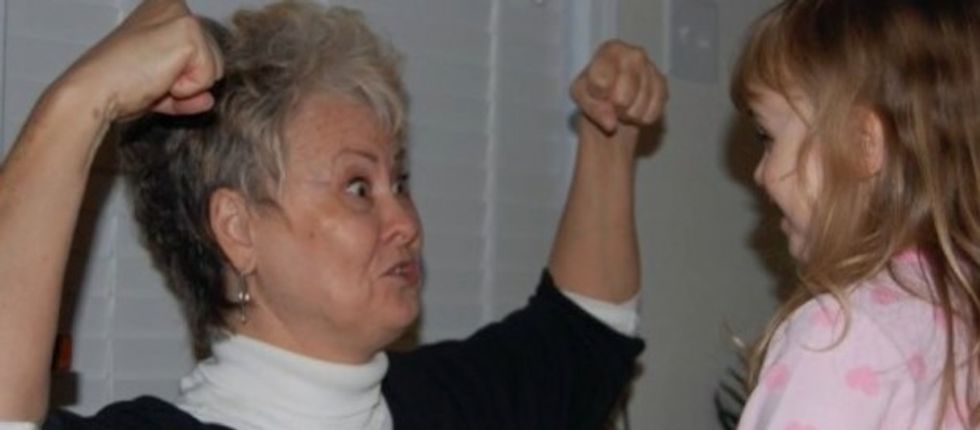 Image source: WJXX-TV
"I'll leave you with this…please don't cry because I'm gone; instead be happy that I was here. (Or maybe you can cry a little bit. After all, I have passed away).
"Today I am happy and I am dancing. Probably naked," she finished.
The obituary was posted on Reddit where it has started going viral.
"I thought that was going to be a long, tedious read. It was neither," the Redditor going by dilligaf wrote. "Kinda put a lump in my throat and made me wish I'd known her. Good lesson though — life is all too fleeting.""
Jeez not sure why but that made me ugly cry," 
heaven1ee added. "
Such a great woman that I will never know. I was thinking about my mom. I wouldn't know what to do if I lost her. She would write something like this. I'm gonna go call my mom."
According to WJXX-TV
, the 69-year-old was diagnosed with pancreatic cancer earlier this year. Phillips' daughter, Bonnie Upright, told the news station that her mother's obituary was among the instructions in "Emily's Death Notebook."
"I do find it surprising that she was able to work in the words 'hiney' and 'naked' in the obituary, that might have been a surprise. The fact that she did it, and she did it in context, is beautiful," Upright told WJXX.
To Upright, the fact that her mom "won the Internet" over with her obituary is "proof" that her mother is the best.
"She was a wonderful mother, a terrific grandmother, and a great sister, and aunt, and wife and all of those things that you hear. But she was a person," Upright told WJXX. "She was an individual, and I think sometimes in life we all get caught up in our roles day to day. So, I just think it's wonderful she was was able to tell her story in her words, in a really impactful, special way."
Watch the news station's report:
Read Phillips' full obituary in her own words.
This isn't the only interesting obituary we've seen over the years. Check out some others here, here, here and here.