You may never want to climb up 30 stories on a vertical rock face, let alone have the mental stamina or physical technique to do so. But don't worry, you can get the first-person experience — heavy breathing and all — in a new video.
Wearing GoPro cameras, Laurene Sibue and Xavier Gaboriaud went up the more than 300-foot "Monolithe de Sardieres" in Savoie, France. Drones equipped with cameras also captured the ascent from different angles.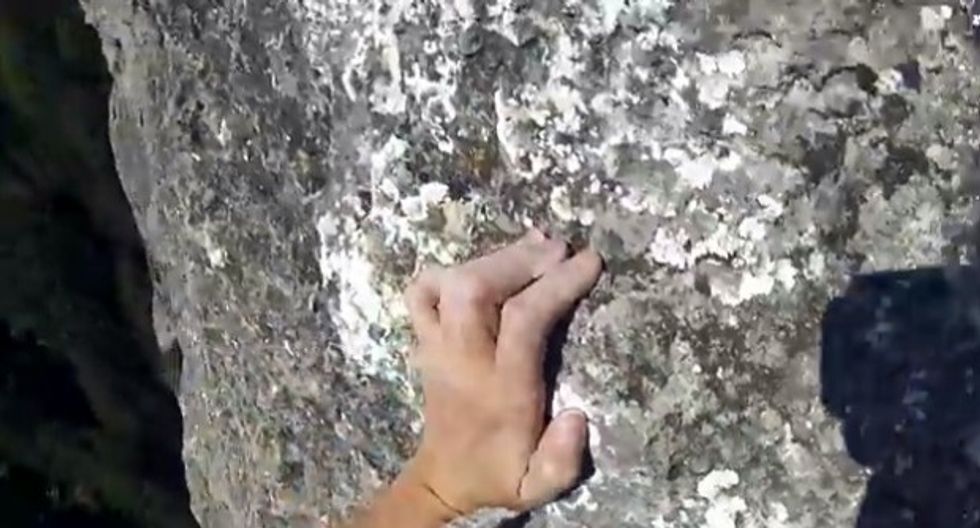 Image source: YouTube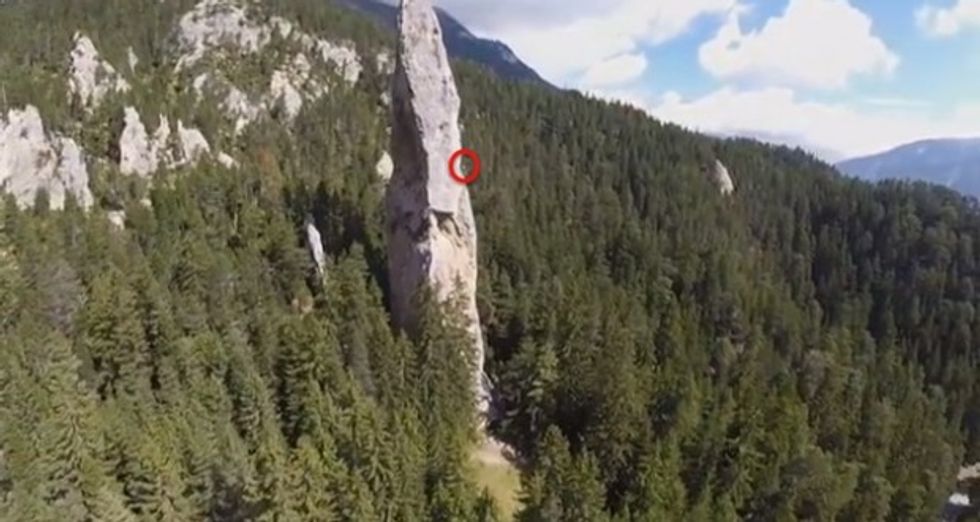 Image source: YouTube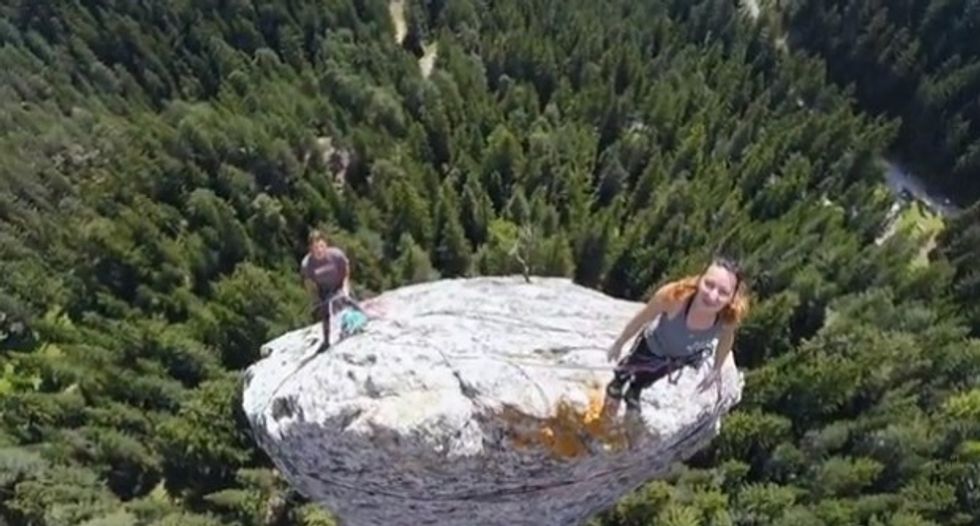 Image source: YouTube
Check it out:
According to Vanoise National Park's website, the monolith is formed by a "a composite rock of sedimentary origin progressively exposed by erosion."
The only thing that could have made this video better, as commenter Rob Johnson said, was if they took the next step: "Base jump off it!" Wearing wingsuits, of course.