With the score tied 0-0, English women's soccer club Notts County was awarded a free kick against Arsenal. Laura Bassett set up the ball and got ready to approach it.
But just as she was ready to kick the ball, her teammate flinched, causing Bassett to stop in her tracks and start arguing with her fellow Magpie about what was happening. But it was all part of the plan.
See, the argument was just enough of a diversion to cache the Arsenal defenders off guard, allowing the other player to sneak a pass to Ellen White, who put it through the back of the net.
Clever.
"Beautifully worked! Fantastically finished!" the announcer screamed.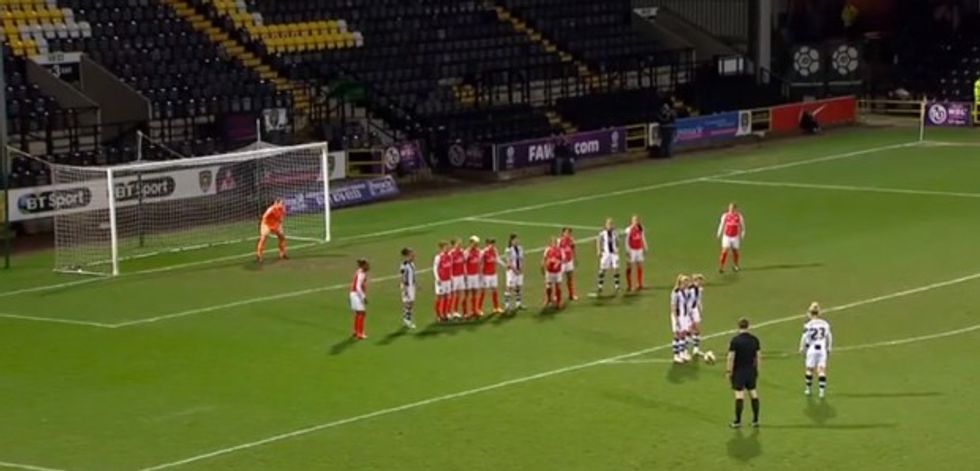 (Source: YouTube)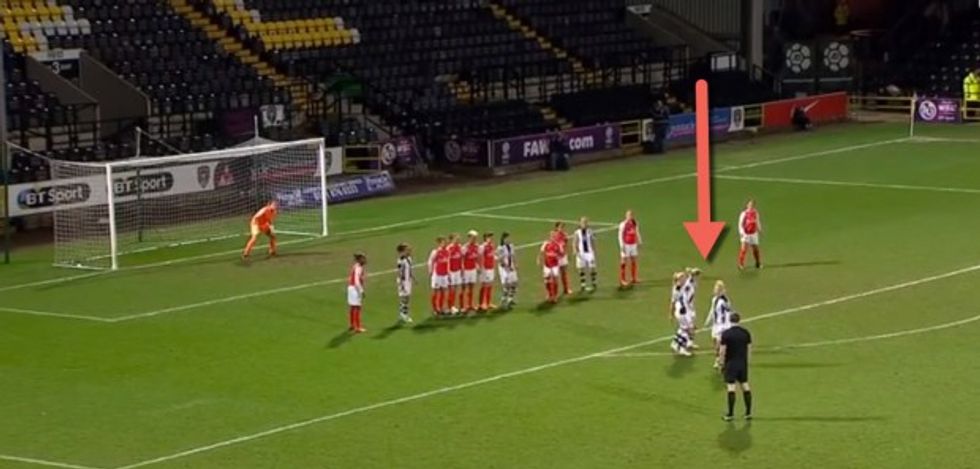 (Source: YouTube)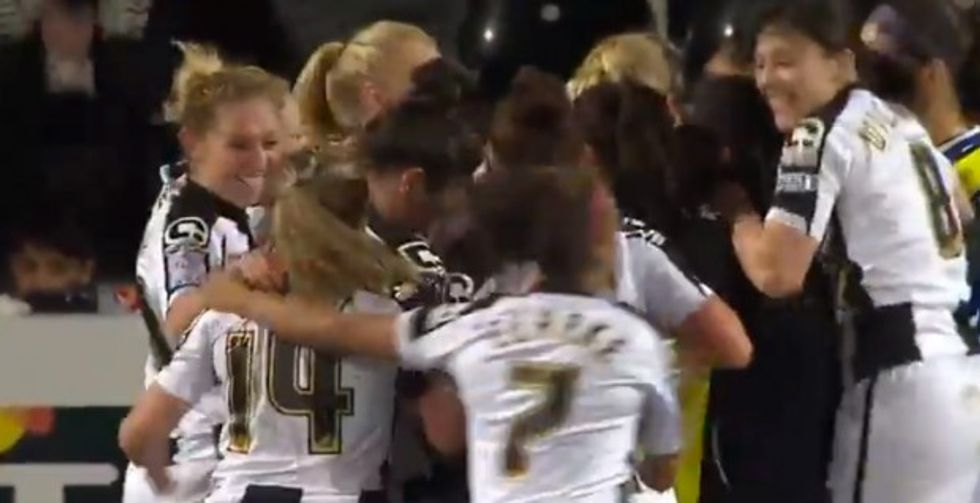 (Source: YouTube)
Watch the perfectly-executed trickeration below:
The game ended in a 1-1 draw.
(H/T: Deadspin)