TEHRAN, Iran (AP) — A senior Iranian sports official says the country's authorities have partially lifted a ban on women attending men's sports matches.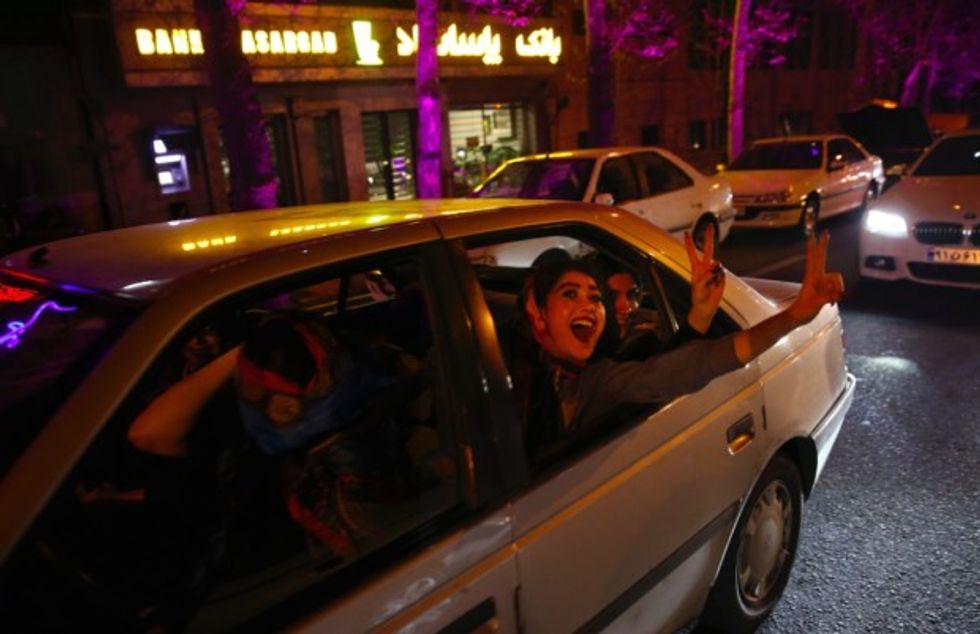 Iranian women cheer and flash the victory sign from their car while celebrating on a street in northern Tehran, Iran, Thursday, April 2, 2015, after Iran's nuclear agreement with world powers in Lausanne, Switzerland. Iranian sports officials said Saturday the ban on women attending men's sport matches had been partially lifted. (AP Photo/Vahid Salemi)
Deputy Sports Minister Abdolhamid Ahmadi is quoted by the official IRNA news agency Saturday as saying that Iran's State Security Council has approved a plan by his ministry to allow women and families to attend some sports events. Ahmadi cautioned that not all matches or stadiums would allow women, but did not elaborate.
The announcement comes after FIFA President Sepp Blatter urged Iran earlier this year to end the ban on women watching football in stadiums. Women have been banned from attending men's sports matches since the 1979 revolution that brought hard-line Islamic clerics to power. However, Iran has allowed foreign women to attend matches of their national teams.