SAN DIEGO (TheBlaze/AP) — Officials say a 62-year-old man holding a fish he caught on a boat in a San Diego bay was pulled overboard and under water by a sea lion over the weekend.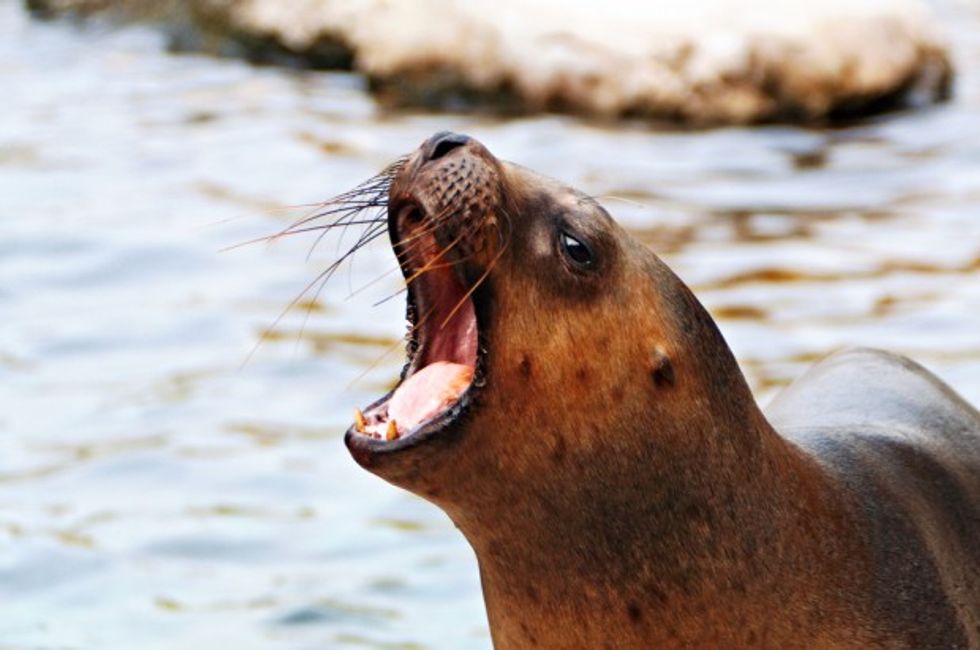 Photo credit: Shutterstock
San Diego lifeguards told the Los Angeles Times that the man was posing for a photo with the fish when the sea lion, apparently attempting to get the fish, bit the man's arm instead and pulled him to the bottom of the 20 feet of water in Mission Bay. After about 20 seconds, he was let go and rose to the surface.
San Diego Fire-Rescue spokesman Capt. Joe Amador said in a report by U-T San Diego that the animal lunged over a railing on the boat and latched onto his hand and the fish around 4 p.m. Sunday.
He said the man had cuts on his hands and feet and was taken to a hospital in an ambulance.
"Normally, they would just leave when you walked up to them," Erik Kopp, a local boater who told KSWB-TV that sea lions have become more aggressive, said. "Now, they're actually turning and chasing you when you try to get on your boat. At night, they make all kinds of noise — can't even sleep on your boat anymore."
Watch this report about the attack by the 300-pound sea lion:
—
This story has been updated to include more information.