A Frenchman went flying from his all-terrain vehicle when a deer jumped out right in front of him. When you see the video, you might be surprised that they both walked away from it.
Catching the whole thing on his helmet camera, the YouTube user going by Cyril Vancrombrug was speeding along in a field on his Yamaha 250 last month when out of the line of trees on his left leaped the deer.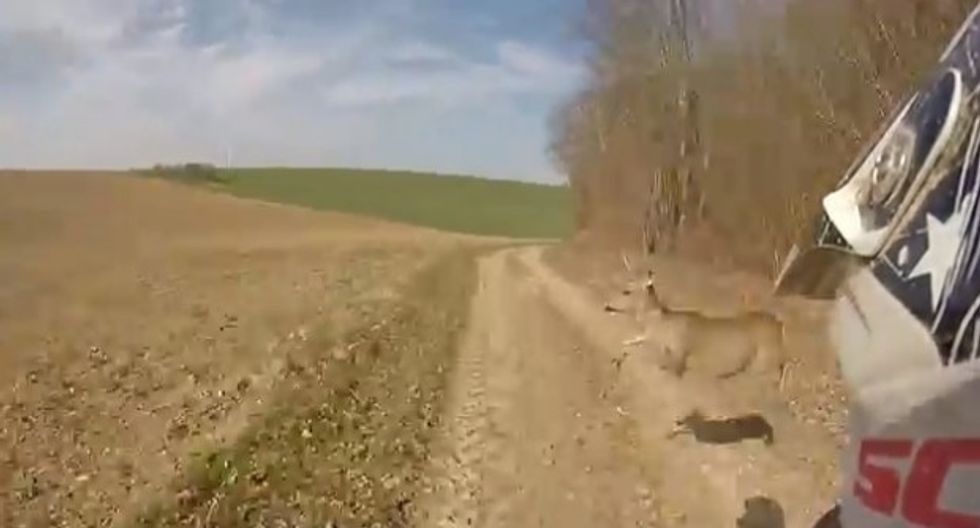 Image source: YouTube
Even though you know now the deer is coming, like a jack-in-the-box, we bet you'll still jump the moment it pops out:
The collision sent Vancrombrug airborne. The deer was knocked to the side but sprung back up and scampered off, apparently unharmed. Vancrobrug's ATV just kept it going for a while until it exhausted its momentum.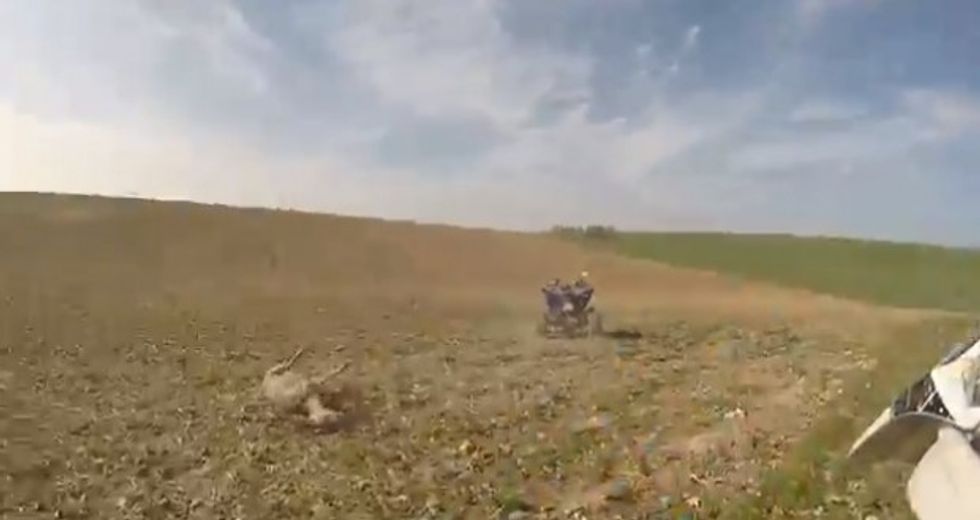 There's the deer before it got up and the runaway ATV. (Image source: YouTube)
Vancrombrug was able to walk afterward and retrieve his ATV, which eventually came to a stop a short distance away.
Check out these other harrowing deer crashes caught on camera here, here and here.