President Barack Obama on Tuesday used the White House Easter prayer breakfast to accuse some Christians of lacking love, then said he was "pulling back" from saying any more.
"On Easter, I do reflect that as a Christian, I am supposed to love," Obama said. "I have to say that sometimes, when I listen to less than loving expressions by Christians, I get concerned. But that's a topic for another day."
Some in the audience applauded, and laughed.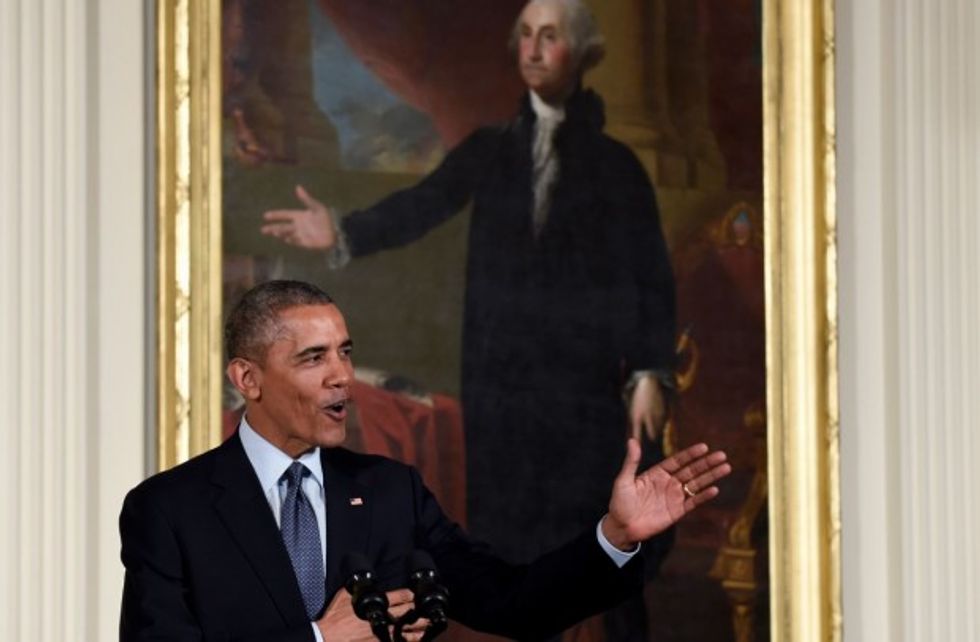 President Barack Obama speaks at an Easter Prayer Breakfast at the White House in Washington, Tuesday, April 7, 2015. (AP Photo/Susan Walsh)
"Where there is injustice," Obama said before he began to laugh and said, "I was about to be raw. I'm pulling it back."
"Where there is injustice, we defend the oppressed," he continued. "Where there is disagreement, we treat each other with compassion and respect. Where there are differences, we find strength in our common humanity, knowing that we are all children of God."
While he didn't get specific, Obama's comments come in the wake of controversial religious freedom laws passed in Indiana and Arkansas that critics, including the White House, charge discriminate against the LGBT population. Last week, White House spokesman Josh Earnest said the president found such laws "unthinkable."
Obama also quoted Pope Francis, who called for Christians to see God in all who are oppressed and discriminated against.
"Isn't it how Jesus lived? Isn't that how he loved? Embracing those that were different. Serving the marginalized. Humbling himself to the last," Obama said. "This is the example we are called to follow. To love him with all our hearts, mind and soul and to love our neighbors, all our neighbors, as ourselves."