A teacher at Foster High School in Richmond, Texas, is accused of handing out an unapproved, eight-page handout on "radical Islam" to students. The decision has resulted in backlash from the Council on American-Islamic Relations, parents and the school district.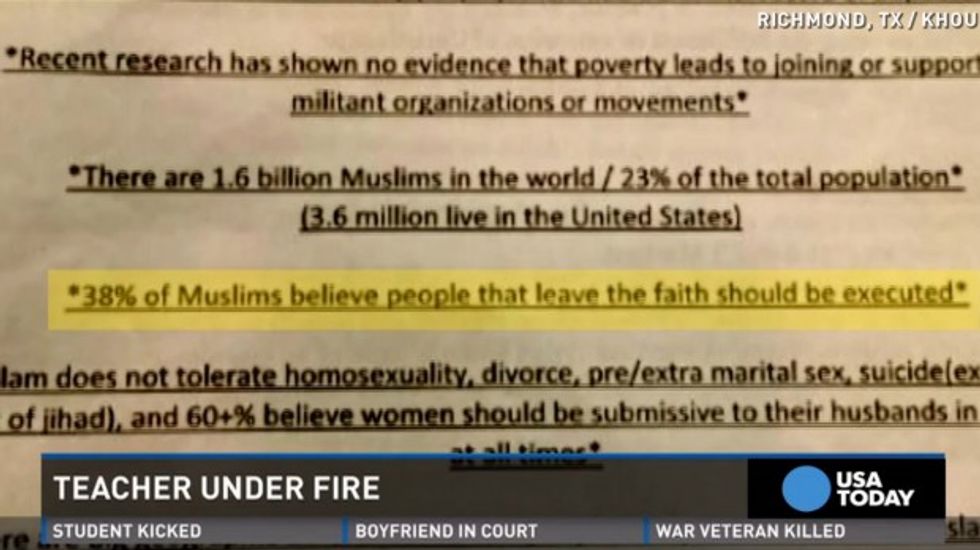 (Screengrab via KHOU-TV)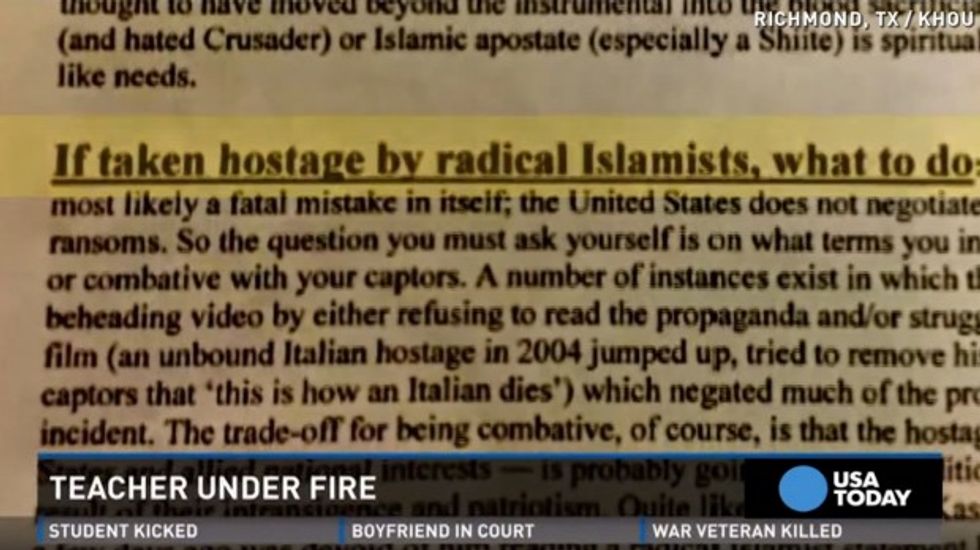 (Screengrab via KHOU-TV)
The handout, titled, "Islam/Radical Islam (Did You Know)," claims that "38 percent of Muslims believe people that leave the faith should be executed" and states that Islam doesn't "tolerate" homosexuality, divorce and other behavior.
Terms like "Sharia law" and "Jihad" are defined in the handout, which claims there are "an estimated 190-300 million 'radical Islam' followers." The teacher reportedly did not provide sourcing.
The eight-page handout also includes a section on "what to do" if taken hostage by radical Islamist.
One of the students in the class was reportedly Muslim and told her parents, who then contacted CAIR. The group then complained directly to officials at Foster High School.
In a statement to KHOU-TV, a spokesman for the Lamar Consolidated Independent School District said the district is "disappointed to learn one teacher made independent changes to a lesson plan, resulting in information being given that didn't follow subject matter, or state and local curriculum plans."
"Arbitrary curriculum decisions, which are clearly outside of the guidelines, won't be tolerated," the spokesman added.
The teacher will face "appropriate disciplinary measures," but it wasn't clear what that would be.
---