It was all smiles Wednesday morning as Philadelphia mayoral candidate Lynne Abraham attended a political forum, but the scene was anything but the night before when the 74-year-old collapsed onstage during a televised debate.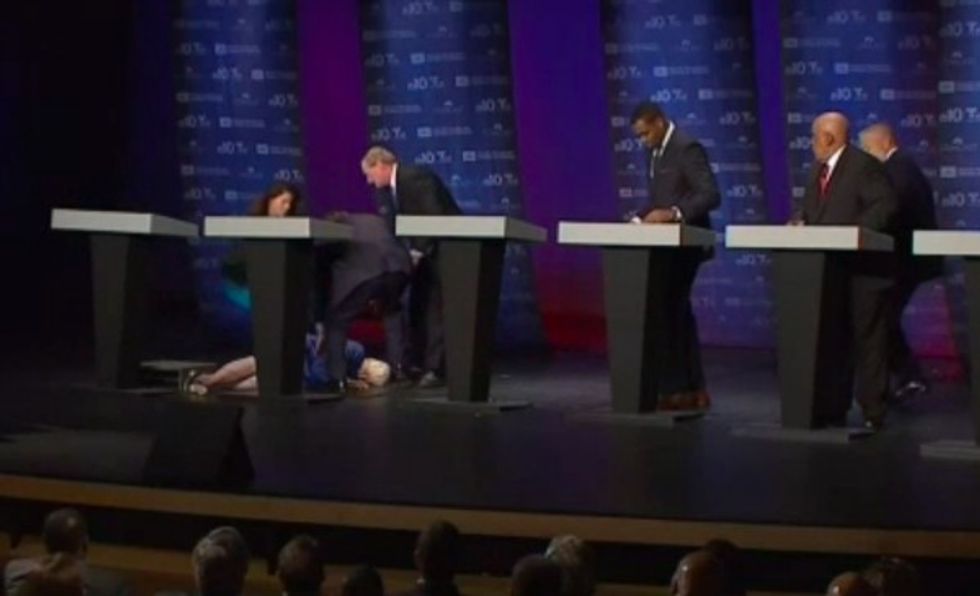 Image source: WCAU-TV
Gasps from the audience were audible as Abraham, a former district attorney for the city, was heard crumpling to the floor just 12 minutes into the debate with five other Democratic candidates. She was back on her feet within seconds after a handful of people came to her aid. A doctor checked her out, telling WCAU-TV she would be fine.
While Abraham didn't return to the stage, she spoke to the media shortly after the hourlong debate concluded.
"How'd you like my opening act?" she quipped to reporters.
"While I was just standing there, looking over ... the lights went out," Abraham said, adding that she believed her fainting spell was caused by a "sudden drop in blood pressure."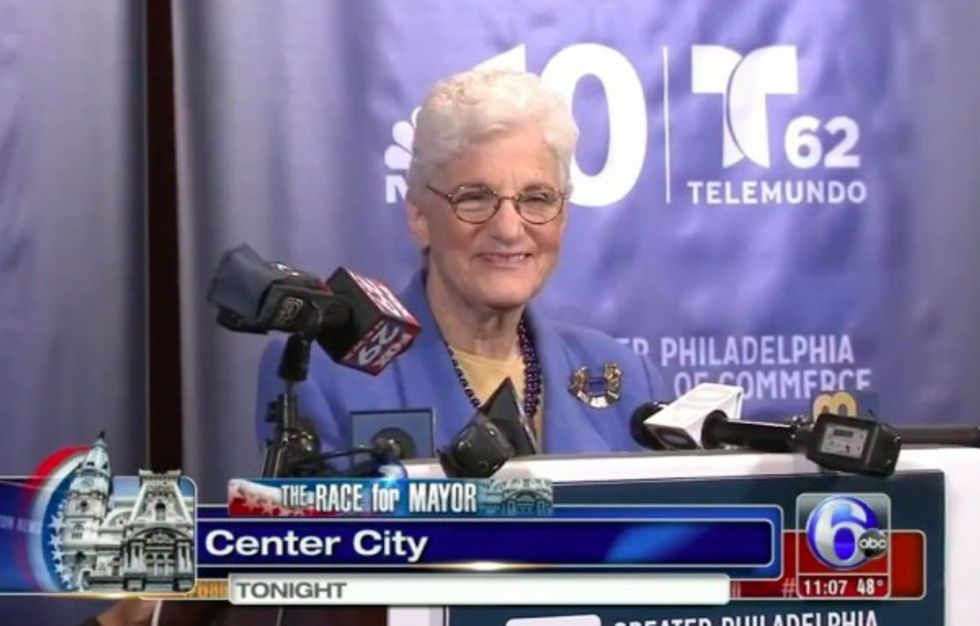 Abraham after her fainting spell. (Image source: WPVI-TV)
"It just happened at an inopportune time," Abraham added. "It's a little bit embarrassing but I fell gracefully. I didn't hurt anything. I'm fine."
While one Philadelphia writer questioned Abraham's ability to soldier on, WCAU reported that 54 percent of viewer poll participants indicated they'd likely vote for Abraham.
—
Follow Dave Urbanski (@DaveVUrbanski) on Twitter