A San Francisco reporter was covering another story this week when one unfolded right in front of him.
KPIX-TV's Mark Kelly and a photographer captured a fight between three teens and a 55-year-old woman.
"My photographer and I were just wrapping up a different story when just one block away we heard the screams," Kelly said, according to the news station.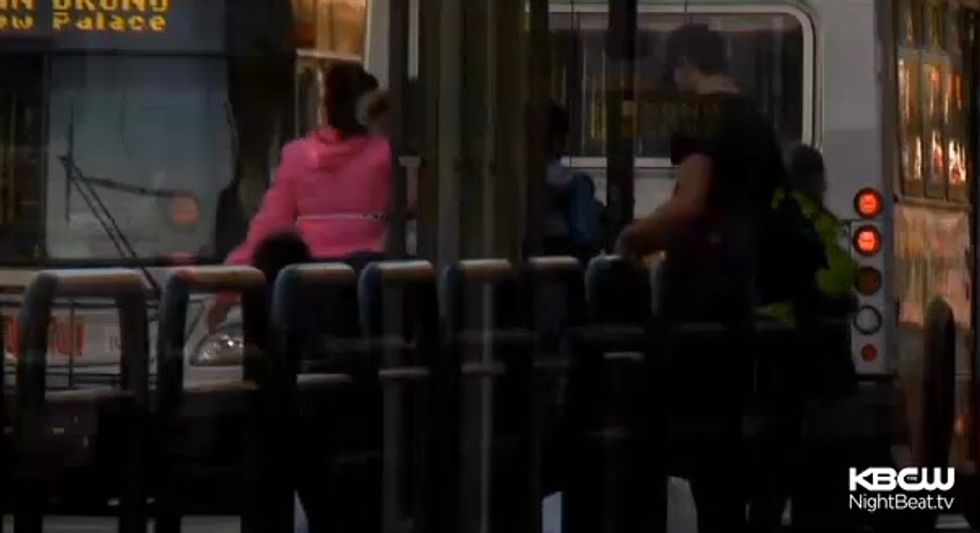 Three teens hit and kicked a 55-year-old woman after she reportedly told them to be quiet on a city bus. (Image source: KPIX-TV)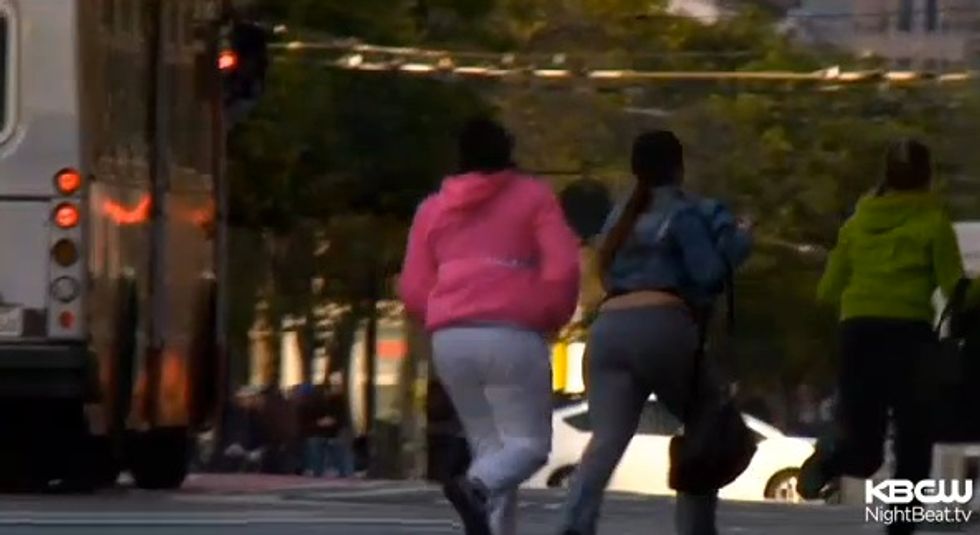 After KPIX caught a few minutes of the fight on camera, the girls took off. (Image source: KPIX-TV)
Kelly said he would later learn that the woman, who was not identified by name, had told the teenage girls to quiet down while they were riding a city bus. She then alleged that the girls followed her and proceeded to beat her up.
In the somewhat dark video captured by KPIX, the girls can be seen hitting the woman. KPIX reported that a man was trying to break up the fight.
Watch the footage in the news station's report:
Eventually, the teens ran away. The woman told KPIX she would be OK.