Glenn Beck on Thursday said that "here in the United States, we think we're free because we have a lot of stuff," but Americans can't be fooled by modern comforts into forgetting freedoms lost.
"We have slowly succumbed to all of the false government narratives," Beck said on his television program. "TSA patting us down like criminals at airports for national security purposes. The NSA treating us like criminals under surveillance, storing all of our emails, texts and phone calls to keep us safe. The right to life only applies if you're outside the womb, unless you're elderly, because now you face 'end of life care' pressures because you've already led a good life, maybe it's time to let someone else have a turn at medicine."
Beck said people have been prevented from giving the homeless food without a permit, and the crackdown on journalists and whistleblowers in recent years has been "unprecedented."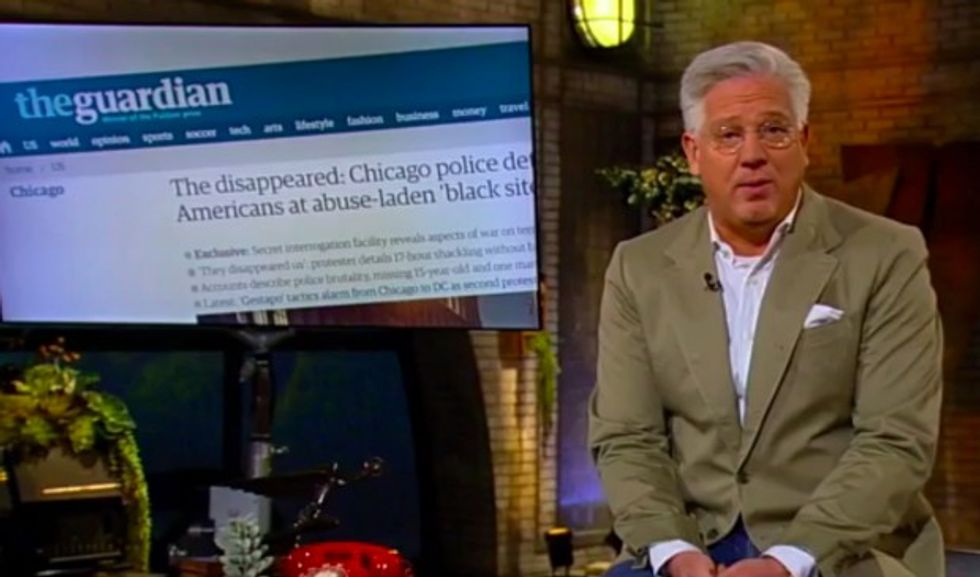 Glenn Beck speaks on his television program April 9, 2015. (Photo: TheBlaze TV)
"In Chicago we told you the story of a secret warehouse where they hold prisoners indefinitely while not granting them the rights afforded under the Constitution. Nobody seems to care," Beck said. "We could do a whole hour on the Second Amendment and the hoops so many now have to jump through just to own a gun or buy a bullet. And how those who carry guns are now treated like some sort of scary villain. That is just the tip of the iceberg."
"I don't think we can allow ourselves to be fooled by the modern comforts we enjoy," Beck concluded. "Just because we have stuff, just because we can walk around doesn't mean we are truly free."
Beck brought in John Whitehead of the Rutherford Institute, a nonprofit organization dedicated to the defense of civil liberties and human rights, who said some liberties are at risk but the Fourth Amendment is "basically dead."
"The NSA [is] downloading everything -- your electronic banking accounts, 1.7 billion emails a day, 350 million text messages a day," he said. "The NSA admits to hacking into 160,000 Facebook pages a day. So anything you do electronically is in a file. ... Everything you're doing is being watched."
[mlbvideo content_id=66536483]
The full episode of The Glenn Beck Program, along with many other live-streaming shows and thousands of hours of on-demand content, is available on just about any digital device. Click here to watch every Glenn Beck episode from the past 30 days for just $1!