Jerilynn Robinson feared the worst when she initially saw a note left on her car.
However, upon closer inspection, she realized it was actually a note thanking her husband Tom for his service in the armed forces.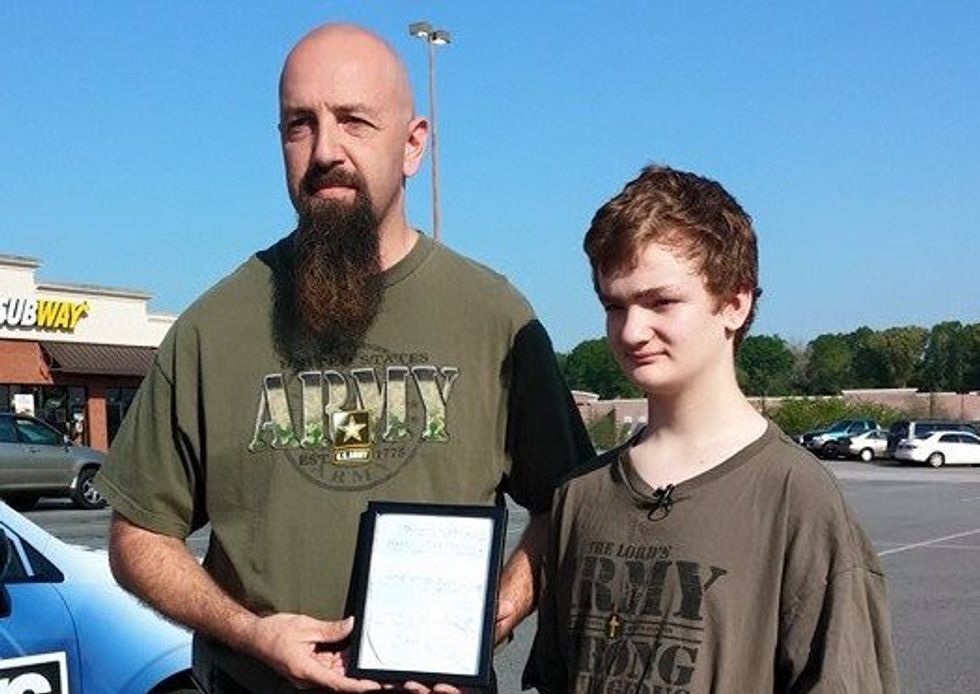 Image source: Facebook
Georgia teenager James Dorris, 13, had seen the veteran license plate on Robinson's car and decided to leave a note, WSB-TV reported.
"I was surprised," Tom told WFLA-TV. "This is one of the very first notes I've ever gotten left on my vehicle, just thanking me for being a veteran, or for serving. And that did it. It brought joy to me."
The note was posted to Facebook by Jerilynn.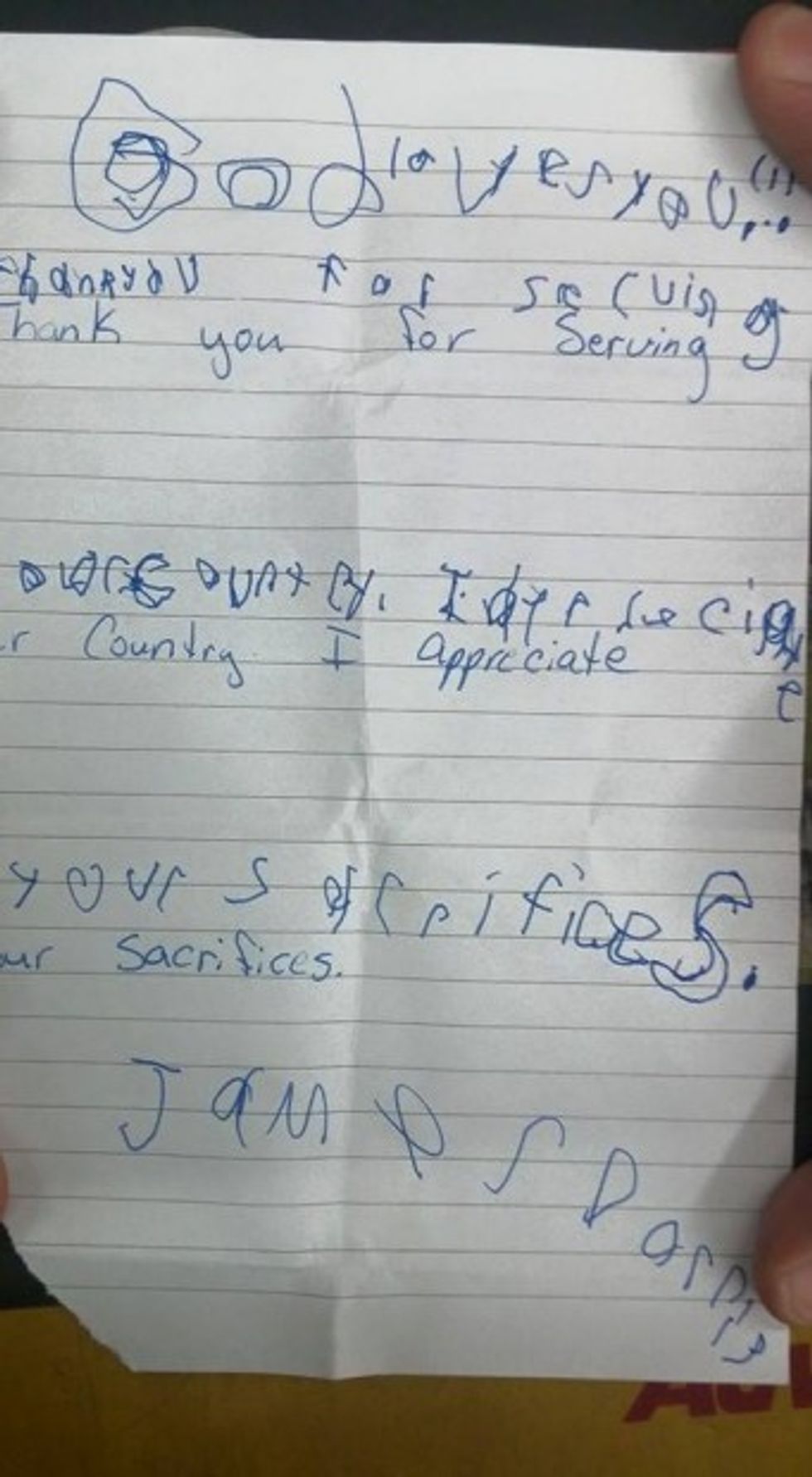 Image source: Facebook
"Thank you for serving," it said. "I appreciate your sacrifices."
This week the 13-year-old and veteran united, giving James a chance to say thank you in person, WFLA reported.
—
Follow Oliver Darcy (@oliverdarcy) on Twitter