The scene had "tragedy" written all over it.
A woman's car stalled on a San Diego freeway early Thursday, but instead of turning her emergency lights on and waiting for help along the shoulder of the road, she got out of the car and dangerously paraded through the busy highway lanes.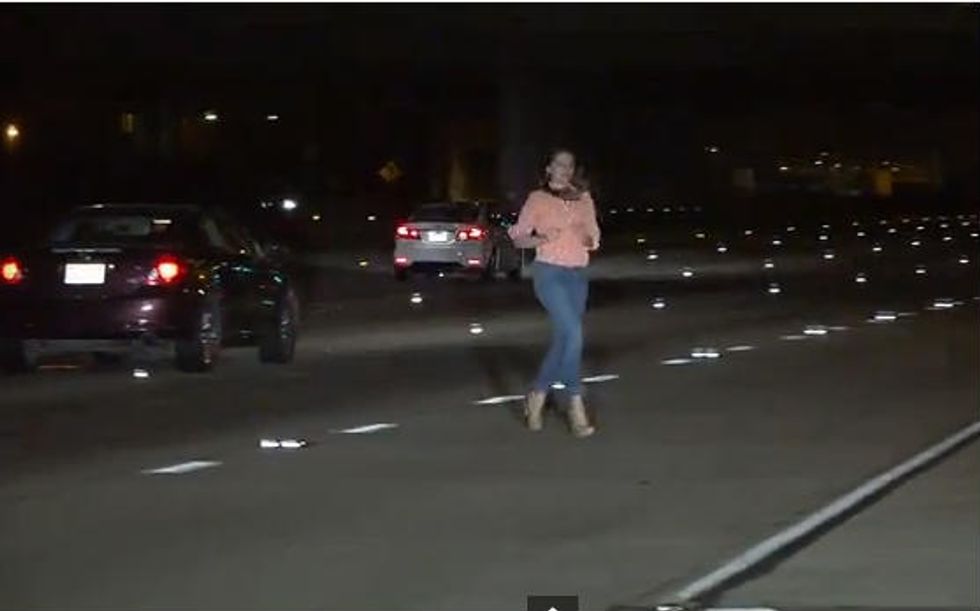 Image source: KGTV
Video of the incident taken by a KGTV photojournalist shows the woman getting out of the car without turning on the flashers, then traipsing through the lanes as onlookers shout at her in fear for her safety as cars speed by, barely missing the stalled vehicle.
Among the witnesses who pulled over to help were a taxi driver and a motorcyclist, but the woman paid little attention to any of them. After walking toward the news truck she went back to her stalled car and got inside. The KGTV journalist also went over to the vehicle, screaming at her through the window to get out.
"Get out of the car! You've got to get out, you're going to get hit! Get out of the car!Your life is in danger!" he shouted.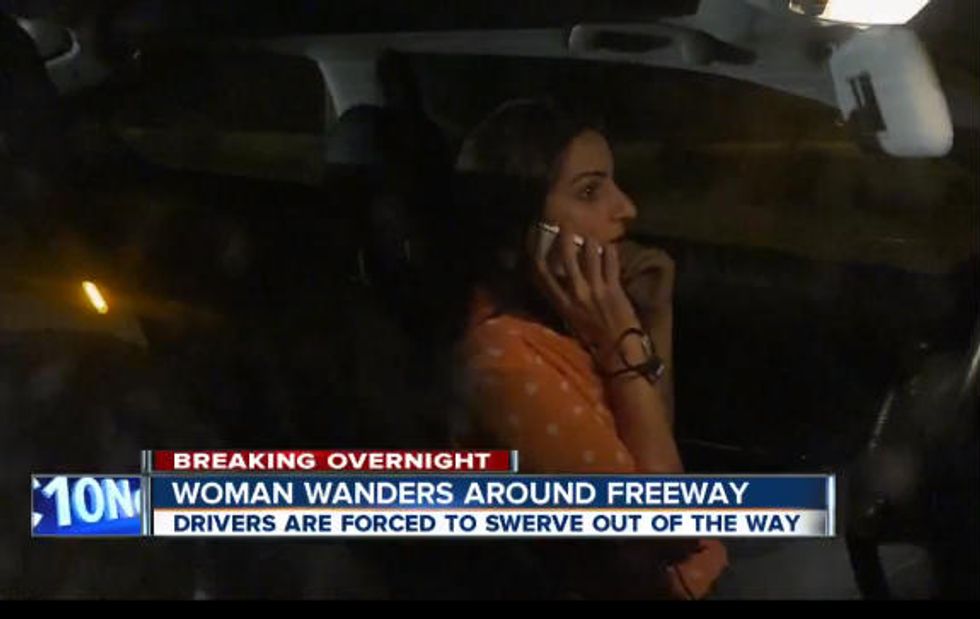 Image source: KGTV
But the woman continued to sit inside the vehicle, where she appeared to be using her cellphone. As bystanders kept trying to lure the woman away from traffic, others stood back waving their hands to alert oncoming cars.
The situation ended when California Highway Patrol officers arrived on the scene and arrested the woman on suspicion of drunken driving, KGTV reported. She can be seen on video crying while sitting in the back of the police car.
Authorities did not release the woman's name. No one was injured and moving traffic somehow never struck the stalled car.
Watch the incident as it was caught on video below:
See KGTV's local coverage here:
(H/T: KGTV)
–
Follow Jon Street (@JonStreet) on Twitter