A homeless charity's advertisement that appears on a wall and is creased by a corner right down the middle is reminding the Internet that there's usually more to any story you read, you just might need to take a step back see what it is.
Depaul International, a homeless charity whose affiliates around the world work to find shelter for homeless people, posted a picture of one of its corner ads to Reddit on Thursday. Half of the ad appears on one side of an outdoor wall and the other half is seen around the corner.
From one angle, you might think the ad is meant to discourage people from helping the homeless. Here's what you see if you only read the left half: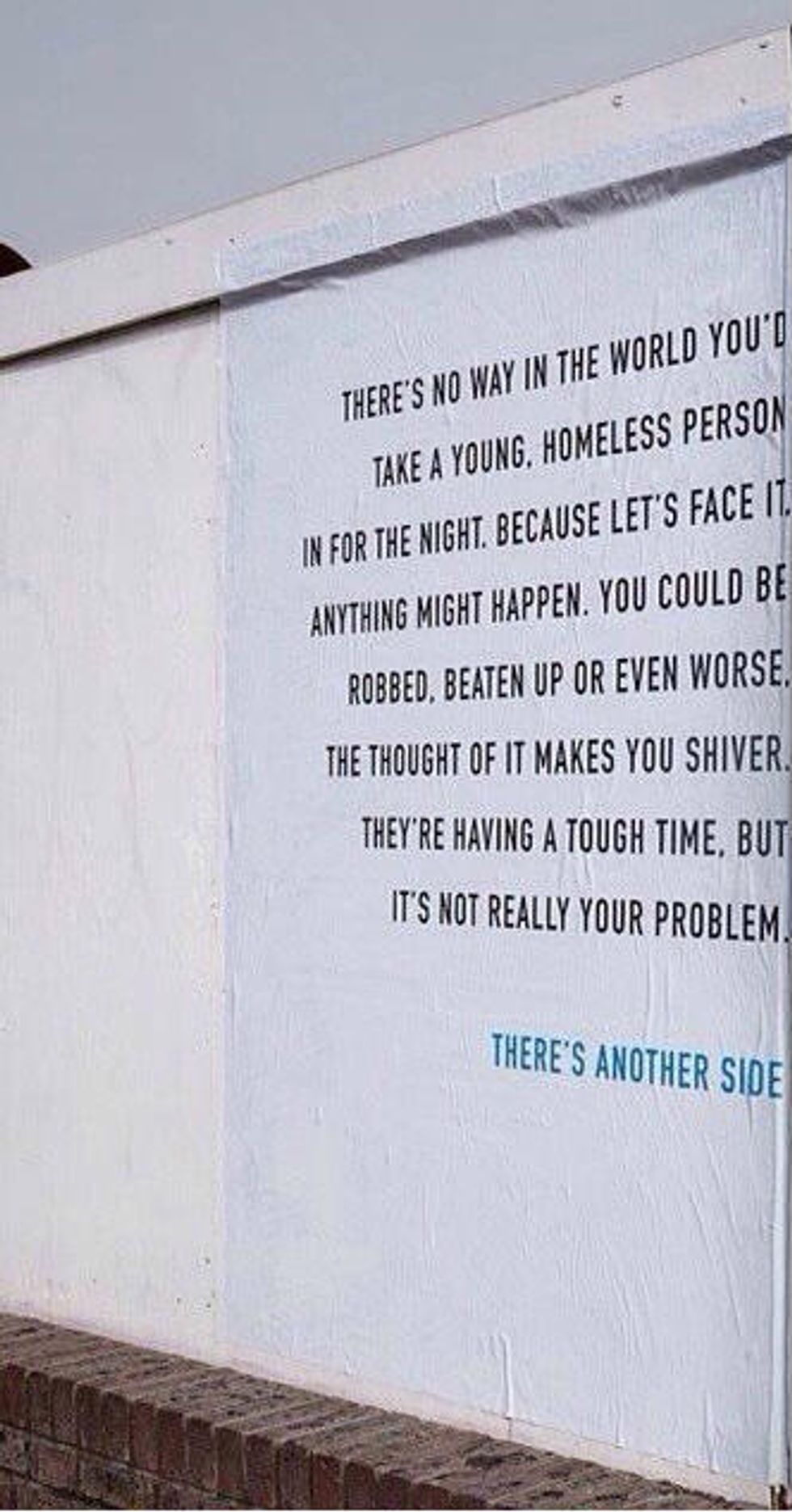 Image source: Reddit
But take a step back and you'll read a message that's much different: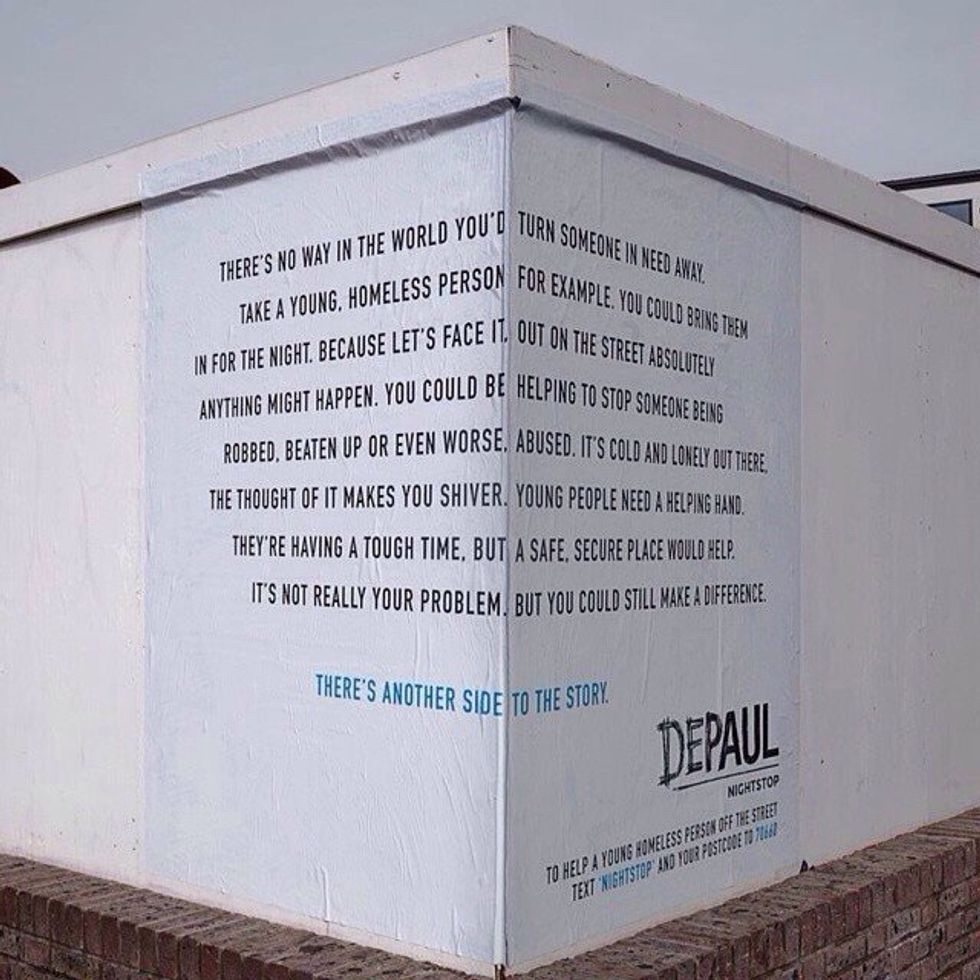 Image source: Reddit
There's no way in the world you'd turn someone in need away. Take a young homeless person, for example. You could bring them in for the night because let's face it, out on the street absolutely anything might happen. You could be helping to stop someone being robbed, beaten up or even worse, abused. It's cold and lonely out there. The thought of it makes you shiver. Young people need a helping hand. They're having a tough time, but a safe secure place would help. It's not really your problem, but you could still make a difference.
Depaul posted five photos of different places around London where the ad appears. You can see some of the photos below or visit Depaul's page to see all of them.
Do you want to hunt down our brillian #depaulcorners posters around town? Here is four to get you started and for a bonus, you can find one at Broadwick Street in Soho, between Berwick and Poland.

Posted by Depaul UK on Wednesday, April 8, 2015
(H/T: Reddit)
–
Follow Jon Street (@JonStreet) on Twitter