Courtney Griffith sat in the driver's seat, both hands on the wheel when she was stopped by police. In the back seat, sat 17-year-old Brandon Wyne.
A police officer ordered Wyne to get out of the vehicle, but he hesitated.
"No one will touch me until my mother is here," Wyne said in the now viral cellphone video of the incident. "Is that understood?"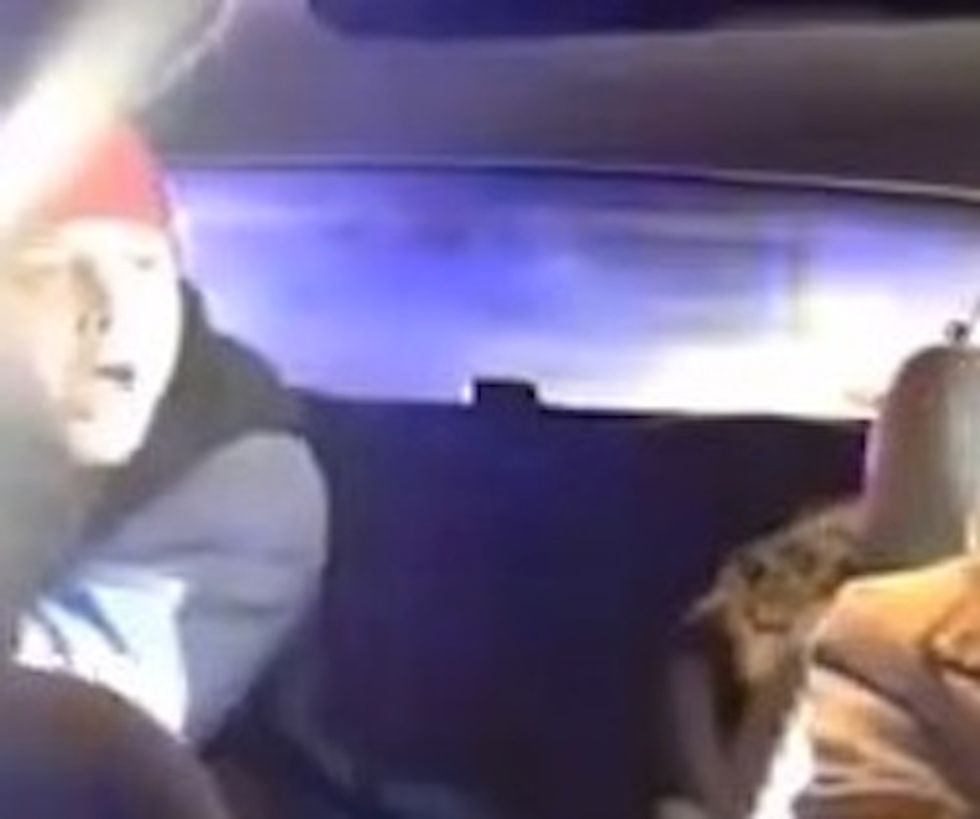 Bradon Wyne remains in a juvenile detention center under assault of a police officer charges. But a cellphone video just seen by the department this week launched an investigation into the officer's use of force. (Image source: YouTube)
"Sir, how does a normal traffic stop go from 'I smell marijuana' when I don't allow that kind of stuff into my car?" Griffith asked from the front seat.
Within the next minute, the situation escalated. Wyne was pepper sprayed and when he still refused to get out of the vehicle, he was shot with a stun gun.
"Stop, sir!" Wyne screamed in pain.
After getting shot with the Taser once, the officer yelled, "Get out! You're gonna get it again!"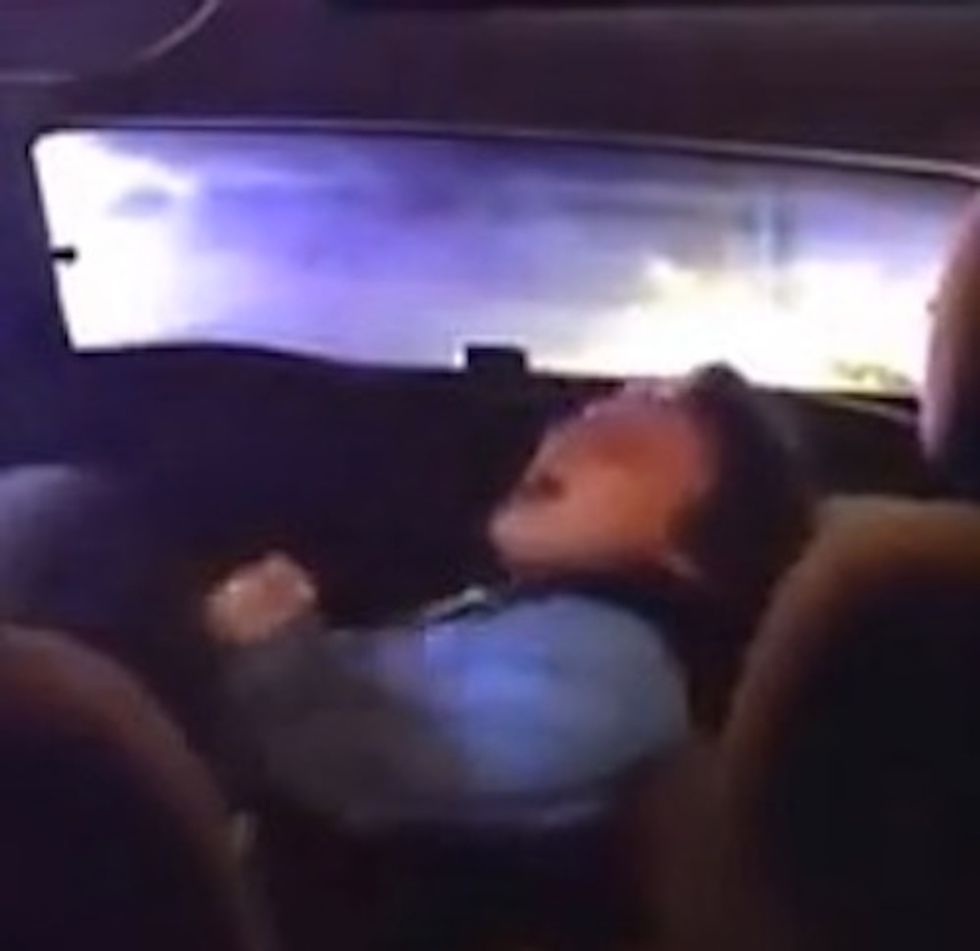 Courtney Griffith, 18, was charged with marijuana possession, but that charge was later dismissed. (Image source: YouTube)
Wyne said "alright," but within a second he was writhing in pain again.
Once outside the vehicle and cuffed, Wyne could be heard saying he was hurt and needed medical attention.
Griffith posted video of the January 10 incident to her Facebook page, and just this week the Virginia Beach Police Department launched an investigation. The officer in question is on administrative duty.
Watch the video (Content warning: strong language and potentially disturbing images):
"The Virginia Beach Police Department's Office of Internal Affairs is currently investigating a Use of Force incident that originated as a traffic stop on January 10, 2015 at approximately 9:00 p.m. in the 1900 block of Darnell Drive, Virginia Beach," the department wrote on its Facebook page.
"The Virginia Beach Police Department immediately began investigating this incident based on the officer's self-reported Use of Force Report and video captured from the officer's TASER camera submitted the night of the incident. The department was previously unaware of the citizens recorded video until today," it continued. "The internal investigation was initiated based the processes and policies that serve as checks and balances when an officer uses force. It should be noted this investigation was self-initiated by the police department and was not as a result of a citizen complaint."
The department noted that narcotics were recovered at the time of this traffic stop and arrests were made.
WTKR-TV reported that Griffith was charged with simple possession of marijuana, but it was later dismissed. Wyne was charged with assaulting a police officer, according to his attorney, but WTKR reported that police did not confirm his charges.
Wyne's attorney told WAVY-TV that the officer also tried to delete the cellphone video, an allegation the police station said it was also investigating.
Griffith spoke about the incident with The Free Thought Project, providing more details about the scene. She said there were eight cops in total involved in the stop that started because she had a light out near her license plate.
Despite the fact that police said in their news release that narcotics were found, the teen still thinks her and Wyne's rights were violated.
"They arrested me, never Mirandized me or Brandon, and they sent me off with a summons," Griffith told The Free Thought Project. "When I went back to my car, my phone had been brought off the dashboard and was on the drivers seat. I asked the cops who deleted the video, after looking for it in my folder, and they all started laughing. It was sickening. I later found it in my recently deleted folder."
WAVY had Virginia Beach attorney Tim Anderson watch the video and he said shooting Wyne, who is currently in a juvenile detention center for his charges, with a stun gun was "was completely unnecessary."
"I can't even watch it anymore," Anderson continued. "I can't see him go through that. It's not about race. It's not about class. It could happen to anybody nowadays."
(H/T: Reddit)