Before addressing the massive crowd gathered for the NRA's Leadership Forum on Friday, Louisiana Governor Bobby Jindal spoke with TheBlaze.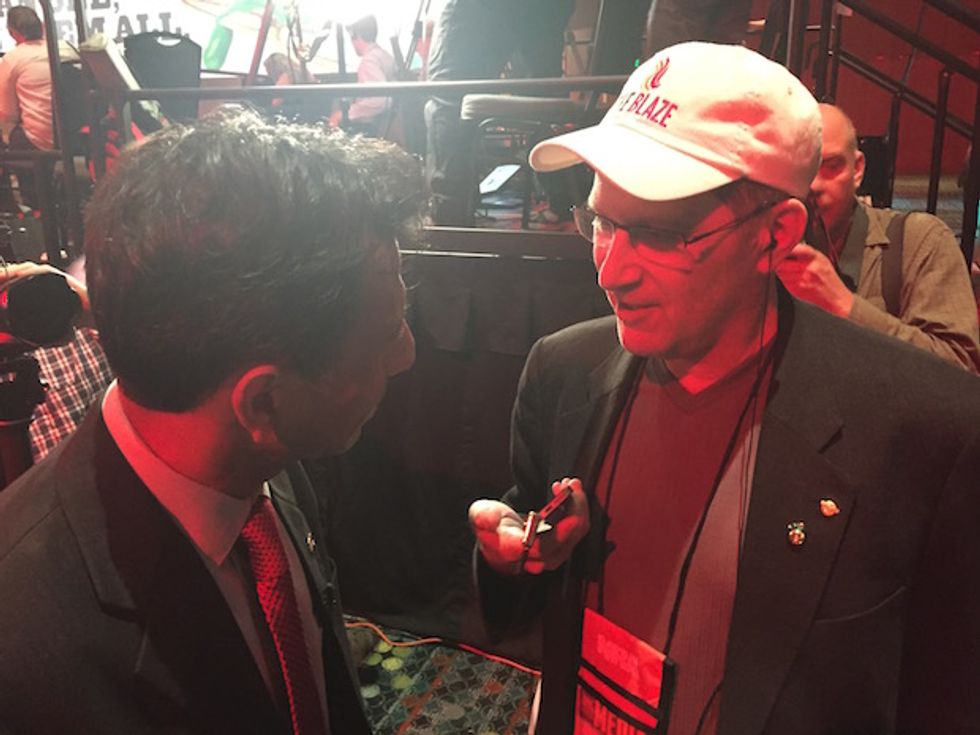 Image source: Shannon Bates
Jindal is frequently mentioned among the growing list of potential GOP presidential candidates for 2016. Is he running? If so, when will he announce? In his brief answer, the governor sounded like a candidate when he spoke about America needing "a major course correction to get our country back on the right path -- not incremental change -- big change." He added, "We'll be making our decision after the legislative session, after June 11."
[/audio]
Since this is the National Rifle Association's annual meeting, we wondered where the governor stood on the Obama administration's ongoing push to expand background checks, and propose changes in laws that would put more limits on gun owners. Jindal, a strong supporter of legal gun ownership, responded without hesitation, "I think we need to make the current system work."
Listen to Jindal explain his concerns with the Obama administration's ongoing efforts to limit access to guns and ammunition.
[/audio]
We also asked Governor Jindal, an outspoken Catholic, if he was pushing for the Vatican to add his state to the list of those lined up for a visit from Pope Francis in September.
[/audio]
Watch Jindal's speech to the NRA.
__
Follow Mike Opelka (@Stuntbrain) on Twitter.