MEDINA, Ohio (TheBlaze/AP) — It's possible that he's never been more popular.
Police in Ohio say a middle school student took $25,000 from his grandfather and later started handing out $100 bills to his classmates.
"I've never heard of a situation like this in the 17 or so years I've been a police officer," Medina Sgt. Brett McNabb told the Medina Gazette. "It's rather unique."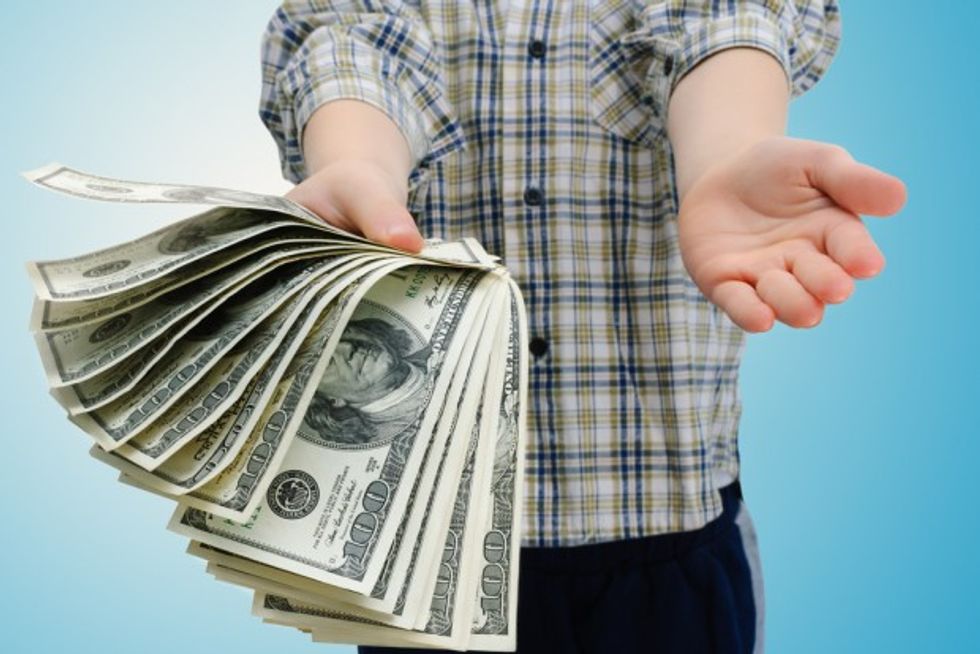 Image via Shutterstock
Authorities say the 13-year-old gave out thousands of dollars this week before schools officials discovered what was happening.
Investigators have recovered about $7,000 so far after hearing about the cash giveaway on Wednesday.
Police said some of the money had already been spent by parents or guardians of kids who received cash, but investigators are working to recover the property purchased with the stolen money.
Police told the Gazette they're still trying to figure out how the boy got the money from his 83-year-old grandfather. They say it's too early to know if charges will be filed.
This story has been updated.
—
Follow Zach Noble (@thezachnoble) on Twitter