Sam Smith was traveling through Illinois on a business trip Thursday when he caught sight of a giant tornado advancing over the horizon — so he stopped his vehicle and began recording the twister on his cellphone.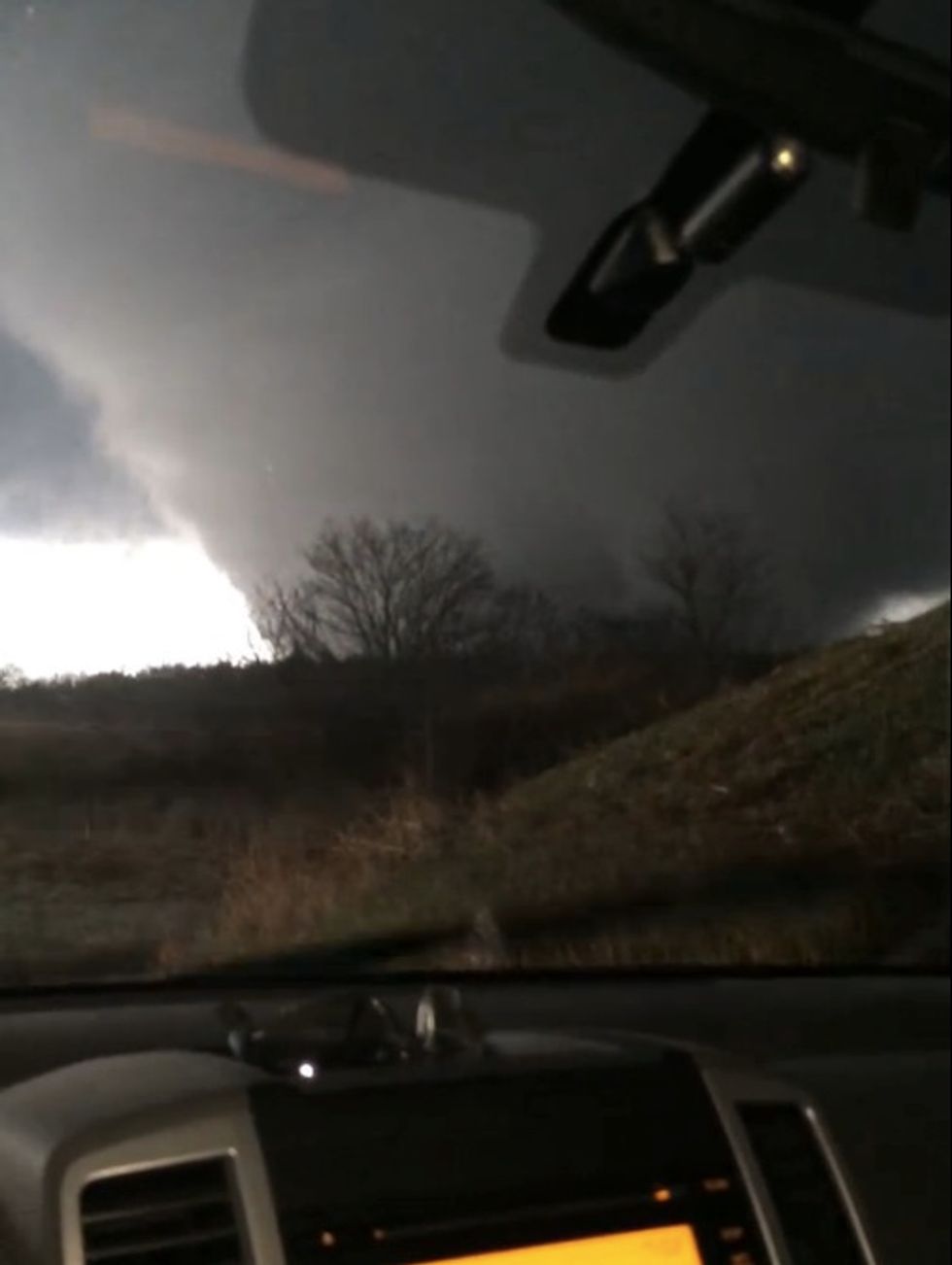 Image source: Live Leak
He said on the clip that he wasn't sure where the tornado was headed, so he didn't want to go any further.
Smith found out soon enough.
"It looks like it's coming right towards me," he's heard saying on the clip. "I have honestly never been in a tornado before."
It appeared too late for the North Carolina man to attempt to gun it down the highway, so Smith backed up his truck under an overpass — joining 10 other vehicles whose driver's had the same idea.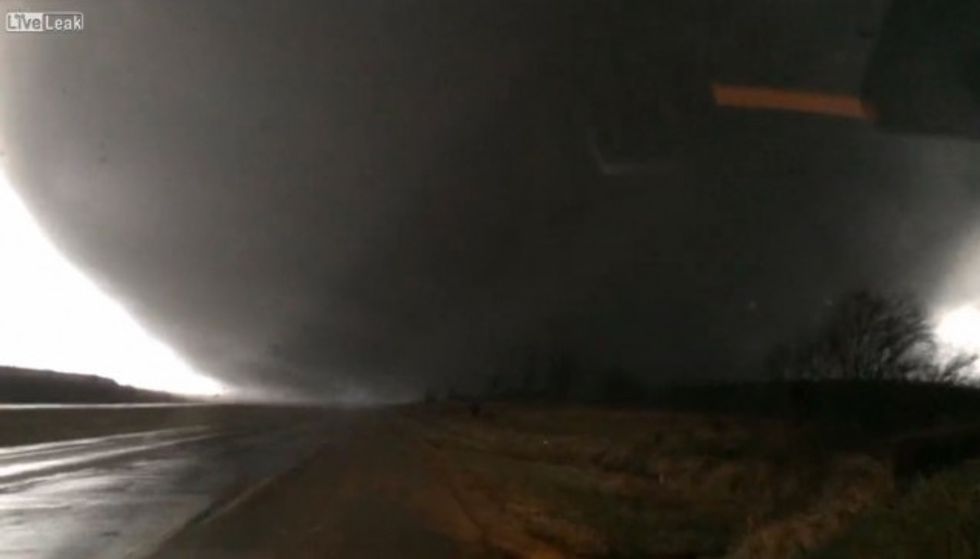 Image source: Live Leak/YouTube
The video also includes the sound of kids' voices, but Smith said in an interview that he was speaking to his 10-year-old son on the phone and then hung up as the tornado drew closer, Patch reported.
Smith's voice gradually became more tense.
"It is coming right over the top of me," he said. "It's totally scary. I don't know really what else to do."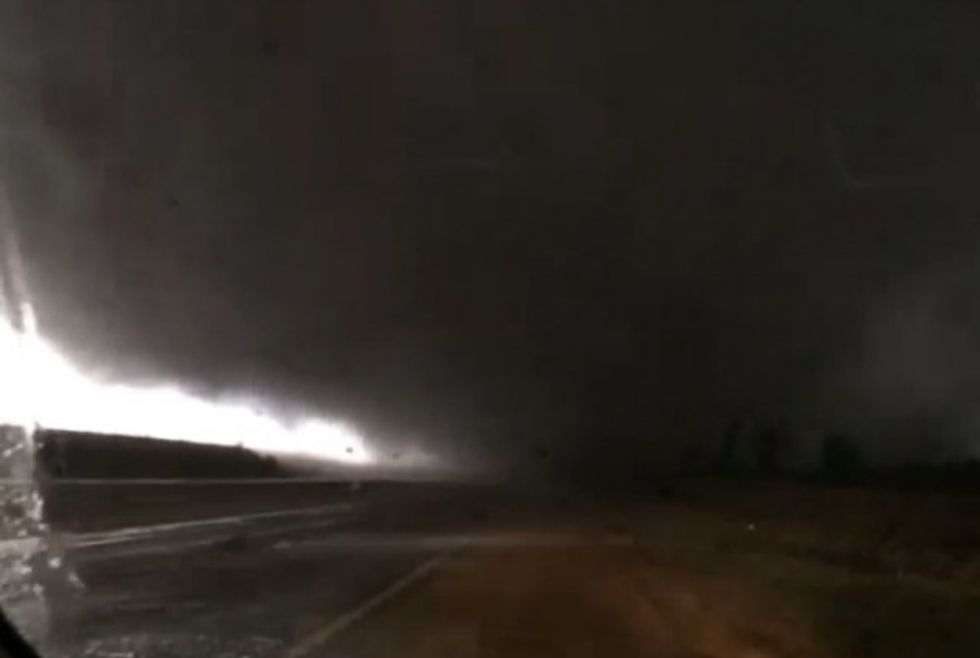 Image source: Live Leak/YouTube
When it crossed the freeway right in front of him, Smith said it felt like his truck was "about to lift up off the ground."
But it never sounded like he panicked — though he managed one "Oh, crap" during the proceedings.
All appeared well after the tornado passed. All it seemed to do was bend back the truck's rearview mirrors.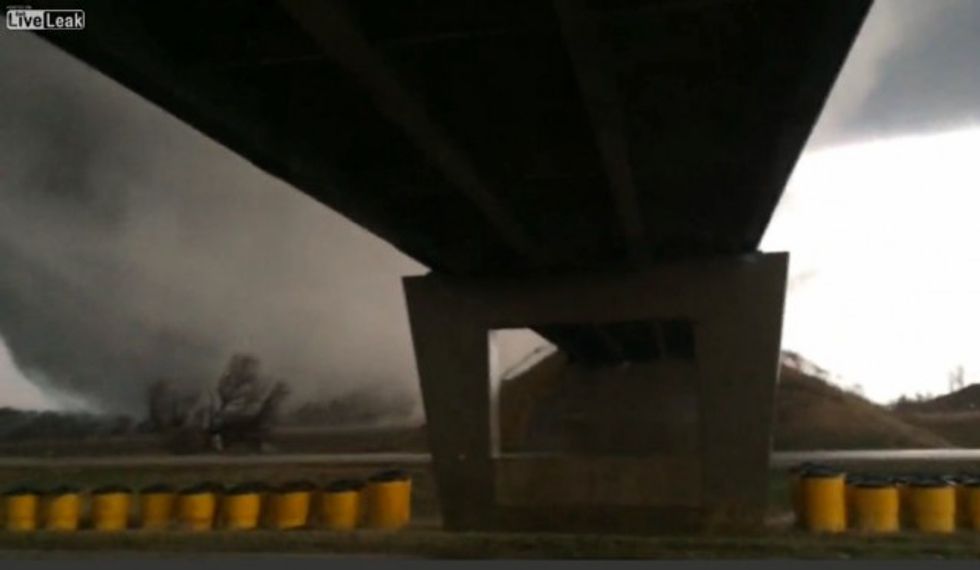 Image source: Live Leak/YouTube
The twister was given an EF-4 rating, the second-highest, which can have winds as strong as 200 miles per hour. It caused two deaths and 22 injuries.
This story has been updated.
—
Follow Dave Urbanski (@DaveVUrbanski) on Twitter