The video, on its own, seems disgusting.
A man grins for the camera, then barrels into an old man who, once knocked off balance, crumples to the ground as the cameraman giggles.
The old man was reportedly hospitalized after the incident.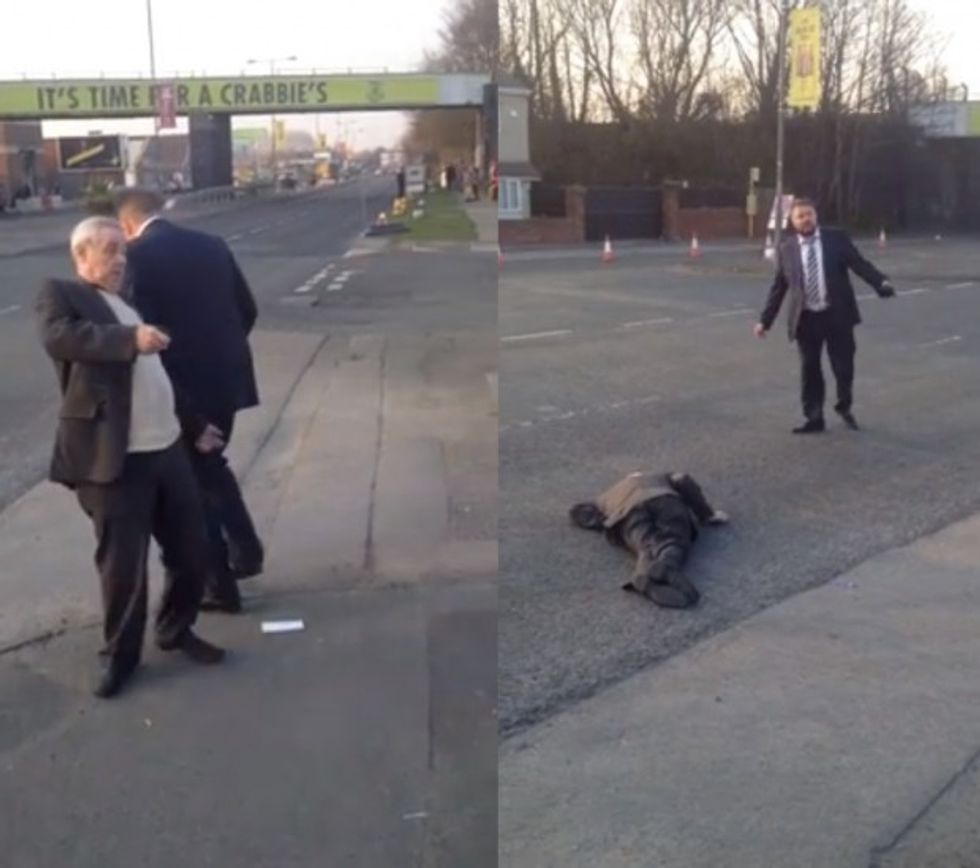 Images via Facebook
But the viral video that's sparking outrage in the U.K. — it's been posted to YouTube with such titles as, "Drunk thug knocks over elderly gentleman at Aintree racecourse" — doesn't show the full story, according to a man who said he filmed it.
"Its important everyone who knows me reads this," Philip Dears wrote on Facebook Saturday. "The video of my mate bumping into that old fella going viral was filmed by me. This was a total accident my mate was smashed and I was filming him staggering down the street."
Dears went on to claim that the clip posted you YouTube doesn't show the whole story, and that he and his friend didn't immediately realize how serious the situation was.
See the video in the Facebook post below:
In later messages on Facebook, Dears said he'd talked to the police about the incident and an investigation was underway.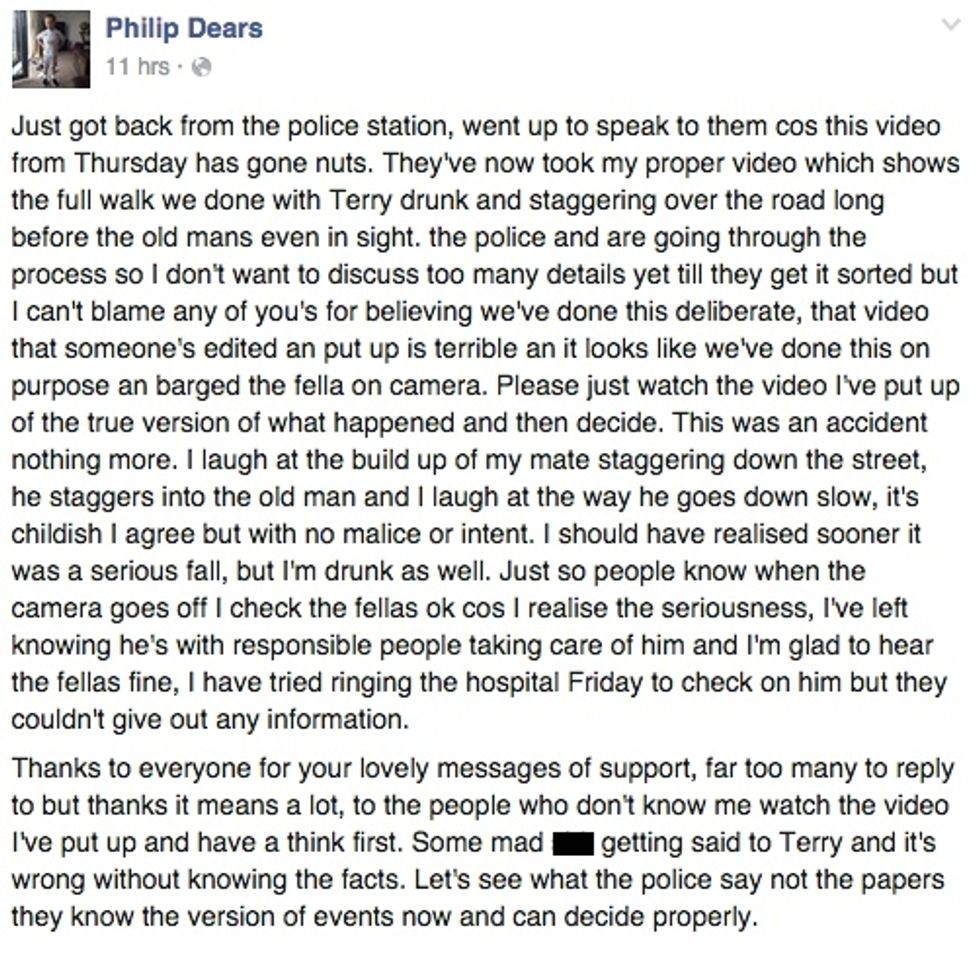 Image via Facebook
He urged people not to rush to judgment.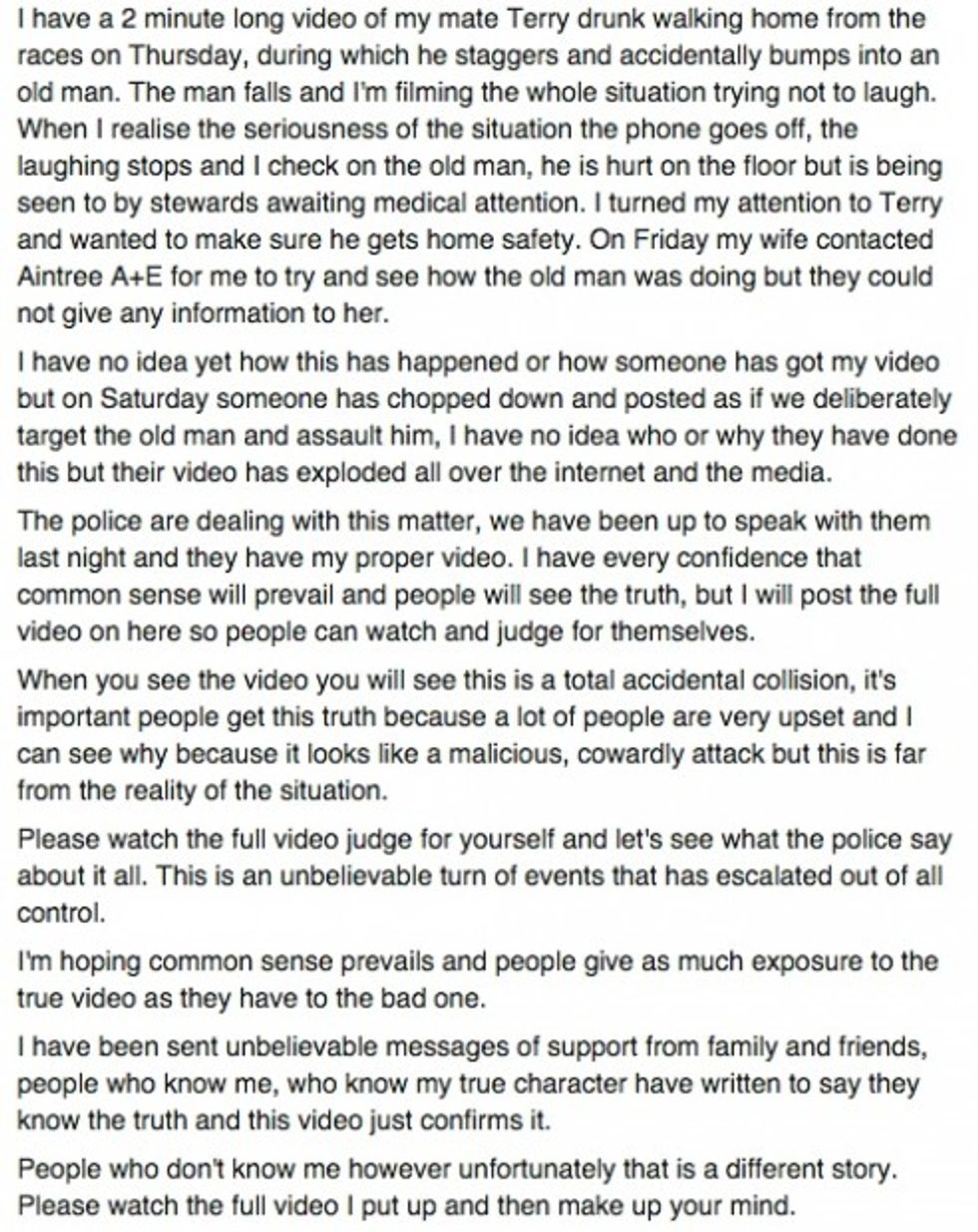 Image via Facebook
As the Daily Mail reported, people online have labeled the video "disgusting" and "vile," with one commenter writing, "That video of the old man at Aintree makes me sick to the stomach. Some absolute scum in this world."
—
Follow Zach Noble (@thezachnoble) on Twitter