With everyone from Mercedes to Audi to Google working on driverless car technology, NASA is of course in the mix as well (after all, these are the people with rovers tooling around on Mars right now).
The Modular Robotic Vehicle has been in development at the Johnson Space Center in Houston for a while now, but it just released a video of the product this week:
"This work allowed us to develop some technologies we felt were needed for our future rovers," Justin Ridley said about the MRV in a document about NASA's Game Changing Development Program last year. "These include redundant by-wire systems, liquid cooling, motor technology, advanced vehicle control algorithms. We were able to learn a lot about these and other technologies by building this vehicle."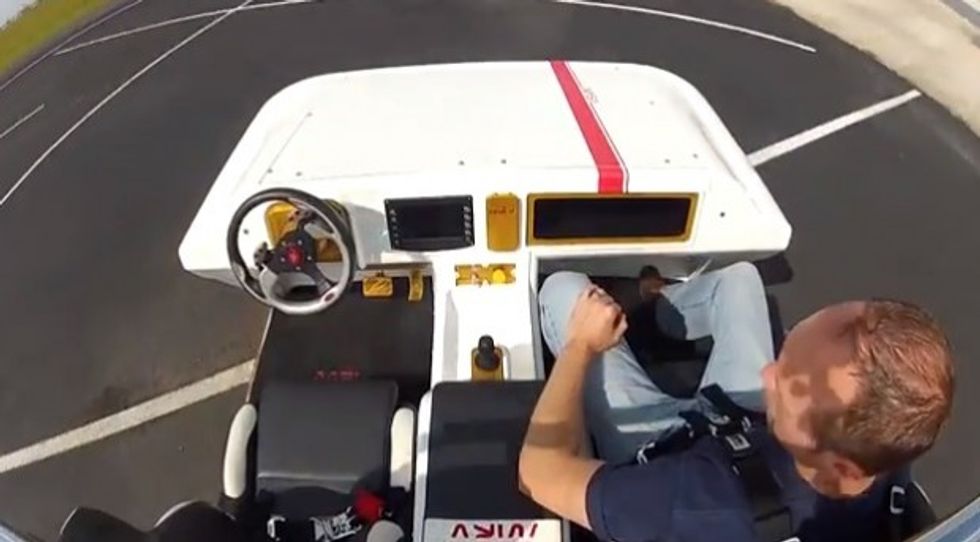 NASA's Modular Robotic Vehicle. (Image source: YouTube)
According to another document posted last week, the MRV can be manned, autonomous or remote controlled. It is designed to carry astronaut crew "chariot style" and other payloads.
Unlike some of the more commercial self-driving cars we've seen, NASA's MRV has "extreme maneuverability" thanks to each of its wheels being independent. This means the car is able to drive sideways — no more parallel parking for this vehicle.
(H/T: SlashGear)