Story by the Associated Press; curated by Oliver Darcy.
—
MIAMI (AP) — The Florida doctor charged in a corruption case along with New Jersey Sen. Robert Menendez has been indicted in a 76-count Medicare fraud scheme.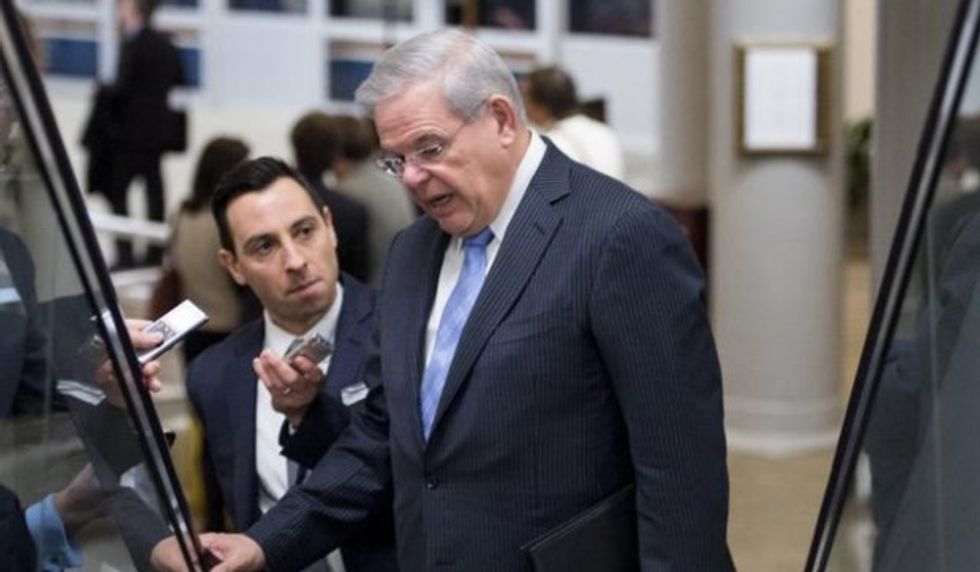 Sen. Bob Menendez, D-N.J., speaks with reporters as he heads to the Senate Democrats' policy lunch in the Capitol on Tuesday, March 3, 2015. (Bill Clark/CQ-Roll Call,Inc.)
Miami U.S. Attorney Wifredo Ferrer said Tuesday that 61-year-old Dr. Salomon Melgen was charged with 46 counts of health care fraud as well as additional charges of filing false claims and making false statements. Melgen is an ophthalmologist with offices in Palm Beach and St. Lucie counties. The indictment charges that he operated the fraud scheme between 2004 and 2013.
Melgen has already pleaded not guilty in a New Jersey corruption case. Melgen is accused of providing nearly $1 million in gifts and campaign donations to Menendez in exchange for political favors. Menendez has also pleaded not guilty.
Melgen attorney Annie Lyons declined comment Tuesday on the Medicare fraud charges.
—