Women on college campuses should have the right to "take personal responsibility" for their own safety — and that means being able to arm themselves to defend against the threat of sexual assault and other crimes, according to Cristy Crawford, chief operations officer of Shoot Like A Girl.
Crawford and Karen Butler, founder and president of the company, agreed to sit down and talk guns with TheBlaze at the National Rifle Association's annual meeting in Nashville over the weekend. Neither were shy about sharing their pro-gun views, both endorsing law-abiding Americans' "constitutional right" to carry a firearm anywhere they see fit -- and they actually laughed when we asked a question based on a measure supported by anti-gun advocates.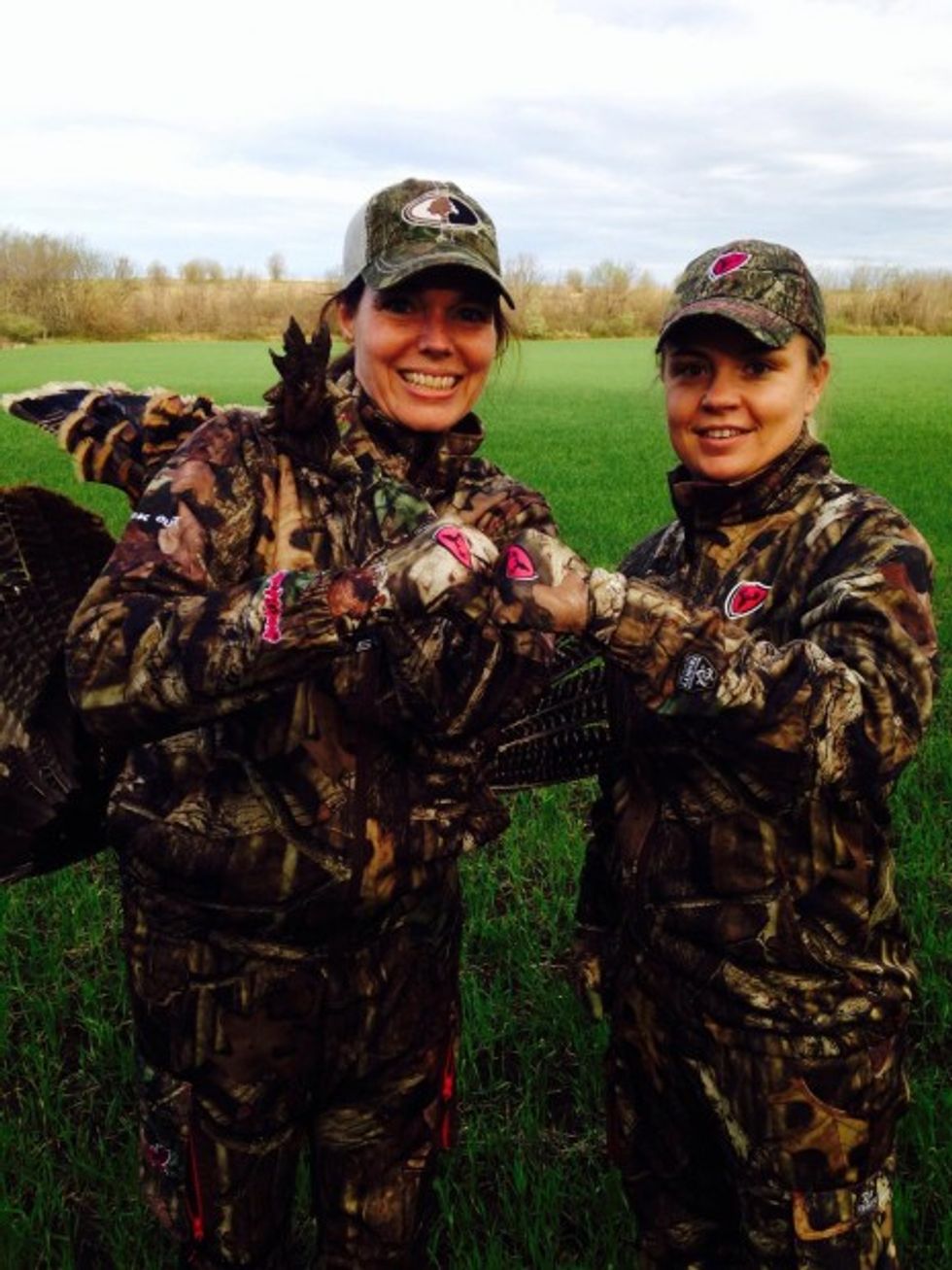 President and founder Karen Butler and Chief Operations Officer Cristy Crawford go on a turkey hunt in Kansas. (Shoot Like a Girl/Facebook)
"You're taking personal responsibility for your own safety," Crawford said, referring specifically to her position on concealed carry on college campuses. "College campuses do everything that they can…but they can't be everywhere. So, when you say that someone who has gone through the training, gone above and beyond to be proficient with their firearm, saying they can't take personal responsibility for their own safety is wrong. That's essentially leaving people defenseless."
When asked if banning gun on college campuses will prevent criminals from carrying firearms on campuses, Crawford and Butler both immediately laughed.
"Does having guns banned in Chicago help? Or New York City?" Butler asked. "It's the most ridiculous argument that you can hear. People that are opposed to guns have no understanding what a capable, responsible gun owner is capable of. And the statistics do not lie. Criminals are criminals. They are not going to follow any laws."
Butler said she's "disappointed" that gun laws aren't focusing on targeting criminals and holding them accountable for their actions, rather than passing laws that impact law-abiding gun owners.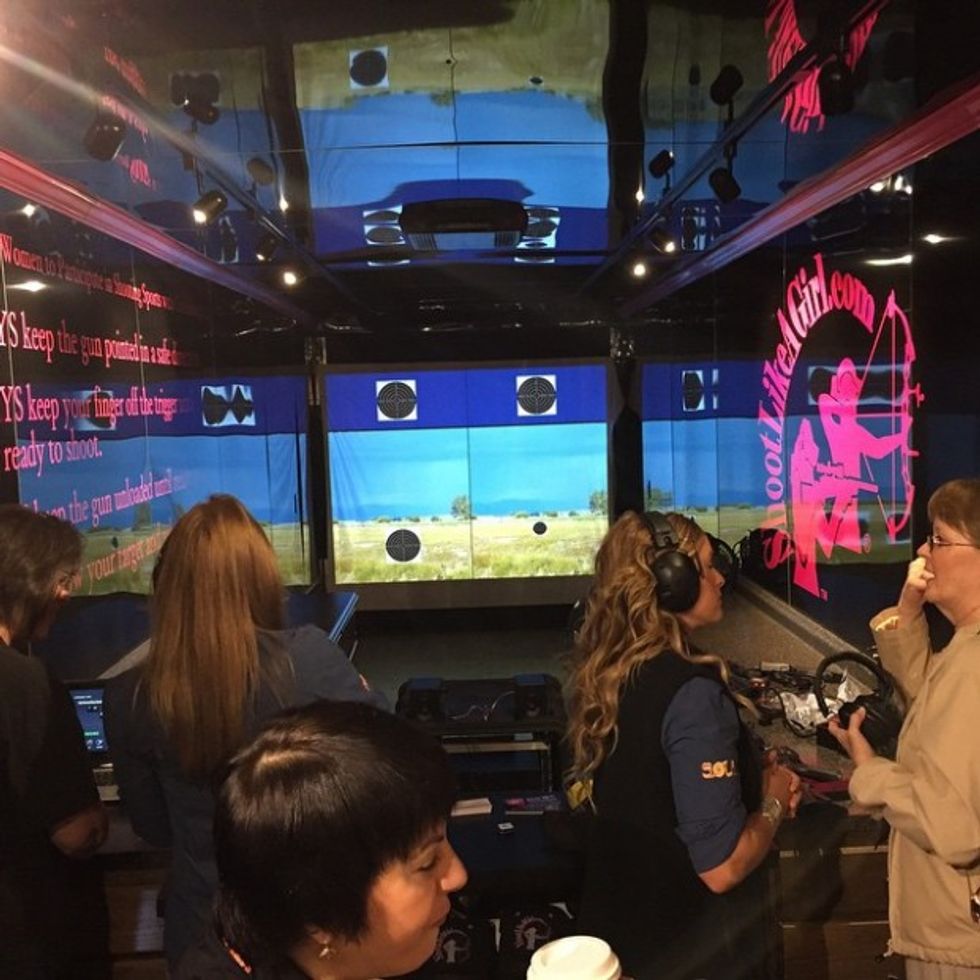 (Shoot Like a Girl/Facebook)
Shoot Like A Girl, founded in 2008, has a simple goal: "to grow the number of women who participate in shooting sports by empowering them with confidence." The company travels across the country in decked out trailer with archery equipment and an awesome shooting simulator in an effort to get more women interested in the craft.
Learn more about the company below:
---