Remember that video of Dennis Quaid losing his mind on a mysterious movie set?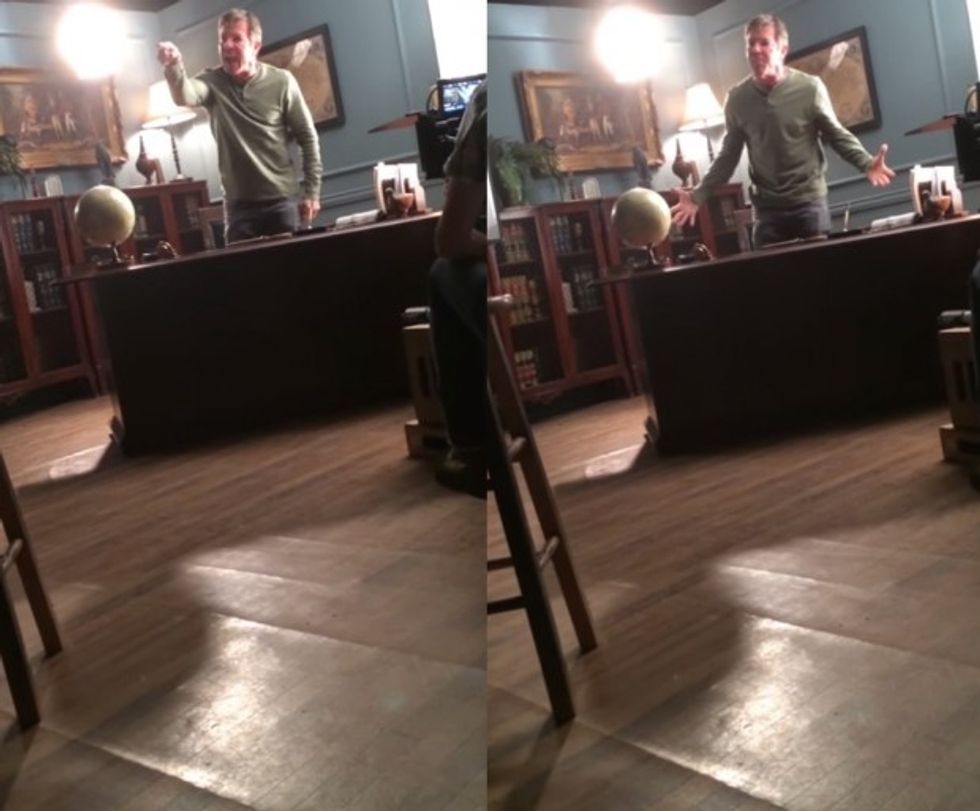 Images via YouTube

It was totally fake.
Web comedy group "Funny or Die" revealed Wednesday that it was behind the viral clip, confirming the Internet's suspicions.
All of that creative profanity in the original video? Turns out it was directed at actual zombies and an actual baby (as well as some actual "horses***").
Watch the big reveal below (content warning: an enormous amount of profanity and sexual and fecal imagery):
We leave it to you, the reader, to determine whether the prank lives up to the "funny" in "Funny or Die."
—
Follow Zach Noble (@thezachnoble) on Twitter