BRUSSELS (TheBlaze/AP) — The European Union's competition chief is expected to file a complaint on Wednesday alleging Google has been abusing its dominance in Internet searches. Ahead of this official action though, a leaked internal memo details some of the company's stance.
After days of rising speculation, the EU said that EU Competition Commissioner Margrethe Vestager will debrief the media on the weekly Commission meeting where issues of antitrust are discussed.
Google's general counsel Kent Walker, wrote late Tuesday that a "statement of objections" to Google's business practices is to be released by Vestager. TechCrunch obtained an internal memo sent to Google employees and published it in full.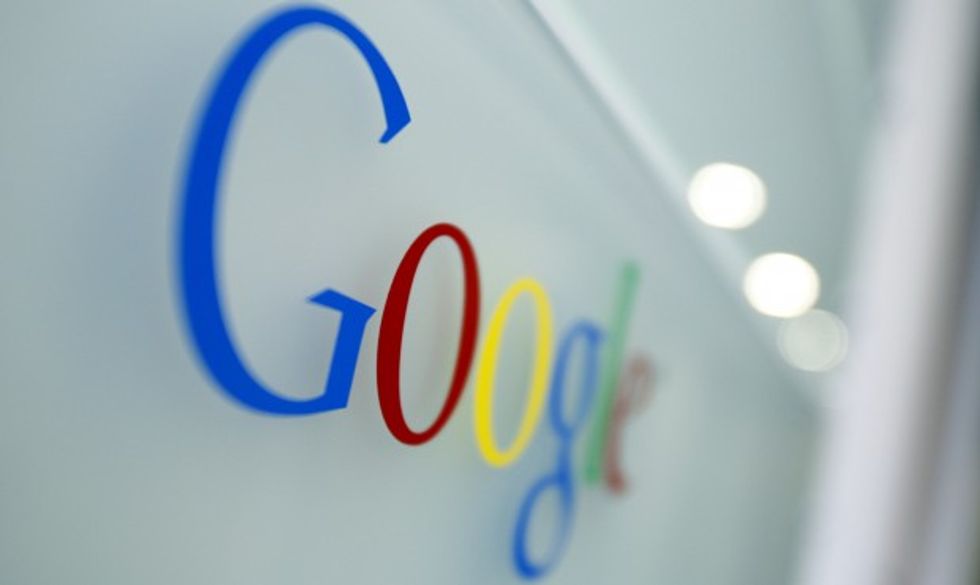 In this Tuesday, March 23, 2010 file photo, the Google logo is seen at the Google headquarters in Brussels. The European Union's competition chief Margrethe Vestager is expected on Wednesday, April 15, 2015 to file a complaint alleging Google has been abusing its dominance in Internet searches. (AP/Virginia Mayo, File)
"Expect some of the criticism to be tough," Walker wrote. "But remember, it's also an opportunity for Google to tell our side of the story."
Walker went on to detail how Google's practices provide better services for users and actually increase competition.
"The competition is just one click away — and it's growing," Walker pointed out. "People can use Bing, Yahoo, Quora, DuckDuckGo, and a new wave of search assistants like Apple's Siri and Microsoft's Cortana, as well as more specialized services like Amazon, Idealo, Le Guide, Expedia, or eBay. In addition, users increasingly turn to social networks like Facebook and Twitter to find news and suggestions — where to eat or which movies to watch."
Walker said that mobile apps have also provided competition.
"Yelp, for example, has said that over 40% of its traffic comes direct from its mobile app," he wrote.
He included graphs to prove that other shopping sites, such as Amazon and eBay, have "not been harmed by Google's own shopping service."
Walker said that besides outlining their belief that Google has been illegally rigging its search results, European regulators also may announce they are opening an inquiry into whether Google uses its Android software to gain an unfair advantage.
A couple of years ago the U.S. Federal Trade Commission ended its two-year antitrust investigation with what some equated as a wrist-slapping for Google. At the time, FTC Chairman Jon Leibowitz admitted that some thought the "commission should have done more in this case," he said.
In a Wall Street Journal article published last month, it revealed that the FTC's conclusions of Google's tactics were actually "far harsher [...] than was previously known."
The commission found, according to a document that WSJ reported was supposed to remain private but that it obtained in a records request, Google's "conduct has resulted—and will result—in real harm to consumers and to innovation in the online search and advertising markets."