Rock, paper, scissors, shoot!
That's all it took for one Texas teenager to get out of an underage drinking ticket.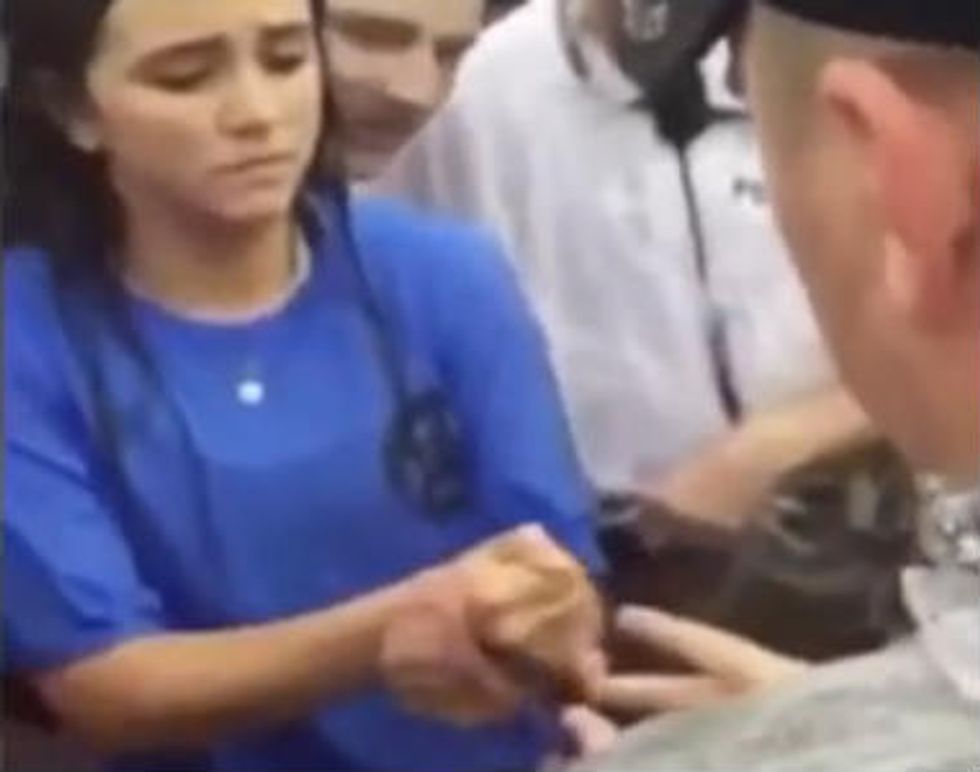 Image source: KBTX
Three officers hired to work as security guards at the annual "Chilifest" event in Snook, Texas, gave an underage drinker a shot at avoiding a citation by challenging her to a game of "Rock, Paper, Scissors," KBTX reported.
If she could win, she could walk. But if she lost, she would have to pay.
The moments were captured on cellphone video and from the girl's reaction, it appears that her luck kicked in. But while the teen may have gotten off easily, the police officers who let her go have some explaining to do.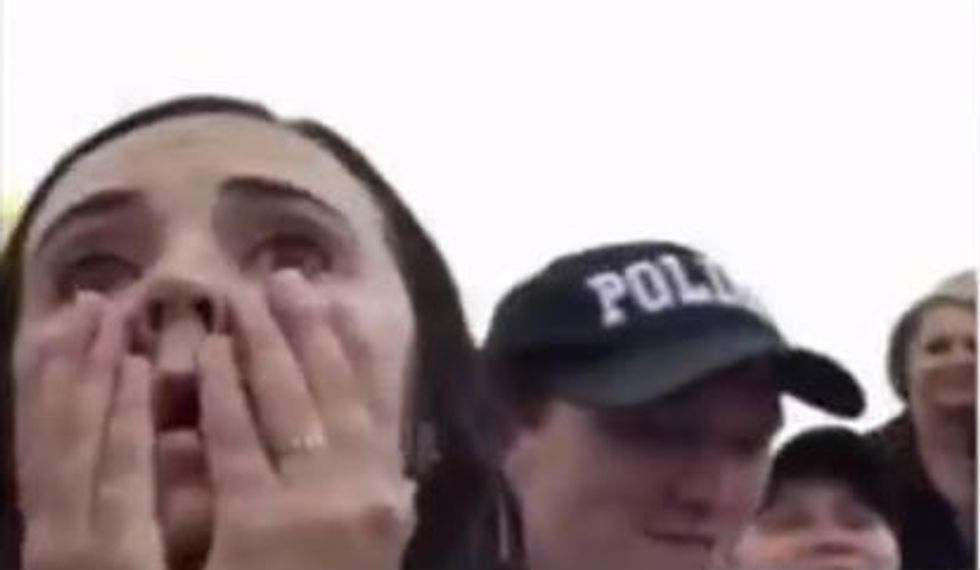 Image source: KBTX
The three officers won't be allowed back as security guards at Chilifest and the police departments they work for will now determine whether to take any disciplinary actions of their own. Burleson County Precinct 2 Constable Dennis Gaas confirmed the authenticity of the video to KBTX, but did not say which police departments the officers work for.
But the fact that the officers let the girl off the hook doesn't bother Gaas as much as how they decided to let her go. Gaas said that officers shouldn't "play games" to get someone out of a ticket.
When they do, "it gives all of us a bad name," he said.
Officers from nearly 60 agencies were hired as festival security guards, although it's not clear whether all of them were city police officers. Altogether, they issued 113 citations and made 44 arrests during the weekend event, which was held April 10-11.
(H/T: KBTX-TV)
Follow Jon Street (@JonStreet) on Twitter